How much is Restaurant delivery robot?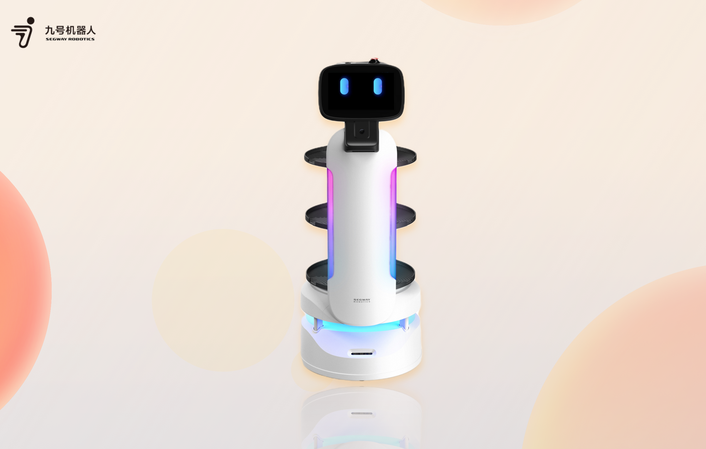 We sell Segway-Ninebot delivey robot
First, check out this video. And you see the future there.
In Asia, it was around 2013 where the delivery robot  got a spot light at some tech expos. We did not see them working that time.
But in the corona pandemic, we started seeing so many of them at restaurants, hotels, hospitals etc. The reasons are first of all, labor shortage. Many do not work at gastronomy area which results in high cost to hire, and the second of all, contact-less becomes more appreciated due to the pandemic.
There are some delivery robots also employed in Europe. Surprisingly well accepted.
Our Latest delivery robot
Our robot from Segway can carry 30kg at once.
Height is 116cm.
Diameter is around 48cm x 47cm (with the round shaped trays, if square shaped, 50cm x 43cm).
Total weight is 48.5kg (with the round shaped trays, if square shaped, 51.5kg).
Can run 0.6-1m/second.
Can run through 60cm width aisle. 
Durability is around 5-8 years.
The robot can run for 12-24hours with 3 hour one time power charge.
You can get this robot around 7000USD from us.
With AI tech, the delivery robot can speak English, German, Chinese, Japanese, Korean etc.
Can carry round shaped tray
When carrying round shaped trays.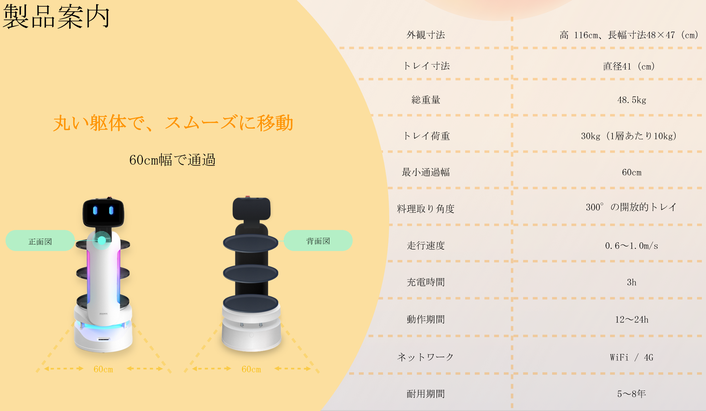 When carrying square shaped trays.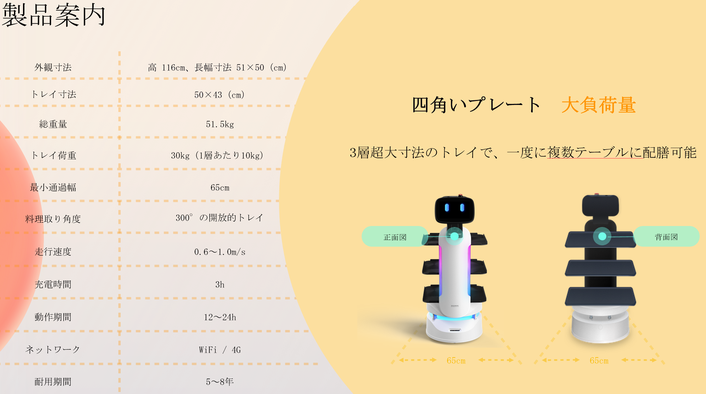 Who can utilize the robots?
Who will find it useful to use these types of robots?
Restaurant
Fast food restaurant 
Hotel/hostel
Hospital/nursing home
Theme park/gulf park
Canteen in factory
robot attract more customers
We hear some say the robot cuts cost and reduce the employment.
When customers come to us for robots, they tell us a different story. They have so much problem hiring people to run their business. Some of them already went bankruptcy because they can not find people.
Some of the companies told us they were first worried about robots being present at their restaurants because some customers may think very strange but in fact many customers esp. kids love robots and in the end more customers come to the restaurants. 
cheapest robot probalby
Our price is 7000USD per robot. We have a special relationship with Segway Ninebot. Our price is probably one of the cheapest in the market.
As we see these robots of similar specs cost more than 10000-20000USD per robot.
Order now
Please let us know how many robots you need, where to deliver