Have you already played Pokémon GO?
The game utilized the real locations like Kanto region and Hokkaido of Japan, New York and Paris for the inspiration of the world. The music is composed by Junichi Masuda who made most of the musics for Pokémon.
Today it is the game which the whole world plays like crazy. If you are in the US, Australia etc. OUTSIDE of Japan, you can play (as of 15th of July, 2016). As the home base of Pokémon, many fans are frustrated in Japan. There have been some news telling Pokémon GO comes to Japan on 14(which was false) or 15th of July, and some says in August or in September, some says by the end of 2016.
Kaeru team have witnessed that in Japan many Pokémon fanatics are increasingly angry and some even could not work in office properly having to check their smartphone to see if already released every 10 mins. We called "Pokémon Rage (some are diagnosed " Pokémon Blue/Loss" )".
Here is our analysis about the possible cause of why Pokémon GO not released in Japan yet and when to be released.
Why not released in Japan YET?
Japanese Market Unique factor
[Update: Pokemon GO released in Japan and we seemed correct with all the predictions as below. Now we see a new big challenge for the game. ]
Nintendo, an old Japanese company, needs to consider risk factors a lot. It is called "compliance" in Japan.
As Pokémon GO uses GPS and a mixture of real world and virtual world, the world already noticed there have been controversies such as users play the game while driving, users going into some buildings with no permission, Pokémon appearing in some war/history memorial museums in the US, some religious groups oppose to the use of this game.
Seeing these issues, Nintendo looking into these and trying to come up with the countermeasures. 
Japanese society tends to pay too much attentions to the details picking the tiniest issue and making a big deal. It is easy to imagine if one of these issues outside of Japan happens in Japan, the media will react and attack the company saying "Nintendo did not do anything in Japan even if it already knew it happened in the US". 
We guess that Niantic, the US company, creator of Pokémon GO should be so desperate to start in Japan but Nintendo may need time to access these risks before the launch. The cost to take care of these attacks is massive. Imagine that a nice Pokémon appears in/near a Yakuza house or sexual predator and kids will go up there and have some prob. Many kids die in the river or sea in the summer season in Japan and what Pokémon appears somewhere kinda dangerous near the river or so, the company will be under massive attacks.
Therefore, it is most likely that the company is in intensive discussion with relevant authorities to make sure how to manage the risks. It should be carefully selecting where to put PokéStops and Gyms where many users may gather up.
( Update: The Japanese government body, NISC, issued the warning on 20th of July proving our point. )
Server Issue
Pokémon GO in the US users experience server down/crashing often. This means that the estimate of user number was not correct. Niantic and Nintendo probably recalculate the possible server numbers to start with negotiating with the telecom companies like NTT, KDDI as well Amazon or so. 
Commercial Issues with Current POKÉMON Campaigns in Japan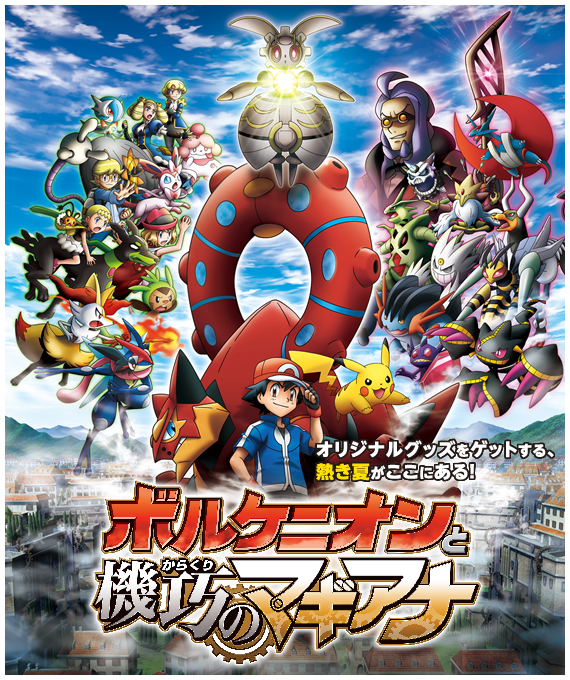 As of July, 2016 we see several Pokémon (NOT Pokémon GO) campaigns running e.g. with McDonald's and two major railway companies, JR East (till 21st of Aug) and JR West (till 4th of Sept).
We participated in the past the one with JR East where we travel with the JR East train to several stations to collect stamps. For this year, it is from 23rd of July till 21st of Aug. As far as we see the details, there is no mention on Pokémon GO. These campaigns are initiatives by Nintendo in Japan to sign the deal. If Pokémon GO (lead by Niantic, not Nintendo) comes to Japan now, it may commercially damage these campaigns in Japan.
There must be a lot of negotiations with these sponsors to make sure there shall be a solution for mutual benefits.  
Should these events incorporate Pokémon GO to increase its popularity? Well, imagine how much to cost to modify and reprint/republish all the promotional materials/ads and re-air the TV/online ads. And special setting just for these summer events in Pokémon GO?  Possible cost negotiation again with these sponsors with new pricing model? Not likely.
When Pokémon Go launches in Japan?
Kaeru team's guess is that the launch timing should be related to the timing of summer holiday for kids in Japan. Pokémon GO users outside of Japan are to the large extent teens and 20s. The significant portion of the Pokémon GO user base in Japan yet shall be 5-16 years old (5-12 years old using the parents smartphones).
If we were Nintendo, we would definitely release the game for the summer holiday season. The school holiday(public school) in Japan starts usually around 21st of July till around 31st of August. The earliest starts are for kids in Chiba and Shimane prefectures (16th of July).
The release should be sometime between 16th of July and 23rd of July, 2016.
Majority of school summer holiday starts on 21st, but why 23rd? Of course, Nintendo shall try to launch it on 21st of July but may need some extra time. The summer holiday starts on 23rd of July in Kyoto. Nintendo is a Kyoto based company and the workers definitely want to launch it for their kids. It is just our wild guess.
The worst case scenario is it only comes after all the ongoing Pokémon events finish (i.e. 4th of Sep) as mentioned above. These big sponsors pay( and paid even Pokémon was in downturn in the past) a lot of money for Nintendo to run these events thus if Nintendo does anything to detrimental to the events, it will face obligation to pay fine/damage based on the agreements and damage the relationship with these loyal sponsors.   
To enjoy Pokémon Go
Whether our guess hits the right or not, Pokémon GO will come to Japan for sure. We show you how to enjoy it most. 
Bring external battery
With this game, you use camera, GPS connection and internet connection almost constantly and the smart phone battery would not last. Buy and bring some extra external batteries with you.
Check the internet contract ( internet usage limit)
You play Pokémon GO outside with no WIFI. Check your internet usage limit on the contract and increase it if you need. Many of you in Japan tend to have 4-5GB usage limit with your carriers. It depends how hard you play though, you may hit the limit and the connection shall be slowed down by the carriers. 
Use your common sense and educate your kids about the common sense
Do not drive while playing Pokémon GO. Do not approach the river, cliff, sea or anywhere even though there are nice Pokémons coming up. If you are an adult, you probably will not need to worry about these. It is just a common sense. But how about your kids? Teach them and protect them.
For example, you can get Pokémon GO Plus, a watch like device to put on your wrist to notify you when Pokémon is around or events taking place.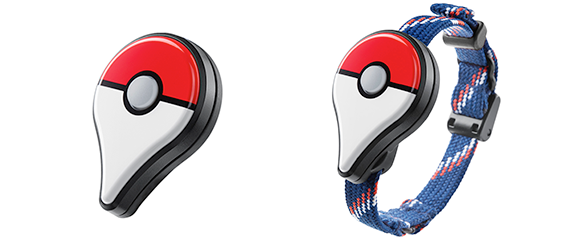 Do not Cheat
Technically some users seem to cheap by spoofing GPS (currently possible with rootkit and unapproved software). Niantic is watching and punishing (with suspension and termination) for the cheat. 
More articles for you to enjoy:
Check what Japanese government talking about Pokemon Go here!
Have you heard of "Cat islands" and want to know how to get there, please check here!
Have you heard of "Shark islands" and want to know how to get there, please click here!
Have you heard of "Rabbit islands" and want to know how to get there, please click here!
Looking for a beautiful Japanese inn with private bath during your trip to Japan? Here is the list!
Hungry in Japan? Find the unbelievably big and cheap food from our "where can we get full" list!
Onegai Kaeru wants you to enjoy Japan trip.
If you are looking for more traveler"s info and can not find one, please let us know. We will try to help you with Japan Traveler Help Service (we work on hourly charge to arrange, book, find info you need). Feel free to contact us!
Want to know more places for the great photos in Japan? For example, Toshima island with so many flowers. Please check this out!
Do you know an island with over 2000 years old tree in Japan? Please check this out!
Onegai Kaeru, a group of passionate travelers, bring happiness to the world with its shopping support service and original super cute items!
Source: Wikipedia, Pokemon official website
Disclaimer: Even though we try to make the info as updated and accurate but the accuracy of the information herein is not guaranteed by us. If you have any uncertainty, please contact the information source.