Reiwa era has started in Japan
New era starting in Japan as emperor changes
Are you in Japan right now?
You may be surprised to see so much coverage on TV, news paper etc. about the emperor and the era title changes. Nothing negative so do not worry.
In Japan, there is a special Japanese title for the era tagged to the emperor. We had Taisho when Taisho emperor was in the position. That time, we counted the year Taisho year 1, 2 and so.
Till yesterday we used "Heisei". The Heisen emperor retired yesterday and the new emperor took the position from today.
Heisen year ended and Reiwa year starts today 1st of May, 2019.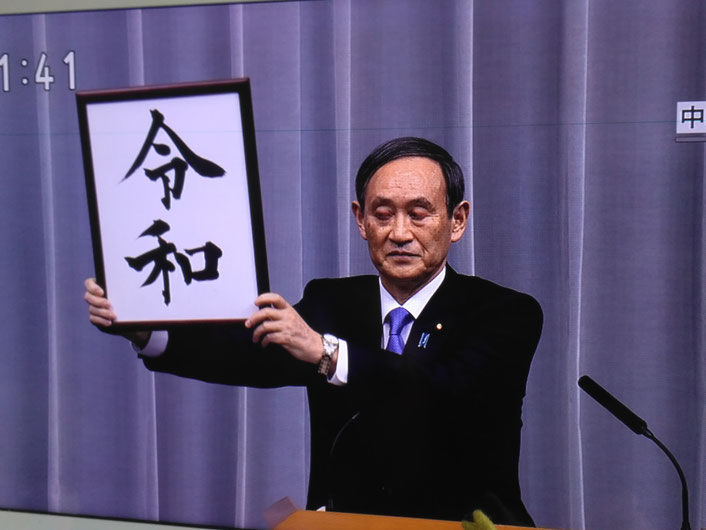 It is announced that "Rei wa / 令和" is the new era in Japan.
Under the constitution, the emperor confirmed the new era title and the government announced it. 
The Heisei period started on 8th of January 1989, the day after the Emperor Hirohito passed away. This time, our current emperor will retire at the end of April.
First to retire?
It has been a big media coverage about the retirement of emperors. But is this so special in Japan history? The answer is "no".
There have been many cases where the then emperor retired to give the title. Esp. when there was/were misfortunes such as natural disasters, the emperors gave thrones to others to change the luck.
Where is it from? What it means?
"Reiwa" is based on the oldest collection of poems in Japan called "Manyoshu / 万葉集" (sometime after AD 759 during the Nara period).
This is the first time where the era title is taken from a Japanese old book. 
The poem 32nd poem about the scenery such as plum in the early spring.
Rei means "positive, organized".
Wa means "harmonized".
Reiwa sales campaign on
What do you think about the new name?
What do you think of the new era? You like it? Please share your comments.