Amnesia Cafe Open in Japan!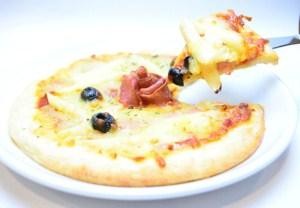 Do you watch Amnesia? Amnesia is a Japanese visual novel series by Idea Factory. 

Animate cafe holds Amnesia theme cafe from 1st till 28th of February, 2013.  [Sorry, it is already closed as of 2017. But you will learn how it was and how it would be next time when it reopens!]

This Amnesia cafe will offer the menus such as  Ikki's pizza, Logical salad, Orion's waffle. If you eat, you get a free clear book mark( 4 types in total) and if you drink, you get a coaster( 6 types in total).
There are some special Amnesia goods which you can only buy if you eat/drink at the cafe.

Exact location/place: Amnesia Cafe at Animate Ikebukuro( address: 3rd floor Plazain, Higashi-Ikebukuro 1-20-6, Toshima-ku, Tokyo, 170-0013)
Opening hour: 11:00AM-20:30
Did you know there was Uta no Prince sama cafe in Tokyo and Osaka? 
For your interest, here is the comprehensive list of animal cafe/bar in Japan (check the "Food" section) like owl cafe, snake cafe, penguin bar in Japan and how to get and how to book!
For another interesting anime theme shop, click here!
For another interesting anime goods, click here!