Amnesia Cafe Open in Japan!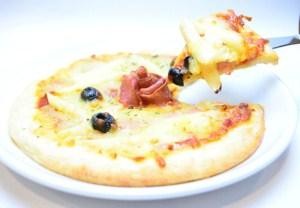 Do you watch Amnesia? Amnesia is a Japanese visual novel series by Idea Factory. 

Animate cafe holds Amnesia theme cafe from 1st till 28th of February, 2013. 

This Amnesia cafe will offer the menus such as  Ikki's pizza, Logical salad, Orion's waffle. If you eat, you get a free clear book mark( 4 types in total) and if you drink, you get a coaster( 6 types in total).
There are some special Amnesia goods which you can only buy if you eat/drink at the cafe.

Place: Amnesia Cafe at Animate Ikebukuro( address: 3rd floor Plazain, Higashi-Ikebukuro 1-20-6, Toshima-ku, Tokyo, 170-0013)
Opening hour: 11:00AM-20:30
For another interesting anime theme shop, click here!
For another interesting anime goods, click here!