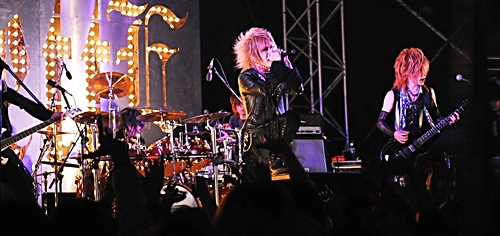 With our service, you can be the member of fan club of your favorite celebrity. Wanting to get a concert ticket in Japan?
We explain what "fan club is" and their benefits, the list of fan clubs of each categories such as visual kei, anime, voice actors etc. and our fan club proxy service.
Our service should be quite useful because if you do not live in Japan, you can not be a fan club member usually. 
We are more than a proxy service. Upon the customers' request, our value to be able to offer flexible service e.g. we send our staff to lineup and get the special/limited ticket etc. 
The service fee is 230USD yearly.
We are far more than a proxy. We even send our personnel to get the limited items, apply for a limited ticket, apply for a fan club only travel tour etc. all over Japan (from Kyushu island to Hokkaido!). Just let us know your requirements. 
If you are fan of Japanese music, movie or drama, why do not you join the fan club of your favorite singer, actress and actor, musician? You may already know what the fan club is.
As the name suggests, fan club is the membership operated by the agency the celebrity belongs to. 
The fan club is not just a voluntary Facebook group or so set up by some stranger, it is the "official" organization authorized by the celebrity themselves and the members shall get real good deals (usually!).
The fan club usually charges you some yearly fee.  Recently we also a fan club app which costs several dollars every month.
The below starts the list of official fan clubs in Japan
( Click above to go to the official fan club website! )
Webbased fanclub. Probably most famous girl's group in Japan today.
App based fanclub
The group set up in Oct 2011 by the same producer for AKB 48, Yasushi Akimono.
Perfume has two types of fanclub. One for those in Japan P.T.A. and the other for overseas World P.T.A. 
Popular in overseas as well as Japan.
Did several gigs in overseas.
Baby metal says it is not a fanclub. The application process is that first you go to one of their events and buy "the one Big TEE" which comes with the registration ID. You use this ID to register your nickname etc. No membership fee but you need to buy the particular item to be the member every year. Not simple. 
So called Kamen joshi (masked girls) from Alice project.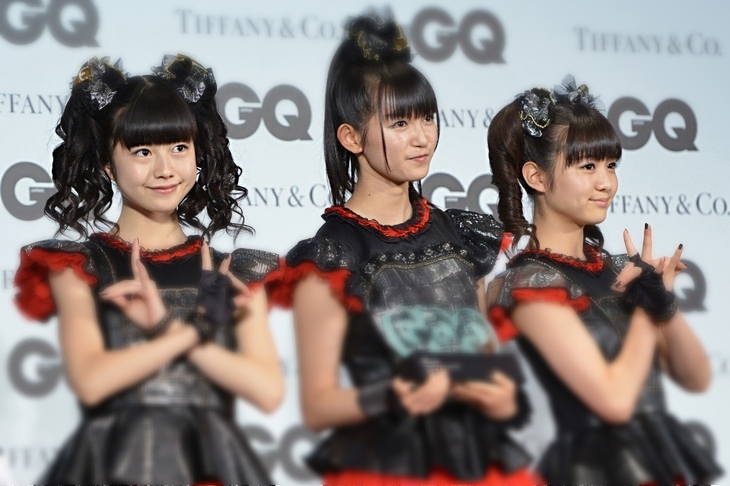 Many fan clubs do not publish how many members they actually have.  But there are some statistics published (as of Jan, 2017).
Famous boy's groups (belonging to Johnny & Associates, a major celebrity agency) are said to have many members as you can see:
Independent musicians also boast significant numbers.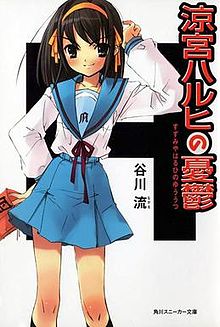 Not too many as singers but some manga/anime also has its official fan club.
For example:
Sailor Moon's fan club Pretty Guardians 5500JPY as the entry fee but not always accepting new member. 
Gundam Fanclub 600JPY monthly. You just download the app.
Kannagi fanclub (Nagisama fanclub)
Toei super hero fan club 960JPY monthly. Fan club app.
Utapri has no fanclub...but has many interesting fan items like special Utapri pillows.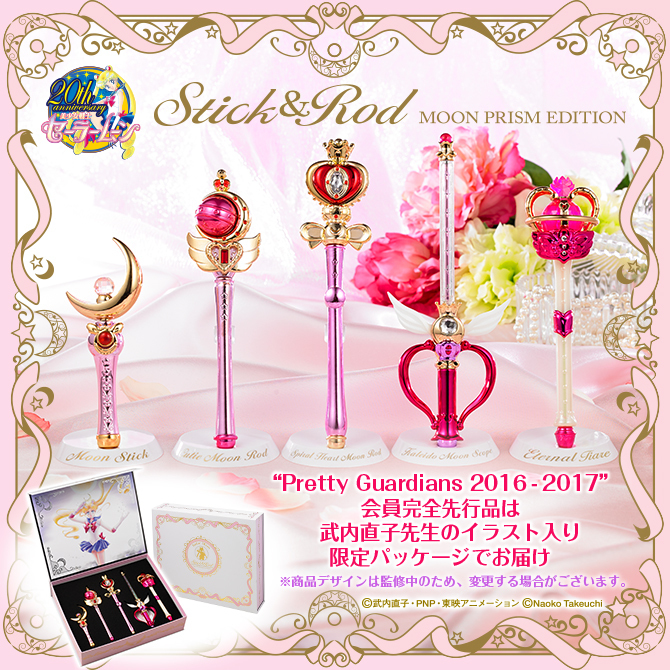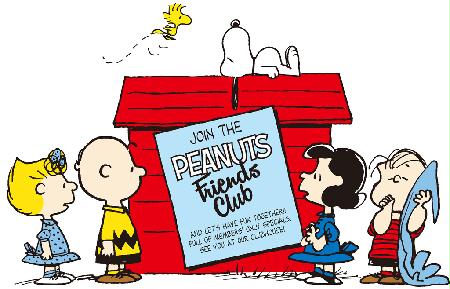 If you love Snoopy (and we are all big fans of Peanuts), there is the PEANUTS FRIENDS CLUB which started on 25 Sept, 2017 in Japan.
1000JPY for registration and 5000JPY for annual fee (excl. tax). 
With this membership, you get a membership card (so many designs!), mail magazine, a snoopy items and more.
With your membership, you can get a fanclub only menu at Peanuts cafe in Nakameguro, Tokyo.
We all love animation and manga. The voice actresses and actors also have the fanclubs and quite active! Some fanclubs are from the group in the animations.
Female voice actors
Male voice actors
Benefit usually are member only lives, special items etc.
Benefit usually are member only lives, special items etc.
Despite all, there are also many celebrities which do not have fan club organizations such as Bump of Chicken or Ken Watanabe. If you try to find the fan club of your celebrity and do not find it, there may not be a fan club of the person/group.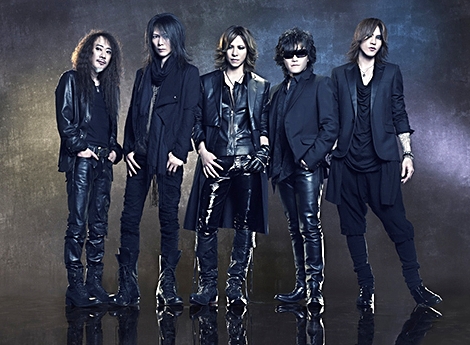 In Japan, if you are a fan of somebody, you may be in the fan club. So what is the benefit of such a member? 
As its member, you can usually enjoy a special deal to book a concert earlier than non-member, special fan club items. Even fan-club-member-only-live concert exit. You receive some news letters or mail periodically and also get an access to the member's only website etc. It all depends on the fan club.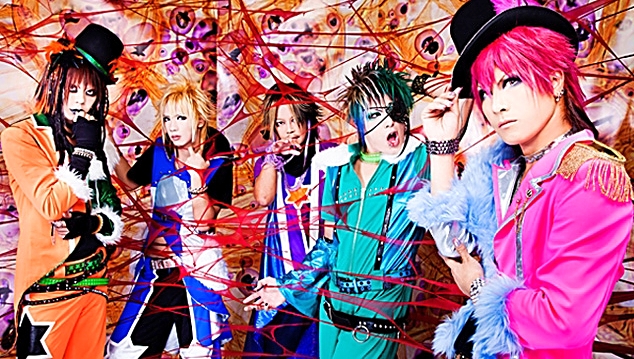 Here is the example for Uchusentai Noiz's fan club "Miracle Rocket". 
The procedure is quite simple.
1. You pay 5616 JPY (ca 50 USD) to join the fan club at a Loppi terminal at a convenience store in Japan or online Lawson Ticket.com, or bank transfer ( the transfer fee payable by you).
2. You will receive the membership card and log-in information on your email to access to the fan club member website.
3. The membership is valid for one year. You need to pay 4536 JPY to renew the membership for the second year, and the same fee for next following year.
As its member, you can get the membership card, club member magazine 4 times a year, mail magazine, and exclusive web content, book and buy the live ticket before non-member, member only items. Also you can get a visual content for the wedding message etc.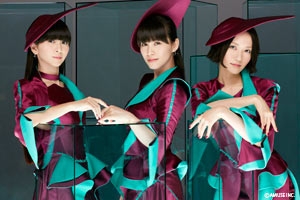 As asked many times by our members for the fan club proxy service, we started this service in 2012 to help all Japan fan around the world. 
We act as your proxy in Japan to join/keep the fan club members. This means you can join and get all benefit as the member while you reside outside of Japan. You can use your own name to apply.
We are a super honest partner for Japan fan outside of Japan. Before talk to us, please consider the below:
1) If you live in Japan, you do NOT need our service. You just do all by yourself. 
2) If you have a trust worthy and good friend in the fanclub, you do NOT need our service. you can ask her/him to do the errands for you which should be the cheapest.
3) Also you make sure that your favorite celebrity has NO fan club for foreigners. For example, the girl's group Perfume has one for the fans outside of Japan. It costs 1500JPY every year. If not such a real fan club, consider utilizing our service.
If you have no other option, our service is for you!!
Our service fee is 230 USD per year (in addition to all the cost of the fan club membership which totally depends on the fan club organizer. ). Paypal payment available.
We are concierge for various kind of needs to show your support for your celebrity. We even send our personnel to buy the goods offline.
Extra service fees apply for forwarding the magazine, goods, book the tickets, apply for lottery etc. 
As other services of ours, our values are fast, high quality, fair and transparent services! We are more than a proxy service. Upon the customers' request, our value is to be able to offer flexible service e.g. we even send our staff to physically the ticket fee and also lineup and get the special/limited ticket etc.
Just join our member to use our service today! You can also share your birthday when you register with us because we usually need your birthday to register with a fanclub (Note: some fanclub needs more info when joining the fanclub. Some Fanclub membership duration expires at the same time for all members regardless of the time you join. Be careful!)!
NOTE: This proxy service is subject to our terms & conditions