Listen up! Beer friends. Frozen Beer Glass on Sale! UPDATED in 2017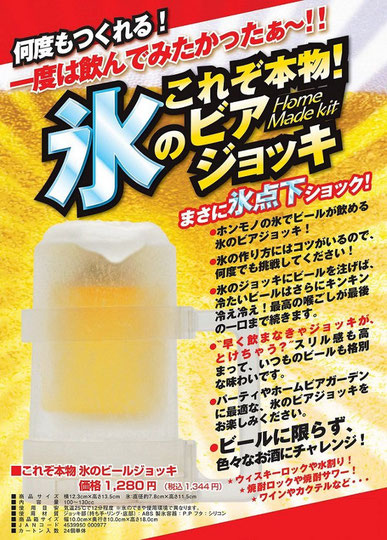 Drinking beer out of a glass made of ice had been a dream for all beer lovers. Not any more.
The inventor of Bowlingal, a machine which translates dog's language into our language, Mr. Masahiko Kajita, invented a kit to make an ice beer glass easily at home.
It can hold around 100-130ml. At room temperature, filled with drinks like beer or cocktails, it can lasts for 20 minutes. The bottom stand of this construction collects the water if the ice melts, to keep your furniture dry.
The price for this kit is 1,280 JPY.
We actually bought these for our parent and friends. They all like it!
The above is Bowlingal. A machine is said to be able to translate dog language into Japanese!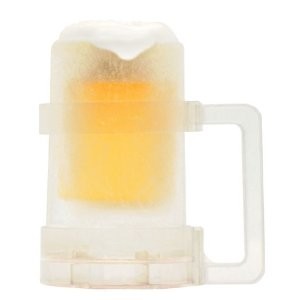 Wouldn't this be a fun idea for the next hot autumn days?
Sitting in the garden and refreshing yourself after work.. (O-tone Homer Simpson: "Hmmmmm Beeeeeeeer".)
I think it's a fun idea and somehow typical Japan!
Update in 2017
Team Kearu bought them for some friends as their wedding gifts when it was on sale.
We also used them but found that it was not so convenient that we needed to make an ice glass all time and beer gets weak as it melts.
Unfortunately we could not find it on market any more in 2017. Probably because of the above reason, it was taken off the shelf.
But instead, we found the below.  It is a beer glass with some special material. You do not need to make ice. You put this glass in a freezer and make it cold.