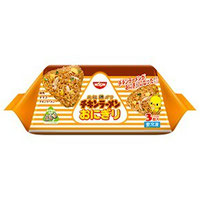 Instant noodle is not a new idea, right?
But what about an instant rice ball?
Nissin, a manufacturer of the Cup Noodle, has launched the "Instant Onigiri(rice ball in Japanese)".
The official instruction says you heat this instant frozen rice balls up in a micro wave or you can pour hot water to make a soupy rice.
Would you try it?
There is a Rice cracker iPhone case available, please click here!