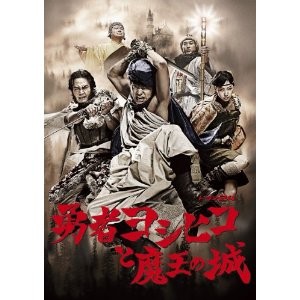 This is a TV drama roughly based on the famous game Dragon Quest (The game company of DQ, Square Enix Holdings Co., Ltd., assisting the drama production).
It became popular because of its obvious low budget production style. It was broadcast in 2011 on TV Tokyo.
The sequel, starring like the first series Takayuki Yamada who played the main character in a movie Train Man (Densha-Otoko), starts in October, 2012. Due to the not-much budget the drama only makes a sheet of PR poster and put it in one train station each week.
This poster is embedded with an AR code which you can use your mobile phone to watch a limited edition online video etc.