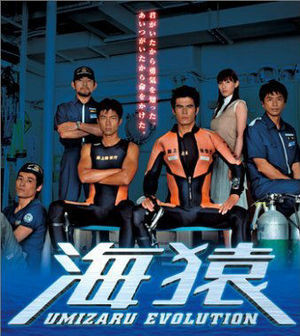 One of my favourite movies Umizaru which is about Japan Coast Guard based on the manga series of the same title.
The future production of Umizaru series has been under a great risk now.
The fight occurred between the creator of Umizaru, Sato Shuho, and Fuji TV, the TV broadcaster and production of the TV series and drama of Umizaru series with Hideaki Ito. The reason was Fuji TV published some books on Umizaru with no permission of Mr. Sato.
After this incident Mr. Sato said there would be by no means more sequels for Umizaru. Hideaki Ito who played the main character showed his regret on this incident and hoped the series would continue.
Hideaki Ito's version of Umizaru was so popular many people forgot the Johnny's boys group Tokio's Taichi Kokubun version produced by NHK.
If the above problem never ends, there may be some NHK sequels with Taichi Kokubun!