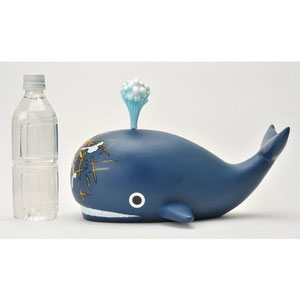 A big piggy bank of Laboon from One Piece. Maybe we should call it a whale bank!
It is a big one i.e. 30cm! Only available from the webshop.
You can put 500JPY coin( the biggest coin in Japan: 26.5mm diameter) so that you can put your own currency as long as it is smaller than this coin!
Do you have any cool piggy bank?