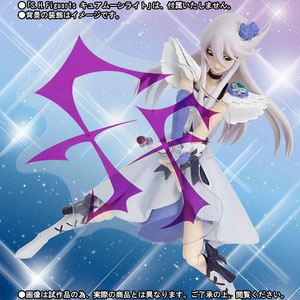 HEART CATCH PRECURE - S.H. FIGUARTS CURE MOONLIGHT SUPER SILHOUETTE - LIMITED EDITION is finally out!
It comes with 3 type of face expressions. 4 types of left hands and 5 types of right hands so that the figure can take various postures.
14cm doll being on sales from 5th of Oct, 2012. The delivery will be April, 2013!