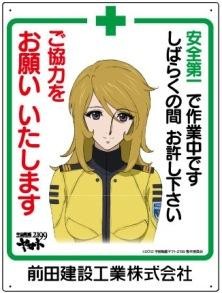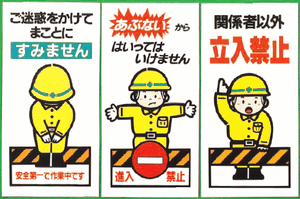 You usually see the sign at the construction site somewhat simiar to the one below, a man bowing saying sorry for the possible disturbance due to the construction.
Maeda Corporation, a major Japanese construction company, has a new idea for the sign.
Some characters Yuki Mori, Shiro Sanada of Space Battleship Yamato 2199 (宇宙戦艦ヤマト2199) will be on the signs.
I am happy to see these signs with more animation characters. At the same time my worry is some big fans of Yamato may steal these signs!
Do you see any funny sign in your country? If so, please share with us!
For more interesting news, please click here!