King of Braves GaoGaiGar Golden version with Goldion Hammer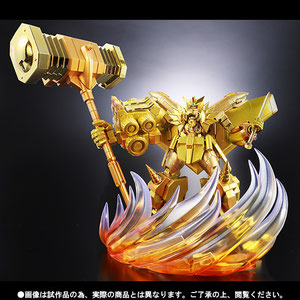 One of the popular animations from Sunrise, currently under Bandai Namco group, which produced also Gundam series, King of Braves GaoGaiGar is my favourite.

There are so many toys from this animation. Have you ever seen anything better than this one? The golden version of GaoGaiGar is just a marvelous piece of art. 

This 15cm height toy will come with the Goldion Hammer and effect decorations.You can order from 8th of Nov, 2012 16:00. The delivery will start from March 2013 (planned)