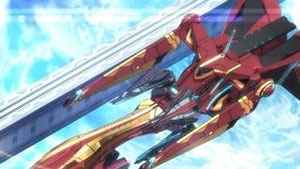 Little of the details of the new robot animation Space Robot Majestic Prince had been known except for the shot trailer.
On 12th of December, 2012 more information available on the website including a 30 second long promotion video.
Some information available on this one of the coolest animations for 2013:
Character designer is Hisashi Hirai (known for Gundam SEED ).
Computer graphic is done by Orange ( known for CODE GEASS Akito the Exiled)
Director is Keita Motonaga( known for Katana gatari)
Screenplay writer is Reiko Yoshida (known for K-On!).