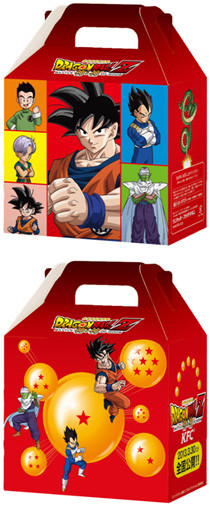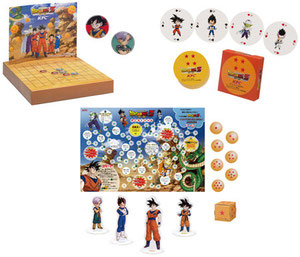 Dragon Ball Z movie Battle of Gods will be in the cinema on 30th of March, 2013 in Japan. 
For this movie, there will be a special Dragon Ball Z menu on KFC, Kentucky Fried Chicken restaurant in Japan. 
 
There are three types of special menus called " Let's play! Strong Super Hero Battle Goods ( 親子で遊ぼう!最強バトルグッズ )", i) reversi, ii) playing card and iii) sugoroku ( Japanese board game). You can choose which one you want in this menu set.

This menu deal begins on 7th of February, 2013 all over Japan (some KFC shop may not have this deal).
For the cool Dragon Ball Z items, click here!