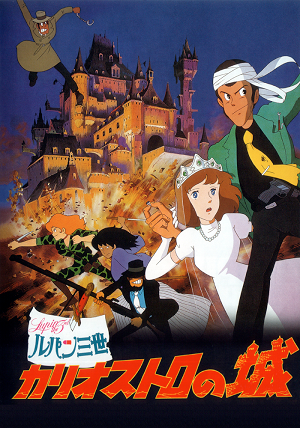 Have you visited Ghibli museum in Mitaka, Tokyo some times already? 
If not, you must visit the museum where you will find so many things you would love as a Ghibli movie fan. 
Even if yes, you have a good reason to visit there again.  Now the museum has a new exhibition called "Haunted Tower" based on the story of the same title written by Rampo Edogawa, a novelist.  
Hayao Miyazaki loved the story so much and got inspiration for Lupin the Third: The Castle of Cagliostro, in 1979.
The "Haunted Tower" looking like a clock tower, as Hayao Miyazaki designed himself, has a maze(suitable for primary school kids or younger). And you will find the 19 sheets of manga exhibition of Hayao Miyazaki in the tower.
Open time: 30th May, 2015- sometime in May 2016 (to be confirmed later).
Onegai Kaeru, the owner of Kaeru Parcels, bring happiness to the world with its shopping service and original super cute items!