How to Get Tomogashima Island and Where to Stay: Pirates Treasure Island (Updated in July 2017)
What is Tomogashima Island: Pirates Treasure Island
Source:  Wakayama City tourist information
Japan is known for its image of calm and safe. Beside the modern war time, in fact the country was very wild for many years. There were even pirates (natural to think piracy should have been viable business considering Japan is surrounded by the sea where you see ships carrying things from here and there).
One famous pirate is Tsumujikaze Goemon ( つむじ風剛右衛門 ) in Wakayama ( not confused with other famous thief, Ishikawa Goemon from mid 1500). He had a port work company helping lodging/dislodging from ships at dock as the front company. His real business was piracy leading several hundreds of sea gang members.
The nick name " Tsumujikaze " meaning "storm" comes from his tactics where he attacked and stole goods from the ships esp. during the stormy day. He "worked " a lot in Seto ocean area because many ships carrying important goods for local governments. 
Most of the local government ships were not guarded well intentionally because it did not want the central government to suspect them for wrong doing (such in a way that the sight of heavily guarded ship of a local government might give the central government that the local government trying to prepare some war or so.). It made the business easy for Tsumujikaze Goemon.
Tsumujikaze sold stolen items on the market. Yet, he could not sell all. Many items were marked with local governments' logos and if he sold these, this could lead to his arrest easily.
He hid these un-sellable items (massive amount of treasure) in one island. Tsumujikaze died in one stormy day and the exact location of the treasure is nobody's knowledge.
The island is called Tomogashima island (友ヶ島).
Tempted to visit there for treasure hunting? Probably better than working in an office?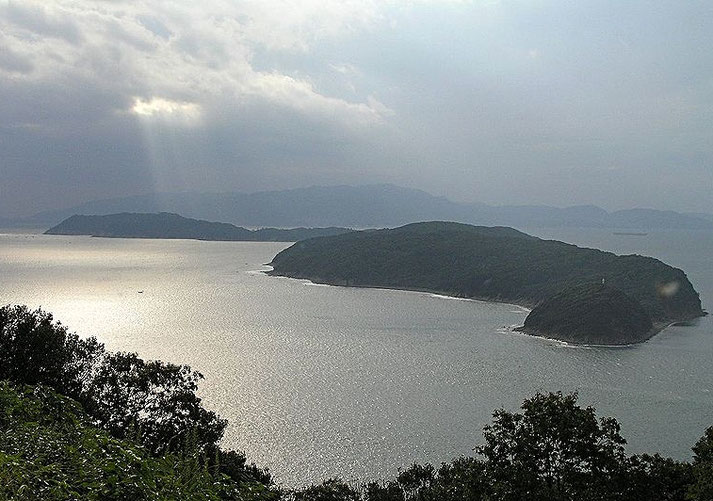 Not easy for you to find the treasure because "Tomogashima island" is not one island.
It consists of four islands (Okinoshima, Jinoshima, Torajima and Kamijima).
Some research also mentioned the possibility that the treasure is hid in Awajishima island (one island nearby), not Tomogashima.
In the WW II time, the government then put the secret military base on the island. That time the island was deleted from the official map. The entry to the island was strictly limited. 
Today the base is not in use and anybody can visit the island. The remain of the base covered with moss and plants looks like the location of Laputa, Castle in the Sky by Hayao Miyazaki. It has been a popular photo location for cosplayers. One of the ships going to the island is even called "Laputa". 
On the island you see deer and some peacock which were released to get rid of many snakes (meaning there are many snakes!).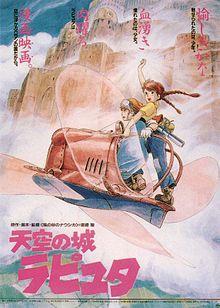 How to get Tomogashima Island

If coming from Tokyo, you book around 7-8 hours. Better stay in Wakayama for 1-2 days before you visit the island.
Take bullet train from Tokyo to Shin-Osaka station
Take Midosuji line from Shin-Osaka station to Namba(Nankai Namba station) 
Take Nankai Express Southern from Namba(Nankai Namba station) to Wakayama City
Take Nankai Kada line from Wakayama city to Kada station
15 mins walk from Kada station to Kada port
You can get the island only by ship from Kada port (加太港).
From Kada port to Tomogashima 
2000JPY round trip for adult
1000JPY round trip for child
If you are a group of 15 or more, the discount may apply (ask the ship company)
Around 20 min trip from Kada port to Tomogashima island.
Valid as of 13, May, 2016 subject to change
Time table For Tomogashima Island

1st March-30th of Nov
※NO ship on Tuesday and Wednesday (except for 28April – 6May and 20July – 20Aug (Holiday season)
(If the Tuesday and Wednesday is a national holiday, ships run
※H1 and H2 run only 28April – 6May and 20July – 20Aug (Holiday season)
| | | |
| --- | --- | --- |
|   | Kada port dept 加太港発 | Tomogashima port dept 友ヶ島発 |
| 1 | 9:00 | 9:30 |
| H1 | 10:00 | 10:30 |
| 2 | 11:00 | 11:30 |
| 3 | 13:00 | 13:30 |
| H2 | 15:00 | 15:30 |
| 4 | 16:00 | 16:30 |
1st of Dec-end of Feb
※ Ship only runs on Sat, Sun and national holiday
Ship does NOT run from 29Dec-3Jan 
| | | |
| --- | --- | --- |
|   | Kada port dept加太港発 | Tomogashima port dept友ヶ島発 |
| 1 | 10:00 | 10:30 |
| 2 | 15:00 | 15:30 |
Valid as of July, 2017 subject to change Source: TomogashimaKisen ( ship line)
Where to Stay on Tomogashima Island
Guesthouse
There are several guest houses on the island. The cost is around 100USD (8000-10,000JPY) per night with dinner and breakfast per person. Book by telephone.
1. Tomogaso (友ヶ荘)
Tel: +81 73-459-1462
2. Uminoie (海の家)
Tel: +81 73-459-1636
3. Fujiya Bekkan (冨士屋別館)
Tel: +81 73-459-1463 (Told this guesthouse was closed some years ago. You can find out by calling them up )
Camping
Tomogashima Camping site (友ヶ島キャンプ場)
There are two sites on the island.
Keep in mind the followings:
Free to camp ( need to register on the island)
Bring your camping sets
No shower available
There is a well but the water not drinkable. Bring your own water.
You need to bring all of your garbage back. If you throw your garbage into the bin at a shop on the island, you will be asked not to by the shop staff.
Sometimes no toilet paper in the public toilet. Bring your own paper.
Tel: +81 73-459-0314 
It is free of charge thus an attractive option but many recommend to stay at one of these guest houses rather than camping.
Recent news from Tomogashima island
Because of the amazing scenery, the island became quite popular in the past several years. In the golden week in May, 2017, around 1500 visitor to the island every day.
Annual visitor number was ca 17,000 in 2011 and ca 70,000 in 2016. 
If you are on the island, you may have noticed the beach has quite some garbage. It seems that most of the garbage comes from Yodo river and Yamato river of Osaka. The litters float from the Osaka area toward Osaka bay then reach the Tomogashima islands.
The city office staff collect the garbage every day and also a volunteer group clean up the beach once a year (the amount of the waste shall be more than 50 bagful).
Kaeru team usually collects the garbage when we go to the beach if we see it. If you can, please do so. And of course, no littering!
What to see in Kada area
Once you are in Kada, you should check out at least two locations there.
1) Awashima shrine
Awashima shrines are almost 1000 in Japan. This one is the "headquarter" of all.
The most astonishing about this shrine is countless dolls. People leave their dolls to let them rest well after they do not need or too old to have.  Some say it is scary to see so many dolls.
2) Takurazaki light house
Built in 1872 and believe or not still in the operation. You can not enter the building but must see and take a good photo (s) ;)
Have a fun on Tomogashima island!
If you find the treasure of Tsumujikaze, please let us know!