HOTEL UNIZO Osaka Yodoyabashi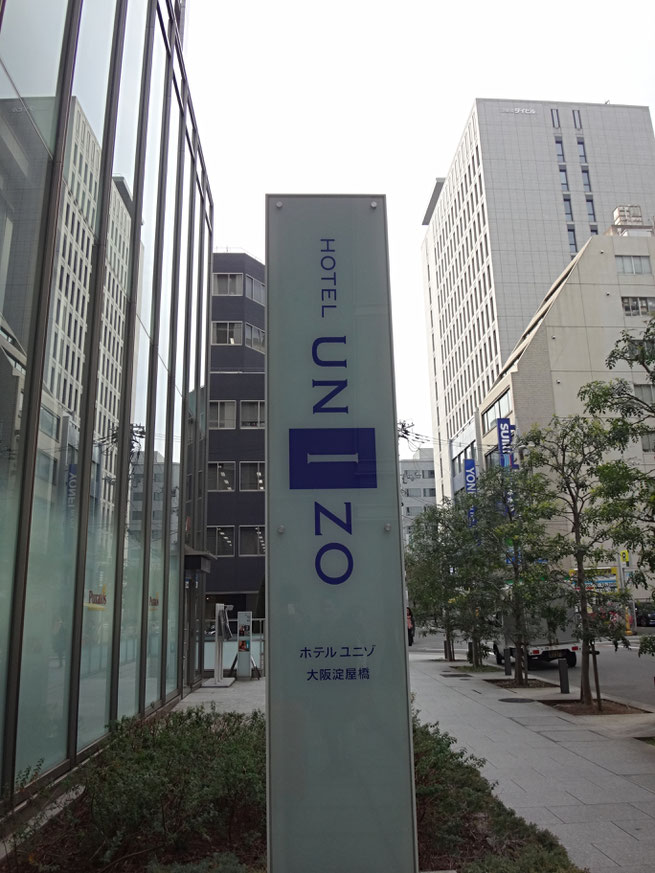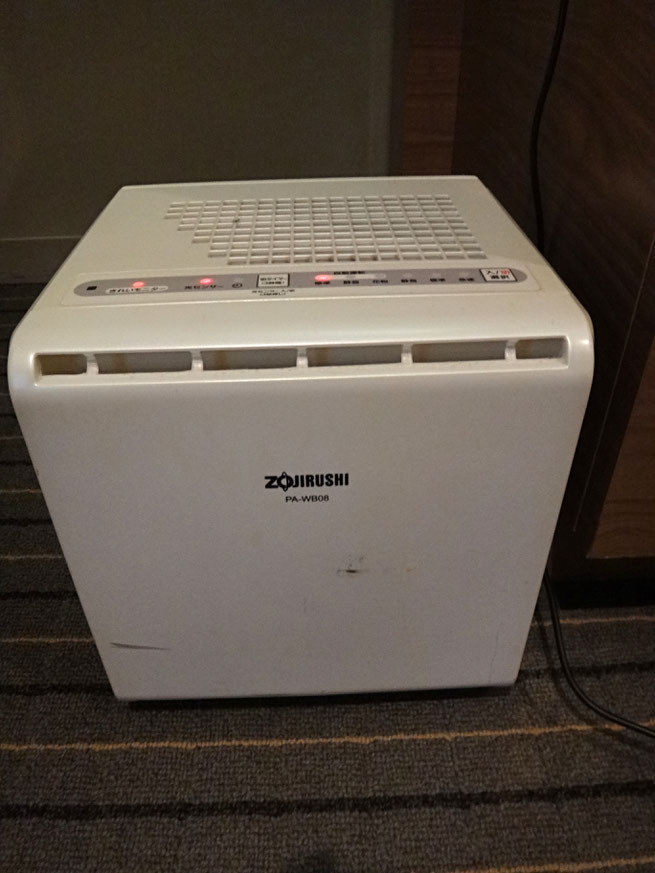 Air cleaner is almost every hotel in Japan.
But the functionality differs.
Differentiator(s) are:
1) some can be silenced.
2) some can turn off the lights of switches so that it does not bother you when you sleep even if it is on.
Well, at this hotel the one was normal with no differentiator.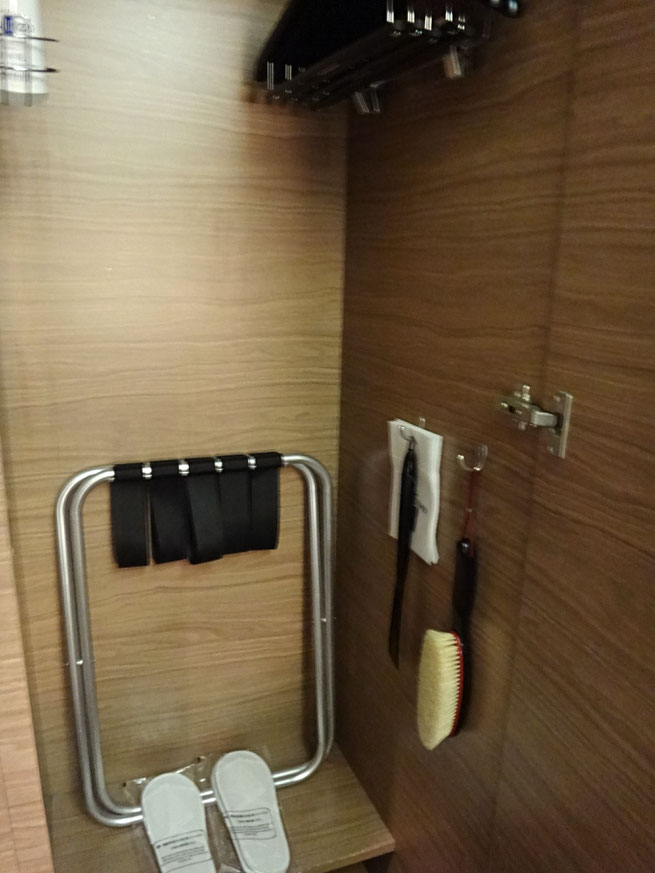 If only this closet is next the door.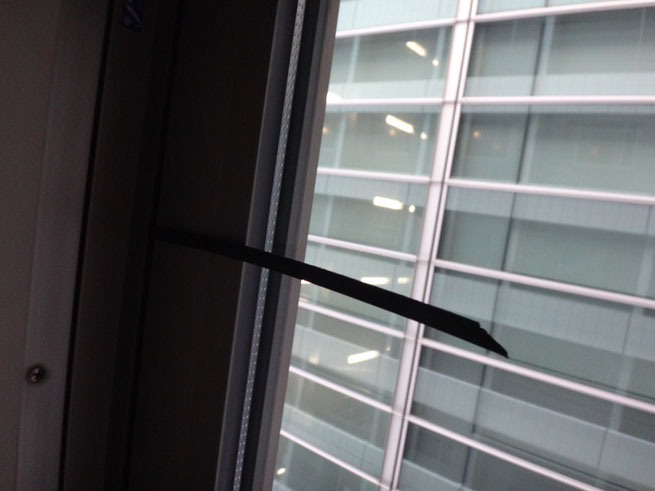 Window was broken. The rubber is out. Almost not openable.
You have 5 star hotel level amenities such as sewing kit (which you anyway never use), hair band, body location, mouth wash etc.
Overview
Name: HOTEL UNIZO Osaka Yodoyabashi of Unizo group
Address: 4 Chome-2-7 Koraibashi, Chuo Ward, Osaka, Osaka Prefecture 541-0043
Contact: +81 6-6203-2020
Bad
1. No safe in your room ( you can use the safe at the reception if you need)
2. Closet with shoe polishers and shoehorn is the opposite side of the door so that you need to walk across the room. It is annoying for those who like to take off shoes in the room to keep the dirt out. 
3. had some itchy insect bites so had to sleep "on" the bed cover. (could be from somewhere). To be fair, the bugs may come from somewhere during the trip.
4. Window frame was broken. The insulation rubber was hanging out - ugly. It did not open well.
Good
1. Unizo tends to have plenty of amenities which is 5 star level including hairband, sewing kit
2. Check out time is 12:00 which is also 5 star level.
3. Touch free card in the elevator and at the door
4. Less 1min walk from the exit of Yodoyabashi station (It is around 5 mins to the platform)
5. Building is new
6. Big room ( the single room should be much smaller)
Total EXPERIENCE (out of 5 stars)
Location: 5
Service: 3
Food: n.a.
Cleanliness: 3 (because of possible bed bug)
Water pressure: 5 (shower)
Building: 4  ( new )
Interested?
Note:
Based on our actual experience, we share our review of a hotel. It is only our point of view as of our date of stay. Issues can be room related, time related. We understand that there are things the hotel cannot control. No harm intended. Our aim is to improve the hotel service standard being honest about our experience. Silence is more harmful.
If you want your hotel to be tested, please contact us.