No licence needed for Paid Tour Guide Business in Japan (ANY LONGER!)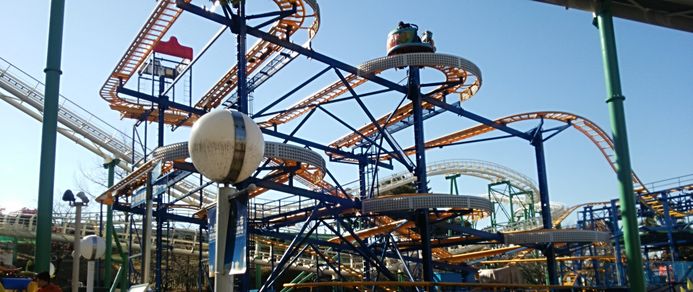 Did you know...
It is not well known to many but in Japan you need a licence to get paid to conduct a tour for foreigners today (if you do not get paid, it has been okay without licence.).  
The licence is called "通訳案内士 / Tsuyaku Annai shi meaning Translation Guide Master" where you will get penalized for 500,000JPY  (around 5000USD)or less if violating this law. 
To get qualified, you need to pass the tests in language (you choose one out of 10 languages: English, French, Spanish, German, Chinese, Italian, Portuguese, Russian, Korean and Thai), geography, history, culture, industry and politics. (You can apply to take the test from this link )
The passing rate is around 20%. It is not an easy test. 
There are 22,754 qualified guides under this licence (1st April 2017, JINTO data). But due to the growth in the visitor number to Japan, the number of guide for foreign visitors is at constant shortage.
Around 75% of licensed personnel live in either Tokyo or Osaka areas. Esp. the rural areas have problem finding tour guides for foreigners.  
In addition to this, 70% of the licensed personnel took test in and only speak English. Yet, most of the tourists come from China and South Korea (both more than 20% of the total amounting more than 40% of the total foreign tourists in Japan).
Illegal Tour guide
No licensed tour guide but many visitor needing the guide in Japan. What happened?
There have been many un-licensed tour guides operating "illegally" till today. Many foreign companies with no entity in Japan have hired freelance tour guides in Japan and offered the tour for foreigners in Japan. Many of these illegal tour guides were operating in fear of the potential penalty of 500,000JPY  (around 5000USD)or less if found.
The situation may be better soon.
New Law
Accordingly, to tackle this situation, the Japanese government passed the new law about the tour guide for foreigners on 26th of May.  Under this law, you do not need to have the licence to carry out the tour for foreigners in Japan.
Some municipality governments plan to launch its own tour guide licence systems so that the guide can tell you more specific matters about the location.
Some concern
Japan saw some recent cases where illegal foreign tour guides were arrested because of the tax breach. But we have not seen many cases where the tour guide being arrested because of the licence.  
No surprise check or so.
This means you may have met many unlicensed tour guides anyway.
Some share some concern about the new law. Current licence system keeps the quality of tour guides for foreigners as high as possible. If anybody can conduct tour, this shall results in unnecessary problems such as the guide may give you totally wrong information.
More articles for you to enjoy:
What is Kimono? The brief introduction to Kimono in Japan. 
Where to buy Kimono? For gift, Kimono can be one good idea as it can be worn like a traditional way and also as jacket or so like a modern way.
Have you heard of "Cat islands" and want to know how to get there, please check here!
Looking for a beautiful Japanese inn with private bath during your trip to Japan? Here is the list!
Onegai Kaeru wants you to enjoy Japan 360 degree.
If you are looking for more traveler"s info and can not find one, please let us know. We will try to help you with Japan Traveler Help Service (we work on hourly charge to arrange, book, find info you need). Feel free to contact us!
Source: JINTO website, Asahi news, Jiji News 
Want to know more places for the great photos in Japan? For example, Toshima island with so many flowers. Please check this out!
Do you know an island with over 2000 years old tree in Japan? Please check this out!
Onegai Kaeru, a group of passionate travelers, bring happiness to the world with its shopping support service and original super cute items!
Disclaimer: Even though we try to make the info as updated and accurate but the accuracy of the information herein is not guaranteed by us. If you have any uncertainty, please contact the information source. These shops are the ones we find online at random for your reference purpose. There is no guarantee whatsoever about the authenticity of the shops and items of any sort.