Japan Voice Actor News: Momoko Sakura who created Chibi Maruko-chan passed away at 53 Year Old
Momoko Sakura
Life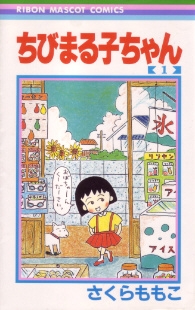 Sakura was born in Shizuoka pref on 8th May, 1965.
In 1984 she studied in a college. During her study, she debuted with Shueisha. After the college she went to Tokyo to join a publisher call Gyosei/ぎょうせい. She often fell asleep on the job. Her boss asked her to choose between her company job or mangaka. Just after 2 months she joined the company, she left.
She quit the company late May, 1986 and started drawing the Chibi Maruko chan in August in the same year.
Chibi Maruko chan is one of the first manga comics we bought when we were little. It was the time when Chibi Maruko chan was on TV and we wanted to buy the comics. We collected some allowance from parents and bought the book..
On 15 August, 2018 Ms. Momoko Sakura passed away due to the breast cancer. She was survived by her husband and one son.
What is your opinion?
What do you think about this news? What is your favorite Momoko's work? Share with us your view!
Source: Wikipedia
Japan fan club proxy / Agency service