Ghibli new movie "How do you live" ready in 2023 Probably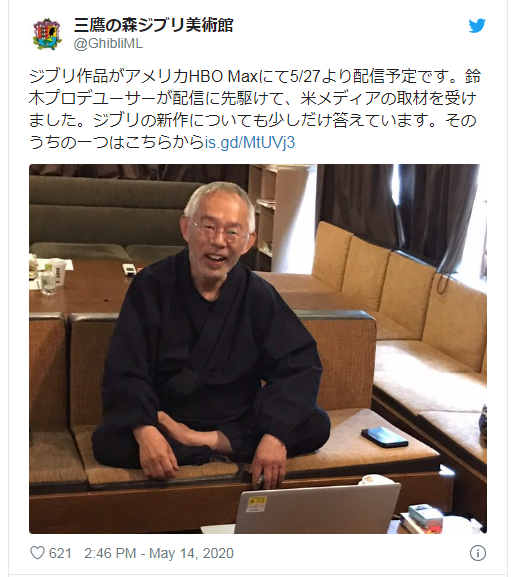 Entertainment Weekly interview
Did you know Mr. Hayao Miyazaki (79 year old) working on his new long title?
He was on a NHK TV documentary in Feb, 2017 and said he would be working on a next new movie to be ready in 2019.
The title was "Kimi Ha Dou Ikiru ka / How do you live?". 
Now it is 2020. We had not heard of any news.
We only heard studio Ghibli movies on Netflex and HBO Max (27 May, 2020). But if you are in Japan, you can not watch even if you have these.
The Entertainment Weekly interviewed Studio GHIBLI CEO Mr. Suzuki. He says that Hayao Miyazaki NEW MOVIE "HOW DO YOU LIVE" be ready in 2023 probably.
What kind of story?
The movie is roughly based on the "How Do You Live?: 君たちはどう生きるか, Kimi-tachi wa Dō Ikiru ka, a novel by Yoshino Genzaburo in 1973.
The basic story is that it follows a 15 year old boy named Junichi Honda, nicknamed Koperu, and his uncle as the youth deals with spiritual growth, poverty, and the overall experience as human beings. You can get it as a novel or also manga.
Many of Hayao movies are based on some old stories yet based very loosely so that you do not get a good grip of the movie story even if you read the books.
Any progress?
Studio Ghibli still draw the anime pictures by hands. It is a long lasting process.
As of 2020 May, the 36 minutes of the movie completed.
60 animators working and making 1 min per month. 12 mins per one year.
Did you know how many animators having worked on My Neighbor Totoro? 
The answer is 8 people. It took 8 month to complete.
While waiting you can check many ghibli movies you have not watched
1. Kaze Tachinu (" Wind starts ") by Hayao Miyazaki
The story is about the Jiro Horikoshi who created the Zero-sen, aka Mitsubishi A6M Zero fighter in WWII.
If you want to know the story, you can get the old track of Monthly Model Graphix Magazines where Hayao Miyazaki made the manga.
Because it is about the WWII era, the tone of the movie is "dark".
The movie was out in 2013 and was supposed to be the last movie from Mr. Miyazaki but the decision was changed.
2. Kaguyahime Monogatari ("the tale of the Princess Kaguya") by Isao Takahata
The story is based on the very old Japanese folklore called Taketori Monogatari ( the tale of the bamboo cutter). 
The drawing style is similar to My Neighbors the Yamadas from 1999 unlike other Ghibli animations.
The other day we were in Mitaka Ghibli museum and met Isao Takahata. He gave us his autograph! Very nice.
This was the last movie from Isao Takahata.