Fake Dir En Grey Singer Stole More than 50Mil JPY. How this jobless man did it? Why Many Posers for Visual Kei?
even own mother believed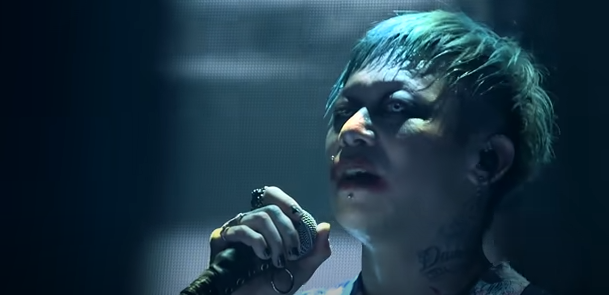 Happened in Nara
Fake Dir En Grey Singer Stole More than 50Mil JPY. How this jobless man did it? Why Many Posers for Visual Kei?
You may be proud if your kid going out with a very famous band lead singer. If the singer is in trouble, you may even want to lend him some money too.
On 24 Oct, 2020, in Nara, Japan one 39 year old guy was arrested for having posed as Kyo, the lead singer of a very famous and successful band Dir En Grey, for theft of more than 50 million JPY from his girl friend parents.
This jobless man, Kasahara, in Nara told the father of his girl friend that his agency owner took his bank note away and he needed some cash. He "borrowed" 53,975,000JPY in total 142 times from the dad. believe and give him quite sum of money.
What more crazy about this case is that he pretended to be Kyo more for than 10 years.
One question. What about his girl friend?? Did she also trust him.. or?
How did he do it?
How he did it? First of all, he has been the big fan of the band so he knew a lot about the band. Then he put some similar tattoos on his body to the lead singer.
Kasahara showed his tattoos to his girl friend and her father to make them believe in his fantasy.
The news reports "there have been some occasions when the father saw the band singer on stage on TV with this conman staying at their house. Then, he told the girl friend and father that he hired 'a poser' to be on stage for him because he is sick".
He also hit the father blaming that the girl friend cannot do chore well. Basically he controlled these victims mentally and physically.
The girl friend father made the money from his save up, dissolving life insurance, borrowing money. Kasahara, pretending to be Kyo, borrowed money from other people too.
The conman Kasahara actually let, and provided financial support, his ex-girl friend live right next to his girl friend room in the same apartment.
Lied Even to His Own Mother
After graduating from a technical college, the suspect could not find any stable job. He felt so ashamed that he told his mother that he became the lead singer of the band. He lied to his own mother and even sent her a live ticket of Dir En Grey. His mother also believed that the singer was him and so proud.
He told the police that he is NOT Kyo, he has no money to pay back and he himself was surprised by the amount of money he stole. 
He has No resemblance to Kyo, by the way.
We are sure that he once dreamed of becoming like Kyo and could not make it.
It is a sad story...
We hope this guy tries to recover all of the damage he caused and trust he lost once he is out and lead a happy honest life...
this case happened in a small town, nara
Watch out for visual kei con man
many similar cases in Japan
With a visual kei scheme, we noticed that there have been similar cases in Japan for a long time where one (almost all time a guy) pretends to be someone from a visual kei band.
Why So Many Visual Kei Posers?
Why is it so common?
It is because visual kei type bands use quite a lot of make up and photoshop etc. so not too many people know their actual faces.
And also these bands try to keep their private lives so secret. You would not know even their birthplaces. You find it easier to make up your own stories about their lives.
It is also fact that many unpopular band members tend to depend on their fans for life support.
Some says one female fan gives average 3-500,000JPY to support their favorite member.
In the past there was another conman who pretended to be a member of band in X Japan's Yoshiki organization who stole money from a woman to " fix his broken tooth".
If KISS did not reveal how they look without makeup, you would not have guessed their actual faces, right?
Do you know anyone from a famous visual kei band? Do you REALLY know this person??
You may need to fact/background check if the person started asking you for some money. In many cases, these con people really believe they were those famous people (sort of brainwashing themselves). It will not be easy once you feel attracted to the person.
One advise: first, do not decide by yourself. You consult others for some suggestion. And do not be afraid to ask the police for help.
Your boy friend could be fake
"Romance scheme" is very common anywhere in the world. You may find your boy friend online. He may say he is a lead vocalist of some famous band. You need to alert yourself.
Japan can be quite pretentious
so many LAIRS in Japan
Some people outside Japan think Japanese people are honest. As a Japanese, it is far from true. We see many lairs in schools and thereafter. One reason for this is the social pressure and "face" issue is so big and people want to pretend to be someone who they are really not.
If you live here, you will notice so many fast money make scams (pyramid scheme). You go to some family restaurant and often see some young person trying to convince other young person into such a scheme like cult group recruiting.
Source: ZakZak by Fuji, Gendai News. Excite news