Even 10USD for PCR test? List of Cheap PCR Corona Test Locations in Japan. (A Way to Get it FREE too!)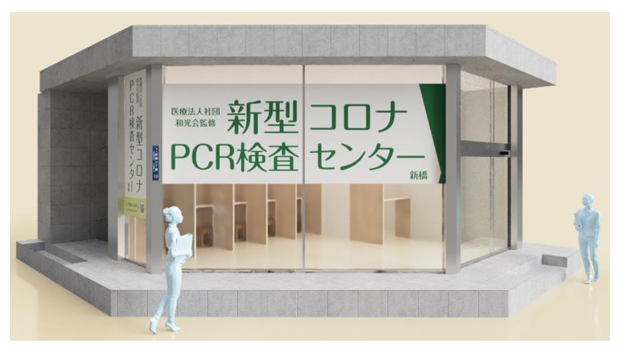 PRC test for corona virus
Covid-19 keeps spreading around the world.
The governments launching lockdowns and light lock-downs (like in Germany) but the wave of Covid-19 seems unstoppable. Even Germany which had been less affected by Covid now goes into the hard lockdown over Dec and possibly Jan.
In this pandemic, you may hear PCR test a lot. PCR means " Polymerase chain reaction".  You must have heard PCR test a lot. Do you know how much to do it in Japan normally?
There are two ways.
A. One way is to visit a clinic. Many clinics do it in Japan.
B. Our observation shows the fee at clinics, PCR test cost 25000JPY and expensive one cost 40000JPY (esp. the one some government asks to use for entry process) .
The other way is to get the test kit at home, send your sample and get the result at home. This costs often around 7000JPY.
Today one newly opened clinic in Shinbashi announced they would do it for less 30USD (2500JPY excl. tax).
We keep you updated about the venues where you can get cheap PCR test in Japan. 
Cheap corona test companies
1. Shingata Corona PCR kensa center
The name is "Shingata Corona PCR kensa center" run by Kinoshita group. The company also plans to open a new clinic in Kabukicho, Shinjuku.
So where is it exactly? And how to reserve it?
The address : (On west side) 1st floor of New Shinbashi building, 2-chōme-16-1 ShinbashiMinato City, Tokyo 105-0004
2. SmarTAmp Station"駅前検査"
SmarTAmp Station"駅前検査" is in front of Tokyo station (10 min walk). 
The cost start from 1980JPY (less than 20USD!)
So far the cheapest.
When you pay extra fee (9900JPY in total), you get the result on the same day. For this deal, you must be at the shop before 15:00. 
Please note that you must reserve online before you visit the shop. You can not directly go there with no appointment or call them to make appointment. You must book online.
It is in the Takeda Edobashi building, 3-chōme-14-3 NihonbashiChuo City, Tokyo 103-0027.
0900 AM- 1800
3. Shingata Corona Kensa Center (Softbank)
There is no physical shop. You do the PCR test by mail order.
The website says 2000JPY but this does NOT include all tools and shipping cost.  This one is cheaper than many clinics but for this cheap PCR test list, not cheap one.
The total cost depends where you live in Japan but you can expect around 6000-10000JPY
For example, if you are in Tokyo area, 5,786JPY and if you in Okinawa, the cost 10,802 JPY.
The website is not so easy. You may even pay more for this test.
How it works? online reservation site
How these reasonably priced PCR test venues work?
For example, the one in Shinagawa and near Tokyo, you need to book in advance online. 
And as of 8th Dec, 2020, the site is quite busy.  They are full basically in 2020 already.
How you Do The Corona test?
Once you booked this cheap PCR test online, you go there. 
The test only lasts as a matter of 5 mins (the news say 3 minutes but you should have some buffer.). 
There are the reception and the testing counter. You go in and get the PCR test tool from the reception. You bring that tool to the testing counter where your saliva will be taken as the test sample.
Usually you get the result next day. or on the same day with special price 
Saliva method is far better than the "nose" method. With the nose method, the test staff will put the long pole in both of your nose holes! Painful.
Several ways to get a PCR test free
And there are some ways you can get PRC test for free in Japan. You must meet conditions though. Not for everyone.
One way is that you get a permission to get hospitalized for some disease. Before the hospitalization you get a free PCR test. It is totally funded by the Japanese government. Be aware that you need to have the reason and you can only do this ONE TIME. You sign an agreement beforehand.
Pros and cons
Obviously the pro is that being quite cheap.
But the biggest con is that if you want to use the result for the official reason such as the entry permit of some country, many countries would not accept this result. Instead, you must go to a designated test organization. Even though the company says it provides the doctor diagnose for 6000JPY, many governments would not accept it.
So if you want to use it for an official purpose, you must consult the authority if it is possible to use this cheap PCR test. 
The Japanese government concern
The government in Japan also is worried that the statistic of infected cases may be impacted by these private test services as they lose track of the infected cases if the test taker does not report to the authority.
There will be more cheap PCR test venues in Japan
As you see, all these cheap PCR test companies get so many bookings and they can not meet the demand. The cost shall be even cheaper. So far, 20USD is the cheapest. But it shall be cheaper in some months.