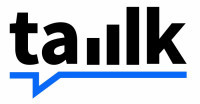 How to Find a Job in Japan for FREE? How to Hire people in Japan for FREE?
How to scout people for free?
Are you a foreigner in Japan looking for a job? Are you a startup based in Japan thinking to hire people?
Finding a job in Japan or hiring employees can indeed be a daunting task, but fear not, as we're here to help guide you through this process. In our extensive repertoire of articles about life in Japan, we've frequently received inquiries from individuals residing outside Japan, all eagerly seeking opportunities to work in this culturally rich and economically vibrant nation. While we're not a recruitment agency, we've discovered a fantastic resource that could be your ticket to finding the perfect job or hiring the right candidate—completely free of charge.
For job seekers, there's a platform where you can not only showcase your skills and experience by posting your CV but also apply to various job openings without any cost involved. This invaluable resource provides a direct link between you and potential employers, eliminating the hassle of searching tirelessly for job opportunities.
Now, if you're on the other side of the spectrum and happen to be an employer either based in Japan or overseas, this platform is a game-changer. You can effortlessly post job vacancies without incurring any fees, allowing you to connect with a pool of talented individuals in Japan. The process is streamlined and user-friendly, enabling you to find the right fit for your organization without the burden of excessive expenses.
Speaking of employers, we understand the challenges you face in the competitive job market. The frustration of investing significant resources only to lose a candidate and start the process all over again is all too real. This platform aims to alleviate your concerns. By offering a free and efficient solution, it allows you to post multiple job listings without any constraints. Imagine the possibilities when cost is no longer a barrier to finding the ideal candidates for your company.
So, without further ado, we present to you this latest and remarkable website. It stands as a beacon of hope for job seekers and a boon for employers, fostering connections and bridging the gap between talent and opportunity. Best of all, it's entirely free to use! Employers can freely post as many job openings as they desire, providing unparalleled flexibility and access to a diverse talent pool.
In a world where finding the right job or the perfect employee is often a complex and costly endeavor, this platform emerges as a beacon of simplicity and affordability. Whether you're a job seeker aspiring to work in Japan or an employer seeking top-tier talent, this website offers a seamless, cost-free experience, ensuring that your journey towards finding the ideal job or hiring exceptional individuals is not only efficient but also budget-friendly. Don't miss out on this incredible opportunity—it's time to take the next step in your professional journey without breaking the bank!
Whats talllk?
 Introducing talllk, your ultimate destination for hassle-free job postings and seamless networking! With our user-friendly platform, you can now post jobs for free, connect with potential candidates, and even chat with other users to expand your professional network.
The best part? Registration is a breeze, taking only about 3 minutes of your time. Dive into our vibrant community, where you can ask questions about anything related to jobs and share valuable insights. Plus, we value your experiences, allowing you to leave reviews of employers and contribute to building a trustworthy job environment.
What sets us apart is our commitment to supporting startups and SMEs. We understand the unique challenges faced by small businesses, which is why we offer the most cost-effective and fastest way to hire talented individuals. Whether you're an employer looking to fill positions or a job seeker searching for the perfect opportunity, talllk is your go-to platform. Join us today and experience a revolutionary approach to job hunting and recruitment, where simplicity meets efficiency!
In sum:
Free Job Postings: Post jobs for free and reach a wide audience of potential candidates.
Interactive Community: Engage in real-time chats with other users and expand your professional network.
Swift Registration: Sign up in just 3 minutes or less, making the process quick and hassle-free.
Expert Advice: Ask questions about anything job-related within our supportive community and gain valuable insights.
Transparent Reviews: Share your experiences by leaving reviews of employers, fostering a trustworthy job environment.
Ideal for Startups and SMEs: Tailored for startups and small businesses, offering the most affordable and speedy way to hire skilled professionals.
You can try from this talllk link. It is free!
This platform is so suitable for the startups and SMEs which needs a cheapest and fastest way to hire people.
Join talllk today and experience a revolutionary approach to job hunting and recruitment! Simplify your job search or find the right talent for your business with ease and efficiency.