DMM TV launched on 1st Dec for 550JPY per month with ca 4600 titles of animation
DMM TV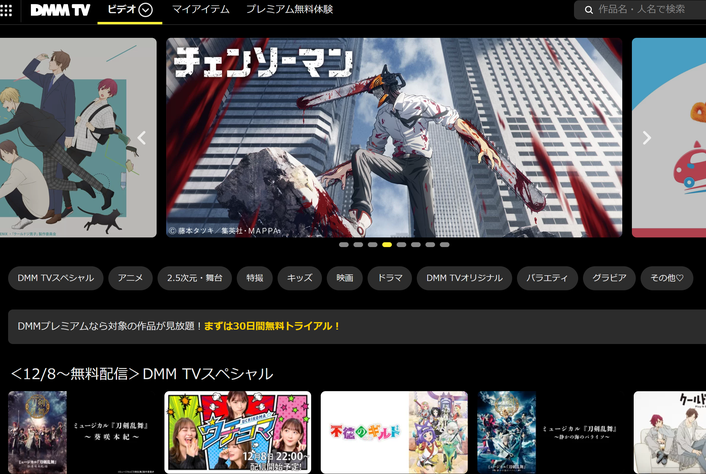 DMM - originally an adult video seller which made fortune from the business and diversified its business scope. Now you see DMM run a digital art venue such as DMM teamLab in Odaiba, Tokyo. 
The company starts its streaming site (not adult!).
It costs 550JPY per month and you can watch around 4600 title of animation titles.
You can register from the official website.