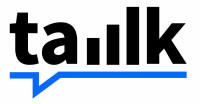 How to Find a Job in Japan for FREE? How to Hire people in Japan for FREE?
How to scout people for free?
How to Find a Job in Japan for FREE? How to Hire people in Japan for FREE?
We write many articles about life in Japan. And we get many inquiries from outside Japan about how to get a job in Japan. Please note that we are not a recruitment company so we can not give you any job. 
But we found a great website where 
1) if you are a job seeker, you can post your CV and apply for free
and
2) if you are an employer in/outside Japan, you can post job for free and try to find people in Japan and hire them directly for free.
If you are an employer operating in Japan, this is not a new story for you that you spent so much to find people and in the end you lost the person and you need to spend even more to find another person.
Here is the latest and great website. It is free to use for the job seekers and employers. 
Company can put as many job posting as they want for free!  It is called talllk!
why talllk?
Finding skilled workers, especially in specialized fields like IT, and physical labor workers in Japan can be a daunting challenge for employers. The demand for proficient IT professionals, adept in the latest technologies, often outstrips the available talent pool, making recruitment a meticulous task. Likewise, sourcing qualified physical labor workers, who are crucial for various industries, requires thorough screening and effort.
In the intricate realm of IT, where innovation drives progress, employers seek individuals with not only technical expertise but also creativity and problem-solving skills. The fast-paced nature of technology necessitates constant upskilling, adding an additional layer of complexity to the hiring process. Employers must meticulously assess candidates for their adaptability, passion for learning, and ability to thrive in a dynamic work environment.
On the other hand, recruiting physical labor workers demands a keen understanding of specific skill sets, ranging from construction and manufacturing to manual trades. Identifying candidates with the right experience, strong work ethic, and a focus on safety is crucial. Moreover, ensuring a seamless integration of these workers into the existing team and workplace culture is vital for fostering a productive environment.
In response to these challenges, talllk emerge as invaluable resources. By providing a user-friendly interface, extensive candidate profiles, and transparent reviews, they streamline the hiring process. Employers can meticulously search for candidates based on their specific requirements, ensuring a match that goes beyond mere qualifications, incorporating the essence of cultural fit and professional synergy.
In essence, the difficulty faced by employers in finding IT and physical labor workers in Japan underscores the need for innovative solutions. With talllk, the intricate task of recruitment transforms into a strategic partnership, bridging the gap between employers and the skilled workforce, ultimately shaping a more efficient and harmonious workplace landscape.
Whats talllk?
You can post jobs for free
You can chat with other users
Registration only takes 3 mins or so
You can ask in the community about anything about job
You can put reviews of employers
This platform is so suitable for the startups and SMEs which needs a cheapest and fastest way to hire people.