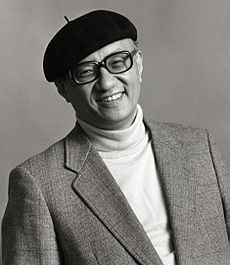 3rd of November ( 1928) is Osamu Tezuka's birthday.
I always loved the Tezuka's cartoon. It is not common to see a manga creator who made as many mangas as he did. Most of his works are published. My famous works are Astro Boy, Kimba the White Lion, Phoenix, Black Jack.
Kimba the White Lion is said to be an original idea on which Disney's Lion King was based.
Among his major works I like Blackjack though, my most favorites are not his major work. His unknown works such A Clockwork Apple, Dotsuitare (meaning "punch (him)!" in English unfinished), Ayako etc. are good to read.
Today the major news papers published that we found his new work. A Jr. high school class mate of Tezuka kept an old manga of his for over 60 years. This was brought to a second hand book shop in Tokyo this spring and Tezuka Productions company found it. This work is a 19 page manga presumably from Tezuka's teenage time.
For more interesting news, please click here!