Otomo Katsuyuki short listed for Best Animated Short Film at the 85th Academy Awards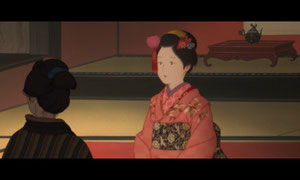 Otomo Katsuyuki short listed for Best Animated Short Film at the 85th Academy Awards
Otomo Katsuyuki's new short film " Hinoyojin( 火要鎮/Combustible in English)" nominated and short listed for Best Animated Short Film at the 85th Academy Awards.
Comustible is a 12 minute love story based on the historical big fire in Edo period.
The winner will be announced on 10th of January, 2013.
56 works nominated and 10 short listed this time. Other short listed fimes include Adam and Dog by Minkyu Lee, Dripped by Léo Verrier, Paperman by John Kahrs
Last year's winner was The Fantastic Flying Books of Mr. Morris Lessmore directed by William Joyce and Brandon Oldenburg.