Teddy Bear Kumamon by Steiff and other Japan only Steiff
Steiff Kumamon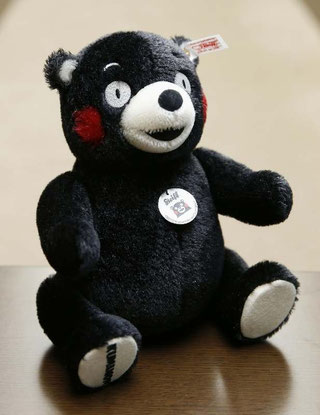 Real Kumamon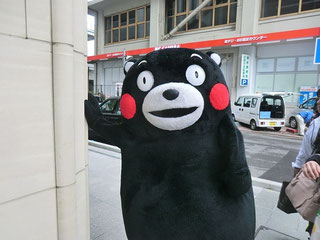 How to Get them?
Step into the enchanting world of Steiff Retail GmbH, where timeless plush toys, like the iconic teddy bear, come to life. Founded in 1880, this delightful company traces its origins back to the entrepreneurial spirit of Margarete Steiff, who embarked on her journey in 1877. In 1880, she established the company, crafting whimsical toy elephants inspired by a magazine design. To her delight, these creations, initially sold as cushions to friends, quickly captured the hearts of children, sparking a creative flame that led to a plethora of designs.
Today, nestled in the picturesque town of Giengen an der Brenz in southern Germany, Steiff Retail GmbH thrives with a dedicated workforce of over 1300 employees. Yet, their story takes a delightful twist in the Land of the Rising Sun. Enter the enchanting realm of Kumamon, a lovable character hailing from Japan's Kumamoto prefecture. This cuddly character, conceived as a regional mascot, gained meteoric popularity after the advent of the Kyushu bullet train. Kumamon, officially known as 'くまモン,' embodies the spirit of Kumamoto, earning nationwide acclaim and becoming the top choice in a prestigious mascot contest held in 2011.
One of the crown jewels in Steiff Japan's collection is the limited edition Kumamon Teddy Bear. With its endearing face, slightly slimmer than the traditional Kumamon, this exclusive creation captured the hearts of enthusiasts. The frenzy to own a piece of this adorable magic reached its peak during the reservation period that commenced on May 12, 2013, at the stroke of midnight (Japan Standard Time). Priced at 29,400 JPY, only a meager 1,500 bears were made available, making each one a cherished treasure.
As the reservations came to a close, these coveted Kumamon Teddy Bears became prized possessions, circulating on the market at prices reflecting their scarcity and desirability. Alongside the delightful Kumamon, Steiff Japan's exclusive lineup boasts an array of enchanting plush toys, from iconic figures like Godzilla to beloved characters like Totoro.
Embracing these additional facts about kimono not only deepens our understanding of this exquisite garment but also enhances our appreciation for the cultural intricacies that make it a cherished symbol of Japanese heritage.
Kumamon Steiff
Other Japan Original Steiff
Steiff also released many Japan original items like Totoro and Godzilla as below:
Godzilla SteifF
Totoro STEIFF
Rirakkuma STEIFF
Doraemon STEIFF
More Kumamon Goods
If you are a Kumamon fan, there are cool Kumamon goods as below:
We have one of these. You place a coin on the box and the cute animal comes out of the box and take the money into the piggy bank. We did not know the one with Kumamon exists.
Important to have it in the winter. You put a hot water and Kumamon will keep you warm.
This guitar is a special piece from Fernbandes. It is made one by one based on order. It is a piece of art. 
Disclaimer: These shops above are just examples we happen to find online in Japan. The price and terms are all as of the time of the article, all subject to changes from time to time including the availability of the goods. We do not support any of these. Onegai Kaeru shall not take any responsibility regarding any issue with these shops.