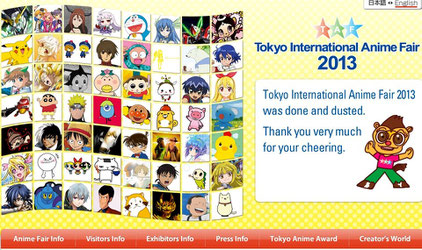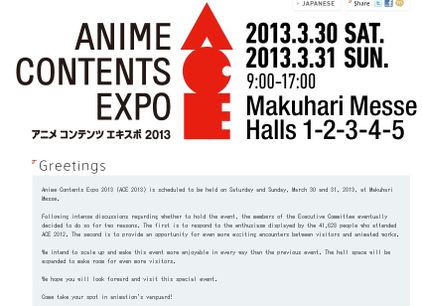 A new animation event " AnimeJapan 2014" announced!
Interested in Anime or manga? If you are in March in Japan, there is a great exhibition. It is called AnimeJapan. Its 2018 was a good success! With 152,331 attendees. It will be held in 2019 March.  (UPDATED in 2018 )
Two iconic events of Japanese animation, Tokyo International Anime Fair (TAF) and Anime Contents Expo, will be merged into one new event for the next year.
The new event is called AnimeJapan 2014
The date: 22nd and 23rd March, 2014
Venue: Tokyo Big Sight 
Expected attendee: 100,000
Because of this new event, TAF 2014 (originally planned 19-22 March, 2014) will NOT take place.
For similar news, please click here!
Onegai Kaeru bring happiness to the world with its shopping support service and original super cute items!
Interested in animation industry in Japan?