How to Get Ikeshima Island and Where to Stay: Forgotten Coal Mine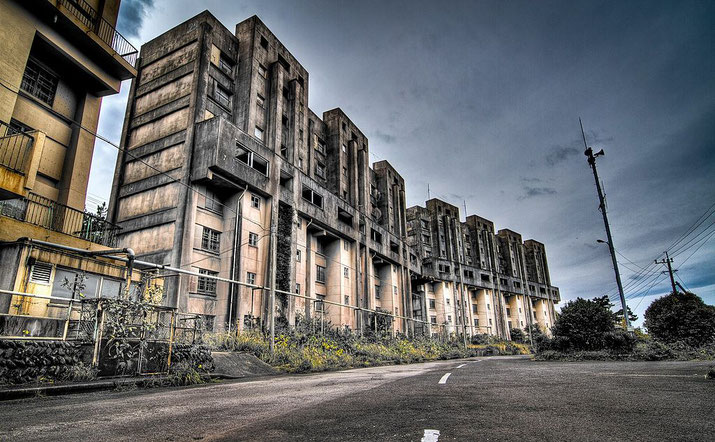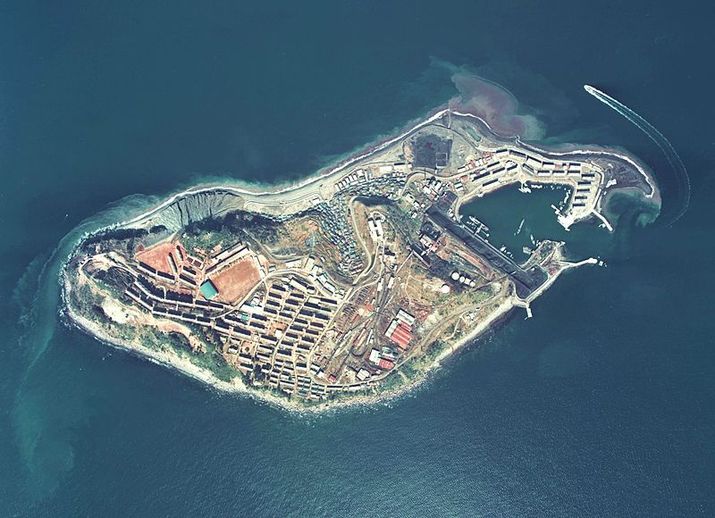 What is Ikeshima Island
As to the tour on the island
If wanting to join the local tour for the coal mine, you need to book it from this website( in Japanese) at latest 3 days in advance.  
High school student or older 2680JPY Primary school and Jr High school student 1340JPY
( younger than primary school students(5 years old or younger) are not allowed)
Need to wear sneakers (no sandal or high heels). 
There are several tours including island tour. For more details, please ask the tour organizer from this mail form or Tel: +81 95-811-0369
How to get Ikeshima Island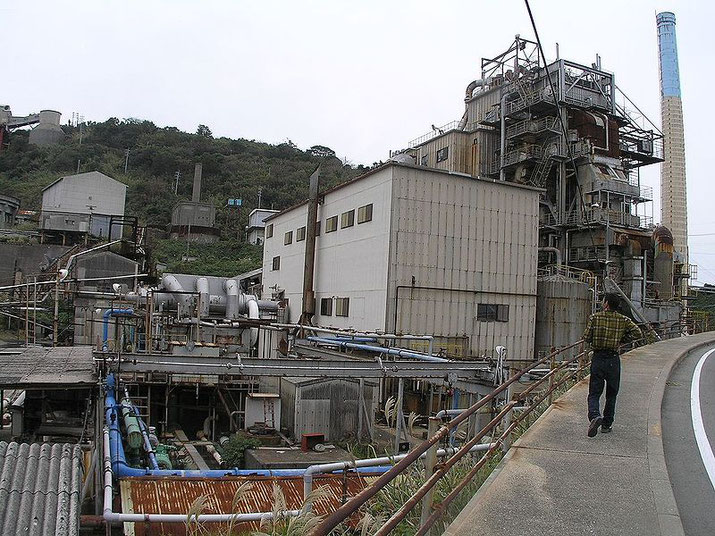 If coming from Tokyo, better stay in Sasebo 1-2 days before you leave for the island.
From Tokyo, 1) you fly from Haneda airport to Nagasaki airport.  It is around 6 hours to get Sasebo port( which is 5 mins by taxi from JR Sasebo station ) or 2) you take bullet train and change in Hakata to a local express to Sasebo. It is around 8 hours.
By air or ground, you need to book around 7 hours before you reach the port to get to the island.
Take a ferry from Oseto port (大瀬戸港)
frequency is good. Ferry which can carry cars. Stable way of travelling.
7 times a day starting at 06:40AM from Konoura port. The last ferry is 18:40 departing Ikeshima port. 440JPY for adult and 220JPY for child 30 min trip in total
( Except for High speed ship 590JPY for adult (300JPY for child) 10 min trip
Take a high speed ship from Sasebo port (佐世保港)
Sasebo port is a big port and easy to get. The ship goes only 2 times a day 07:22AM from Sasebo port and the last one is at 16:09 departing Ikeshima port. 1910JPY for adult ( 960JPY for child) around 1 hour trip 
Take a boat from Konoura port (神浦港)
It is a boat. Sometimes to be cancelled due to the weather. 7 times a day starting at 06:45AM from Konoura port. The last boat is 17:35 departing Ikeshima port. 350JPY for adult and 150JPY for child 15 min trip in total
( Except for Ferry 410JPY for adult (210JPY for child) 27 min trip and High speed ship 560JPY for adult (290JPY for child) 10min trip
Note: Ship leaves on time. It does not wait for you if you are even several second late! Be on time!
Where to Stay on Ikeshima
There is only one place to stay over night on the island. If you want to spend a night on the island, choose this one. 
Name: Ikeshima Chuo Kaikan ( 池島中央会館 )
How to book: Book by phone +81 959-26-2030 (08:00AM-21:00)
Note: No food provided. There are several types of rooms from two single rooms till the big room for 8-15 people. It is possible to stay with no booking if the room is available on your visit ( But recommend to book in advance!)
More hotels in Sasebo city