How to Book Maiko Dance in Kyoto and How to get there
Maiko Geisha dance events in Kyoto
Miyako no Nigiwai Special event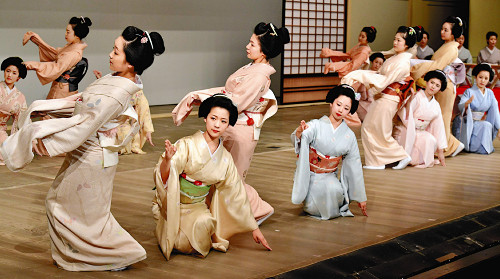 Maiko performace taking place on 25 and 26 JUNE, 2016 IN Kyoto, which is collaboration event of Maikos from 5 main districts in Kyoto. It is called " Miyako no Nigiwai ". It is quite popular event thus not easy to book but we also introduce several other Maiko Geiko dance events popular in Kyoto and how to book them.
As to Miyako no Nigiwai ("都の賑い" in Japanese), 20 Maiko carried the first practice for this event on 2nd of June. 
The event boasts as many as 80 Maiko and Geiko on stage dancing and playing Japanese traditional musics based on the seasonal flower.
It is 23rd time since its establishment.
If you attended the event in the previous years, please be careful not to go to a wrong place. The usual venue, Minami-za theatre, is under renovation. So this year the event takes place at Kobu Kaburen-jo.
You can book from this website. We learnt from the organizer that the seat is almost sold out (sorry, all in Japanese). 
Date: 25 and 26 June, 2016
Price: 5000JPY seat and 11000JPY seat
Time: 11:00am and 14:30
Location: Kobu Kaburen-jo theatre 
( address: 570-2 Gionmachiminamigawa Higashiyama-ku, Kyoto 605-0074, Japan ). Not far from Shijo bridge. [Map at the end of this page]
Contact: +81 75 561 3901
Even if you could not get this special event ticket, there are several other Maiko and Geisha dance event as Miyao Odori and Kyo Orodi etc. as below.
Miyako Odori Dance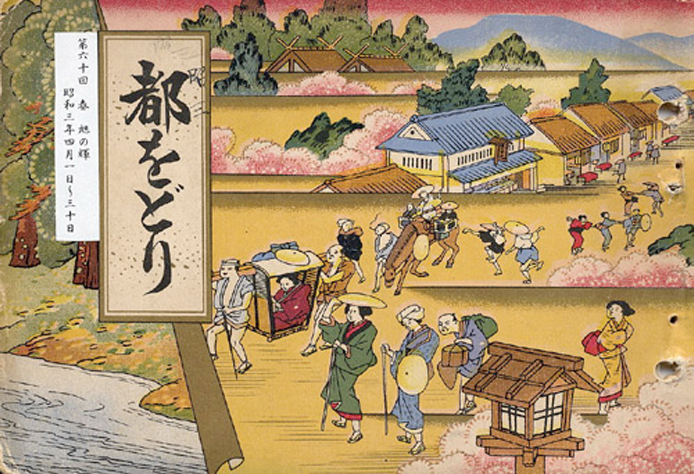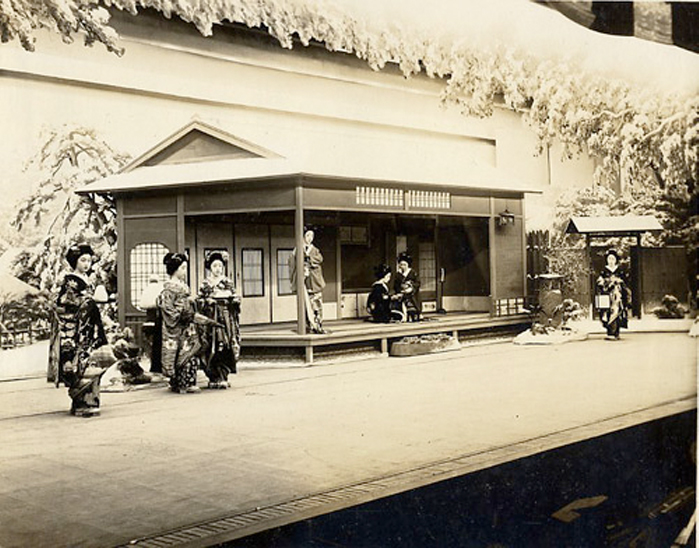 Location For Miyako Odori and Miyako no Nigiwai
Kyo Odori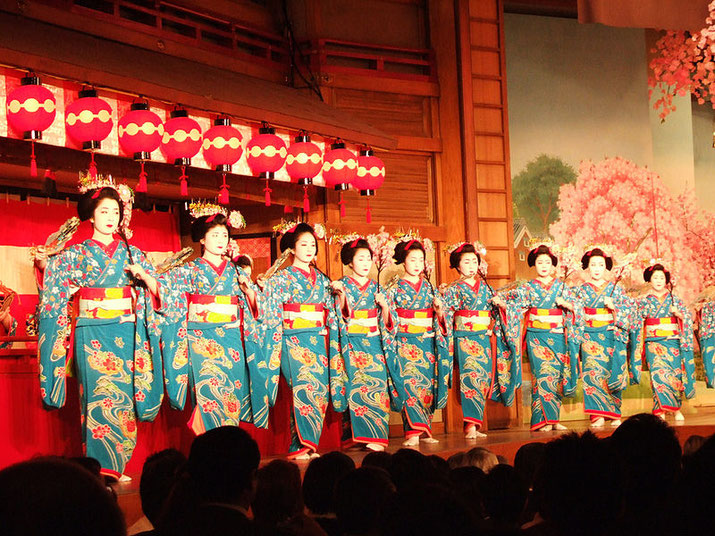 Kyo Odori Maiko dance event
The great Maiko Geiko dance taking place at Miyagawa Kaburen jo in Shijo
Time: Certain period of Every April
e.g. in 2016 2nd - 17th of April
How to book Kyo Odori
There are three ways
1) Call up
Tel. + 81 75-708-2306
The contact window open only during certain time in March
e.g. in 2016 10th-19th of March
10:00AM-16:00 Japan time on weekday
10:00AM-12:00 (lunch time) Japan time on Sat
You need bank transfer
You will receive the ticket by post
2) Fax
Fax. + 81 75-531-1226
The contact window open only during certain time in Feb and March
e.g. in 2016 16th of Feb -19th of March
3) Through travel agencies
Just talk to Japanese travel agencies like JTB, KNT, HIS
Location For Kyo Odori
More articles for you to enjoy:
Want to know more places for the great photos in Japan? For example, Toshima island with so many flowers. Please check this out!
Have you heard of "Shark islands" and want to know how to get there, please click here!
Onegai Kaeru wants you to enjoy Japan trip.
If you are looking for more traveler"s info and can not find one, please let us know. We will try to help you with Japan Traveler Help Service (we work on hourly charge to arrange, book, find info you need). Feel free to contact us!
Onegai Kaeru, a group of passionate travelers, bring happiness to the world with its shopping support service and original super cute items!
Source: Miyako Odori official page, Yomiuri News, Sankei News
Disclaimer: Even though we try to make the info as updated and accurate but the accuracy of the information herein is not guaranteed by us. If you have any uncertainty, please contact the information source.