Where Can you meet Maiko in Kyoto? Go to Maiko TheateR
For example, Ichiriki is one of famous Ochayas in Kyoto. Address: 569 Gionmachi Minamigawa, Higashiyama-ku, Kyōto-shi, Kyōto-fu 605-0074  Source: wikipedia
Onegai Kaeru team used to live in Kyoto. Frequently asked by our readers where they can see Maiko and Geisha often in the old city, we usually recommend some streets like Hanami-Koji and Miyagawacho-Dori.
There are Maiko dance events in Kyoto like Miyako odori which are often too popular to book. If you go to see a Maiko and Geisha in a traditional way, you go to a Ochaya and play with Maiko. "お茶屋/Ochaya" is the name of house Maiko and Geisha belongs to and where they entertain the customers/guests (Ochaya means "tea house" in Japanese). There are many Ochaya in Pontocho area and Gion area.  You need to be introduced by some existing customer(s) of Ochaya  except for some Ochaya which open up for the customers with no introduction.
There are five Ochaya areas in Kyoto such as Kobu. Around 153 Ochayas in total, around 200 Geisha and around 85 Maiko ( 2009 ).
The cost depends on how many Maiko to come and how many of guest(s), what to eat/drink but usually to our knowledge, you should be ready to spend about 1000 USD. There are several complicating systems regarding Ochaya. 
<< Check out the full list of major Maiko/Geiko dance events in Kyoto, how to get there, how much to pay, how to book!  >>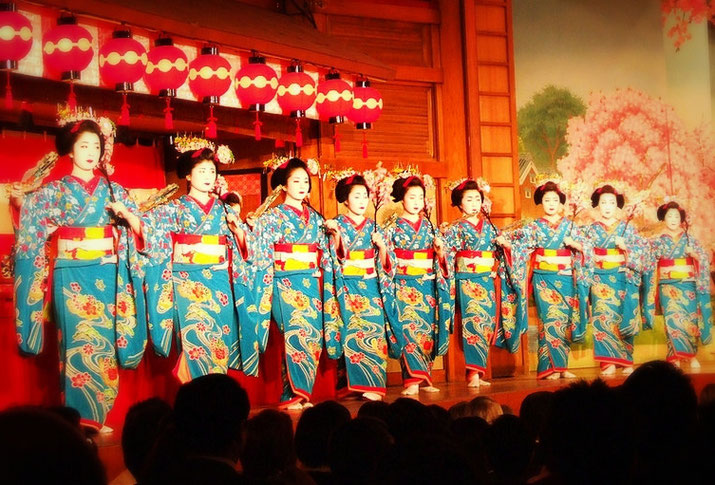 Also, depending on season, Kyoto offers some Maiko dance events like Kyo Odori, Miyako Odori etc. The reservation is a headache with many people rush to book it (we help you book if needed but with no guarantee to get the ticket).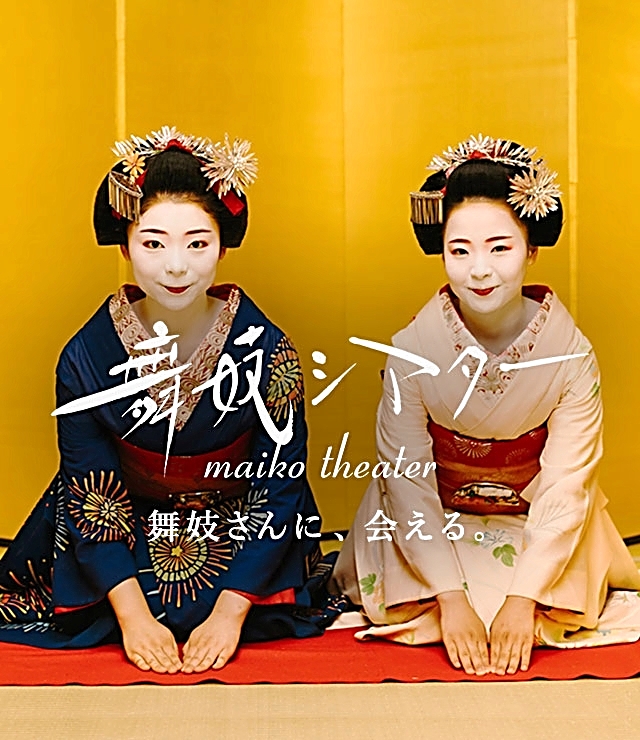 Yesterday we learnt there is a new type of place where you can see Maiko dance (but you need to pay though...).
One Maiko House opens a place where you can meet Maiko and see their dance shows. 
It is called " Maiko theatre (舞妓シアター)" near Keihan Kiyomizu Gojo station.
It has an accommodation section built based on the old Kyoto house. 26000JPY (250USD) per night.
To see their show, you need to book one day in advance. You can buy a ticket on the day but, in that case, you will have no Bento box.
There are four courses to choose. Source: Maiko theater's official website
There are four courses at Maiko Theater: 
1. Warishinobu course
Time slot: 12:00~13:30 (Basically open every day)
Price: 8800 JPY adult, 3800JPY kid
Maiko dance
Bento lunch, tea
Photo shooting
Gift ( handcachif(tenugui))
2. Ofuku course
Time slot: 14:00~15:30 and 16:00~17:30 (from the first Sat till the third Sat in April is closed due to Kyo Odori festival)
Price: 6800JPY adult, 2000JPY kid
Maiko dance
Bento sweets, match tea made by Maiko
Photo shooting
Gift ( handcachif(tenugui))
3. Katsuyama course
Time slot: 18:00~20:00 (closed on Sunday)
Price: 13000 JPY adult, 4800JPY kid
NOTE: Only takes place there are more than 5 guests
Maiko dance
Bento dinner, tea or beer
Photo shooting
Gift ( handcachif(tenugui))
4. Yakko course
Time slot: 20:30~22:30 (closed on Sunday)
Price: 12000JPY (only adult)
Maiko dance
Dinner and nibble
All-you-can drink ( shochu, wine, whiskey and sake [NOTE: beer is extra])
Photo shooting
Gift ( handcachif (tenugui))
NOTE: You are not allowed to take photo/video while Maiko performing. (the rule many foreigners find strange.)