Unique Hotels in Nagasaki and Tokyo area. Robot Hotel (real name: Henna Hotel)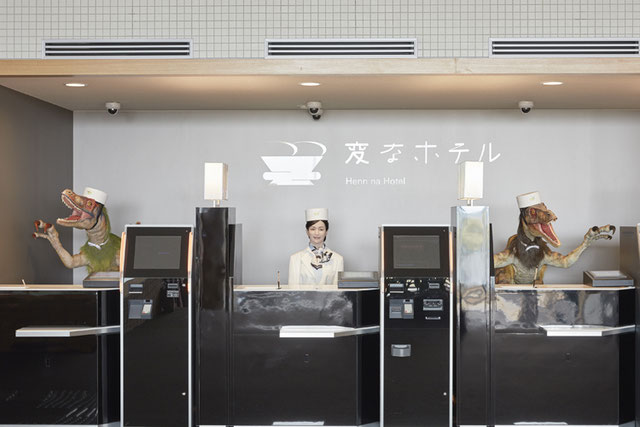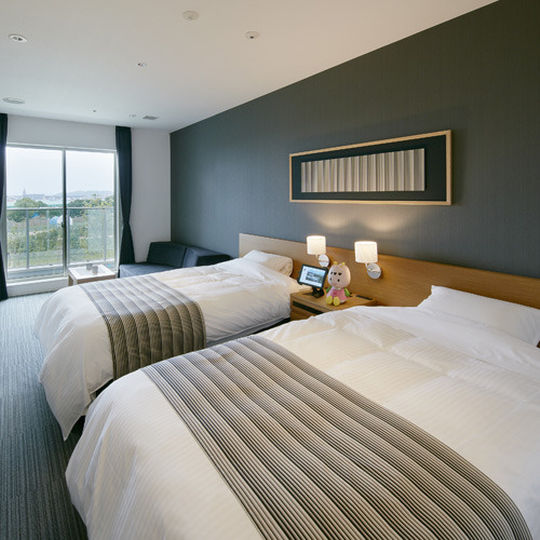 Unique Hotels in Nagasaki and Tokyo area. Robot Hotel (real name: Henna Hotel)
We introduced Mongolia theme hotel in Tochigi and Night train hotel in Tokyo, and got quite good feedback. So we decided to introduce a bit more for you to see something interesting during your trip to Japan.
When you travel to Japan, you may think of something futuristic about the country. How about staying at a robot hotel? It is basically "managed by" robots in Japan.
Name: Henna Hotel ( meaning "strange" hotel in Japanese)
Click below to book Henna Hotel (Robot hotel), Nagasaki!
Cost: around 100 USD with breakfast (depending on how many people to stay in one room, with or without breakfast, low season and high season)
Address: 6-5 Huis Ten Bosch Machi, Sasebo-shi, Nagasaki-ken. It is in the Netherlands concept theme park, Huis Ten Bosch where you see real looking Dutch buildings opened in 1991. ( There is a similar one in Chiba called German Village Chiba. If you are from Europe, you better check these places out for your information !?  :) )
How to get there: 
Get a flight from Haneda to Nagasaki airport and take a bus to Omura station. Then take a JR Seaside liner and get off at JR Huis Ten Bosch station. The total travel time from Tokyo area is around 7 hours
Source: the hotel's official website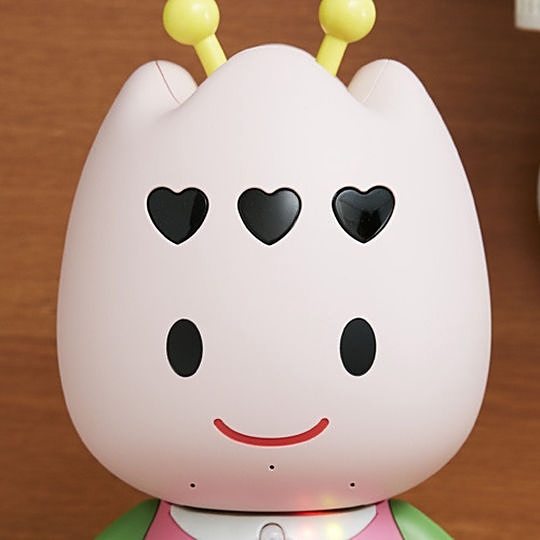 Robot hotel in Tokyo area
Nagasaki is not the easiest place to get from Tokyo. If you are only planning to stay in Tokyo area, the new robot hotel opens on 15th of March, 2017.
Address: 5 Chome-3 Fujimi, Urayasu-shi, Chiba-ken (on the other side of Tokyo Disney Land) It is around 1 hour from Tokyo station.
Click below to book Henna Hotel (Robot hotel) in Maihama, Chiba ( Tokyo area)!
Not as robotic as you expect
As a precaution, we need to share some experiences about the hotel (so that you will not get disappointed):
There will be many human staff (of course!).
You may like the face recognition key to open the lock of your room (something we have not seen in other hotel).
The reception robots do not check in for you. You need to do the check in by yourself on a touch screen in front of the reception robot.
Room robots (Turi) do not know many words and can not really communicate with you well. Sometimes it speaks automatically and annoying so some people pull the plug of the robot to shut it up.
your bed cover/sheets will not be changed after the first night...as the hotel focused on the simplicity... some may find it not so good.
Any experience from your side?