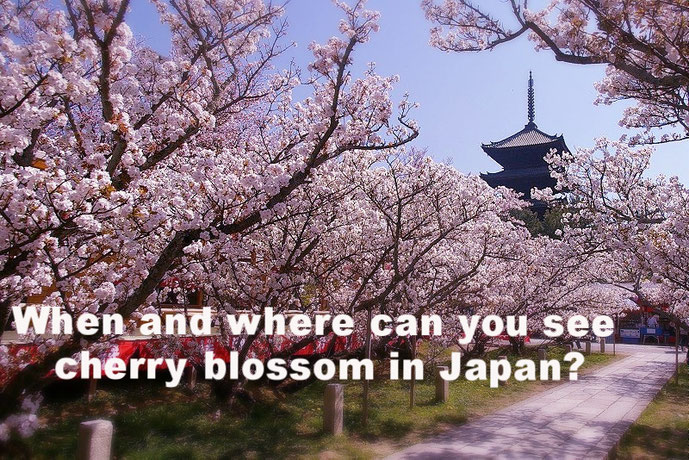 Hirosaki Castle in Aomori
 When and where Cheery blossom full on in Japan in 2018 (we will update from time to time. If you read this in 2019, the prediction can be wrong)? 
Here is the prediction from the Japanese government. The "cherry blossom line (sakura zensen/桜前線)" will come from the south to the north usually in March and April.
If you want to see the beautiful cherry blossom in Japan in your destination, check out this carefully.
There is the big list of cherry blossom locations in Japan later on. Do you miss it!!
Are you in Japan and you already saw the cherry flowers? Tell us where and how it was. If you take a photo of your hanami or cherry blossom of anywhere on the earth, you can send it to us and we share it with the world.
As of 17th of March, 2018 the government confirmed that cherry (Somei yoshino cherry type) is blooming. The earliest since 1953. Onegai kaeru team in Tokyo spotted several cherry trees bloomed.
Where can you see Sakura in Japan this year?
| | |
| --- | --- |
| Location (City) from the south to the north | When to see Flowers (prediction) |
| Kumamoto | 20 March |
| Fukuoka | 18 March |
| Hiroshima | 20 March |
| Matsuyama | 21 March |
| Osaka | 22 March |
| Kyoto | 22 March |
| Nagoya (Aichi) | 19 March |
| Kofu (Yamanashi) | 21 March |
| Nagano | 7 April |
| Tokyo | 17 March (confirmed on 17 March, 2018) |
| Sendai (Miyagi) | 4 April |
|  Akita |  17 April |
| Aomori | 21 April |
| Sapporo (Hokkaido) | 1 May |

OHanami CULTURE in Japan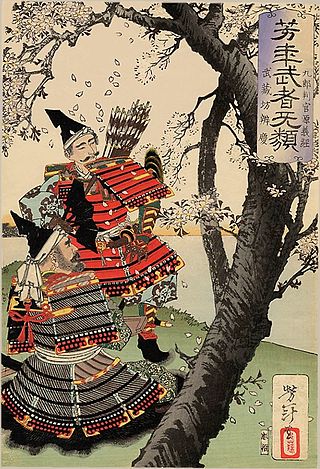 "Ohanami or hanami" means by a word "looking  flowers" in Japanese. It means a party under or near the cherry blossoms which many people in Japan do in spring.
In the ancient Japan, "flower" meant plum "Ume" which blooms usually before cherry. Later on, it became "sakura/cherry" and now cherry flowers are symbols used in many parts of Japan society.
People go out to some park where the cherry trees blooming and put some picnic sheet with some snack, drinks (alcohol !). 
Please do NOT
1) break and take away the tree branches
2) litter
3) have a party where not authorized/allowed (if you see no sign, it means "not allowed" !)
4) drink too much (just dangerous, haha)
Where to go for Hanami paaaarty?
CHERRY BLOSSOM SPOTS IN/NEAR Hokkaido
Goryokaku park
Matsumae park
Noboribetsu sakura street
CHERRY BLOSSOM SPOTS in/NEAR Tokyo
Meguro river
Koishikawa koraku-en
Komaba park
Sotobori park
Yoyogi park
Shiba park and Zojo-ji temple
Aoyama graveyard
Chidorigafuchi
Hibiya park
Kitanomaru park
Omiya park
Iwatsukijoshi park
Gongendo tsusumi
Angyomitsuzoin
Musashi kyuryou shinrin park
Hitsujiyama park
Kumagaya sakura tsutsumi
Motoarakawa (near the river)
Cherry blossom spots in/near Osaka, Kyoto etc.
Osaka castle park
Osaka Zoheikyoku street
Banpaku park
philosopher's road
CHERRY BLOSSOM SPOTS IN/NEAR Fukuoka
Sugi no baba
Amagi Park
More articles for you to enjoy:
What is Kimono? The brief introduction to Kimono in Japan. 
Where to buy Kimono? For gift, Kimono can be one good idea as it can be worn like a traditional way and also as jacket or so like a modern way.
How to wash Kimono? Now easy to wash Kimono by yourself. We have a cleaning facility in Japan to help you with Kimono washing.
Where to rent Kimono? We offer kimono rental suited for your party, wedding or so.  
Have you heard of "Cat islands" and want to know how to get there, please check here!
Looking for a beautiful Japanese inn with private bath during your trip to Japan? Here is the list!
Onegai Kaeru wants you to enjoy Japan trip.
If you are looking for more traveler"s info and can not find one, please let us know. We will try to help you with Japan Traveler Help Service (we work on hourly charge to arrange, book, find info you need). Feel free to contact us!
Want to know more places for the great photos in Japan? For example, Toshima island with so many flowers. Please check this out!
Do you know an island with over 2000 years old tree in Japan? Please check this out!
Onegai Kaeru, a group of passionate travelers, bring happiness to the world with its shopping support service and original super cute items!
Source: Wikipedia, Japan government weather website
Disclaimer: Even though we try to make the info as updated and accurate but the accuracy of the information herein is not guaranteed by us. If you have any uncertainty, please contact the information source. These shops are the ones we find online at random for your reference purpose. There is no guarantee whatsoever about the authenticity of the shops and items of any sort.