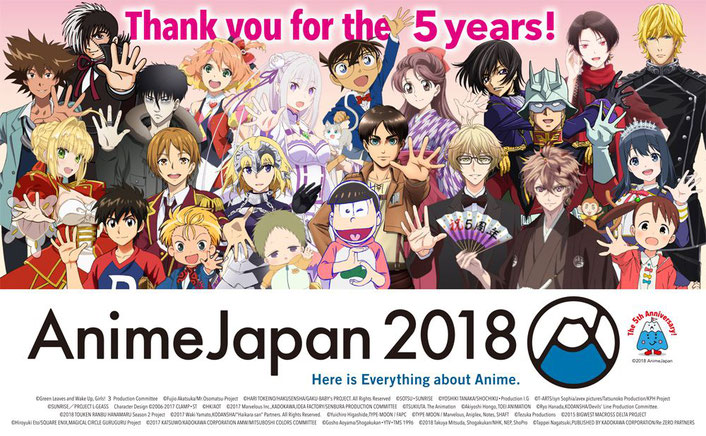 Venue: Tokyo Big Sight
You can take Rinkaisen line 臨海線 from Shinjuku to "Kokusai Tenjijo 国際展示場" or take  Yurikamome line ゆりかもめ  from Shiodome, Shinbashi area to " Kokusai Tenjijo Seimon station 国際展示場正門 (Long!)".
It is 6-10min walk from that station to the Big Sight. Not the biggest expo site in the world yet quite big place to walk around.
If you are late to get out, many restaurants are closed near the station. In that case, just get to the center of Tokyo and eat.
Interested in animation industry in Japan?
More articles for you to enjoy: 
It is called Kimono Rocket, a website dedicated to Japan culture all around the world!
If you want to buy cosplay items online, we have the list of shops here!
Important information list on Japan trip! Find out now!
Have you heard of "Rabbit islands" and want to know how to get there, please click here!
Looking for a beautiful Japanese inn with private bath during your trip to Japan? Here is the list!
Hungry in Japan? Find the unbelievably big and cheap food from our "where can we get full" list!
Onegai Kaeru wants you to enjoy Japan trip.
If you are looking for more traveler"s info and can not find one, please let us know. We will try to help you with Japan Traveler Help Service (we work on hourly charge to arrange, book, find info you need). Feel free to contact us!
Want to know more places for the great photos in Japan? For example, Toshima island with so many flowers. Please check this out!
Do you know an island with over 2000 years old tree in Japan? Please check this out!
Onegai Kaeru, a group of passionate travelers, bring happiness to the world with its shopping support service and original super cute items!
Disclaimer: Even though we try to make the info as updated and accurate but the accuracy of the information herein is not guaranteed by us. If you have any uncertainty, please contact the information source.