How to Get Chichijima / Hahajima islands, where to stay?
Ogasawara islands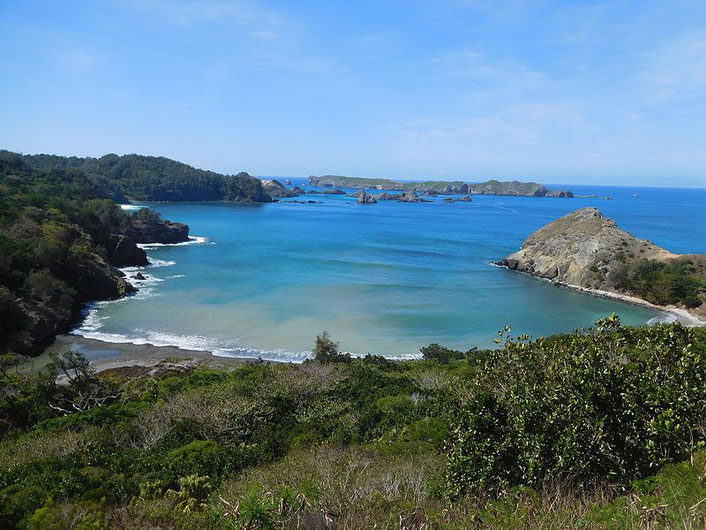 Chichijima ("father" island)
Chichi-jima ("father" island) is the second biggest island in Ogaswara islands (the biggest is Iojima (Io-to) island).
Around 2140 people live (2018 data)
The island history goes back to 1830 when Nathaniel Savory and several Hawaiian immigrated to the island.  In 1876 the island became part of Japan.
How to get Chichijima island?
Only Ship to get the island
There is no airport on Chichijima island.
There are two ships Ogasawara-maru and Kyosho-maru
Ogasawara-maru
1. You take a ship called Ogasawara-maru from Tokyo Takeshiba port. 
It is around 24 hour trip.
You leave Takeshiba port around 11:00AM and you arrive Chichijima island around 11:00AM.
26990JPY per one way (the second class Japanese type room to share)
The deluxe room is 80390JPY per one way. Due to the gas price, the price may go up in the range of 1170JPY to 3470JPY)
Check out the time table (you can expect 1-2 departures per month)
Takeshiba sanbashi port
This is where all begins!
Kyosho-maru
 You take a ship called Kyosho-maru from Tokyo Tsukishima port. 
It is around 48 hour trip.
The time table is random so you need to check on the company's website.
It is usually around 4000JPY cheaper than Ogasawara-maru. You share the room of 9 people. The best thing is that you also get 3 meals!!
When the room is full, you can not take this.
You call 03-3533-2671 and book.
What to be careful?
Rainy Season
Rainy season from May - June
Sun
The island gets a strong sun. You need a proper protection not to get sun burn.
Snake
Unlike Okinawa area, there is no poisonous snake on Chichijima island.
ATM
There are 3 ATMs to withdraw cash.  These are JA Tokyo Shinren, Shichi To Shinyo Kumiai and Japan post office.
Internet
Ogasawara Joho Center open 14:00-18:30 except for Sat and Sun. 300JPY per hour to use.
Hotels, guest houses have their internet
Where to stay on Chichijima?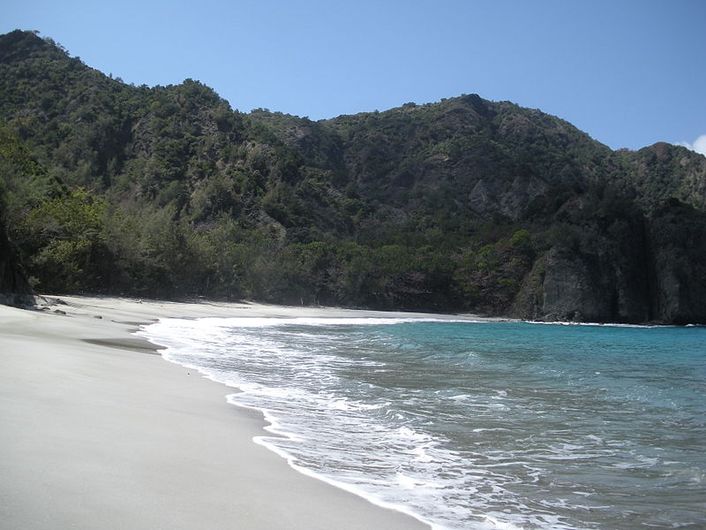 There are several guesthouses.
Cost is 3950JPY per night with no breakfast.
Here are some examples:
Tetsuya
Source: official website
Tel: +81 4998-2-7725
Near the Kominato Kaigan
5 rooms
Shanti Bungalow
Ishi P'
Islander Cafe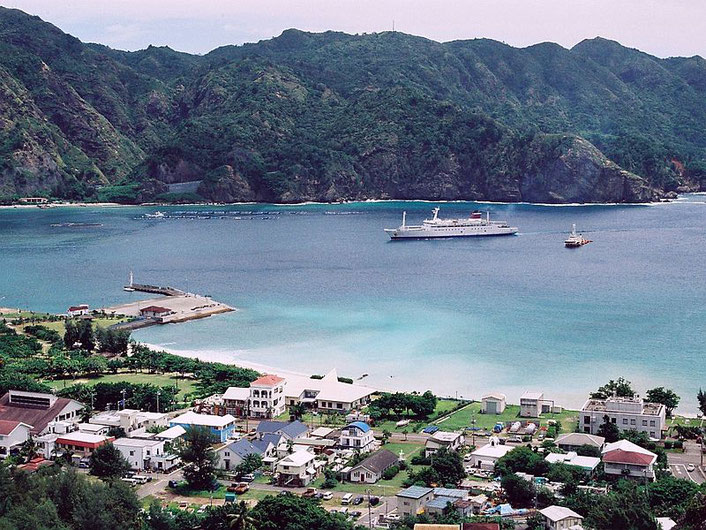 How to get Hahajima island
Ship to Hahajima island
You need to take a ship to Hahajima island from Chichijima.
The ship is called Hahajima maru.
The ship departs 1 hour after you arrive at Chichijima.
You can buy the ticket at Hahajima maru waiting room (No credit card (of course!))
The cost is 4230JPY per one way
The duration is around 2 hours
Your budget For this trip
How much should you bring to this trip?
For example, for the 3 day trip, if you bring around 100,000JPY (1000USD) cash to cover your transportation, accommodation and food, you may feel okay to go around.
Where to eat?
Several places to eat and drink!
Shima-sushi
Sushi are made of the marinated fishes from the local. Use mustard instead of wasabi.
Shark burger
Yes, you heard it. It is a hamburger using shark meat! The texture is quite similar to some fish. Quite nice!
Ogasawara coffee
Ogasawara area is only one of very few places which produce coffee in Japan. The taste is not so strong so easy to drink. If you are a coffee lover like us, better try once. 
Share your EXPERIENCE in Chichijima and Hahajima
Ever been to one of these islands?
How was your experience?
Share your experience ;)
Need a local tour guide?