How to find Vegan Food, Vegetarian Vegan Restaurant in Japan?Our vegan food list.
How to find vegan and vegetarian food in Japan?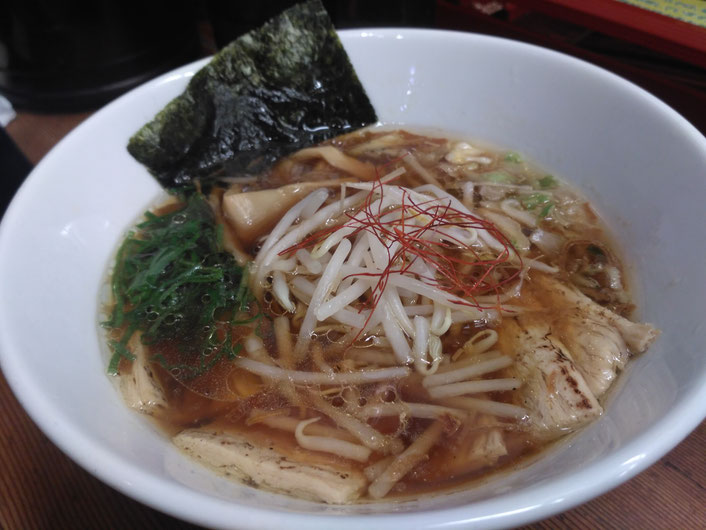 being a vegan or vegetarian tough in Japan
Several friends of ours are vegan and vegetarian. They visited us from time to time in Japan. Almost every one told us it is soooo hard to find a vegan food / vegetarian food in Japan.
Our Muslim friends tipped that we have more and more Halal food restaurants in Japan these days (usually Turkish and Indian restaurants ) but when it comes to vegan food, not too easy. 
We traveled with vegetarian and vegan friends in Japan and found some nice vegan foods and restaurants in Japan. We are not vegan or vegetarian though, we totally respect their choices. And we thought we should help vegan and vegetarian friends around the world.
We noticed there are many vegetarian/vegan from India (strongly due to its religion), the US, Switzerland and UK. But not enough in Japan. Some told us that just around 4% of the total population is vegetarian or vegan. This way, if we do not find many vegetarian or vegan food because of lack of demand, and if we did, the price is high. 
the easiest way to find vegan restaurants, foods in japan
So how do you find a great vegan restaurant/food in Japan?
1) ask your fellow vegan friend
This is one most reliable information source. You ask your friends esp. the ones from the local area. From our experience, the tourist information centers in Japan do not have much information about vegan restaurants.
2) ask the app/web HappyCow
This is an app/web which shows vegan food basically wherever you go on this planet. We used this app on our smartphone travelling in Japan. We visit several locations in Japan and unless local areas, you find the vegan foods.
Not only to Japan, but also if you go on some trip, you can download/install this app to your phone. If you try some food, you can write reviews and if you find somewhere new, you can add the listing. 
There are not many vegan or vegetarian food restaurants in Japan because Japan has not many of them. But we spotted many restauratns which offer vegan or vegetarian menus. We hope our below list helps!
Vegan restaurant in Tokyo
Vegan ramen shop
Kyushu Jangara Ramen Akihabara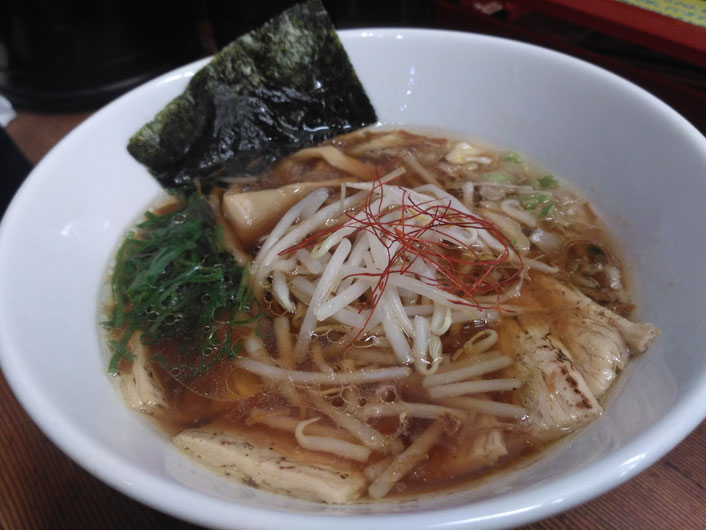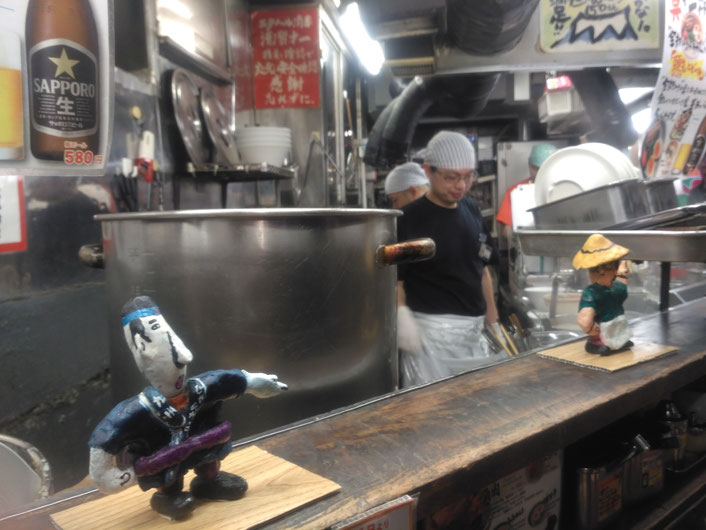 When you are in Akihabara, you can visit this ramen place. This is not a vegan restaurant. This ramen place offers vegan ramen. the service is fast and the ramen looks authentic.
Shinjuku gyoen ramen ohka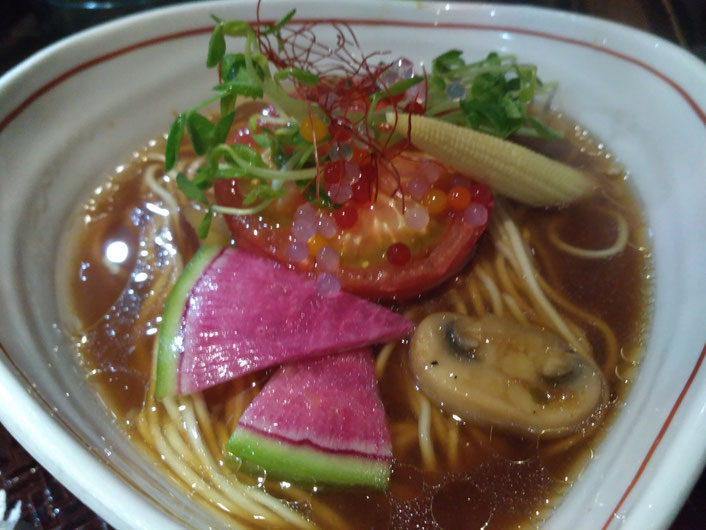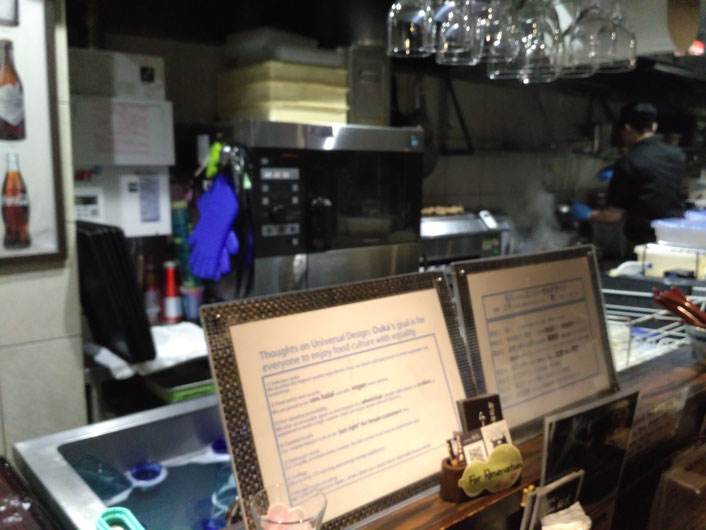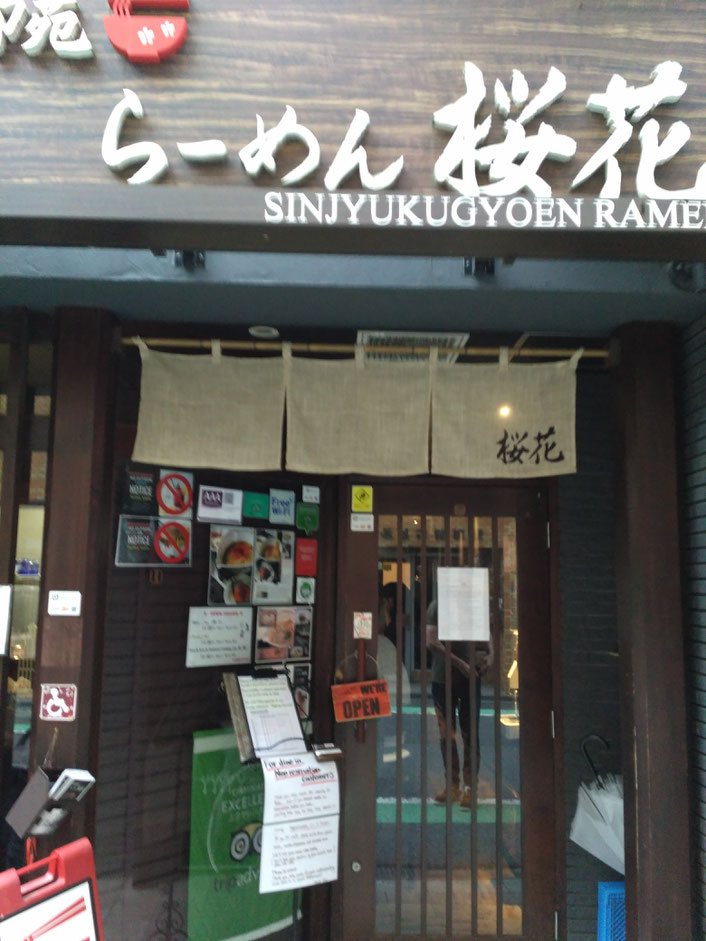 Popular for being halal, you expect to wait for a while before you get in. The service is not fast unlike normal ramen shop.
Vegetarian curry
Honey toast cafe Akihabara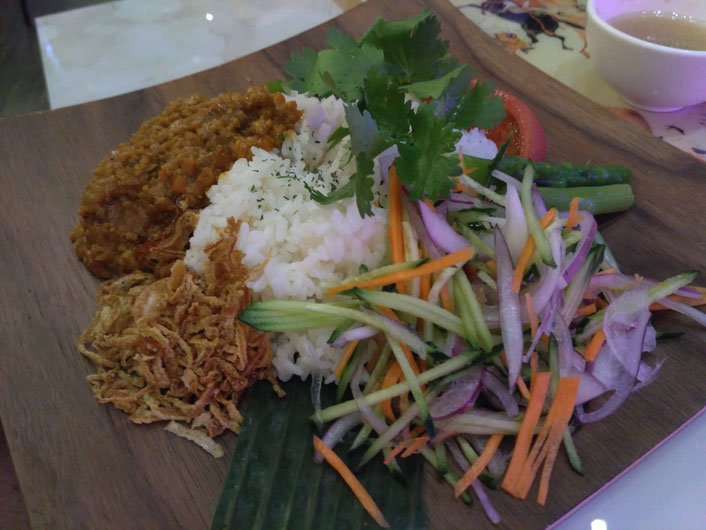 Okonomiyaki
Zen Shinjuku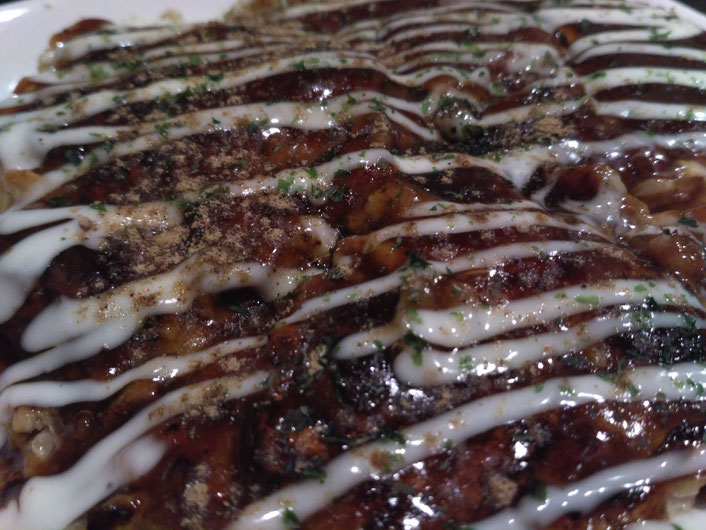 You have only two options to choose as vegan. Basic okonomiyaki or tomato okonomiyaki. No vegan mayonnaise. If you have, you may bring one, haha. 
VEGAN RESTAURANT IN Osaka
PAPRIKA Shokudo Vegan
This is a vegan restaurant in Osaka. Not far from Shinsaibashi.
It is around 1000jpy - 2000jpy per person.
You can use credit card!
chakura
This restaurant is in the very nice old style Japanese house. 
You usually pay 1500jpy or so for lunch and you pay 4000-5000jpy for dinner per person.
For dinner, you MUST book one day before (by 15:00 a day before!)
It is a bit far from the nearby station. Mikunigaoka stn.
Vegan food vegetarian food in Narita and haneda?
Narita airport
This international airport has two restaurants offering vegan foods. 
Both before passport control!
1) Homemade Udon Noodles KINEYAMUGIMARU in Terminal 1
Japanese restaurant
2) LA TOQUE in Terminal 2
Italian restaurant
Haneda airport
Haneda becoming more international
1) Cafe & Bar RAGE Tokyo Sky Kitchen in International Terminal
Hamburgers
2) TRUE SOUP in International Terminal
Soup
3) Blue Sky Dining in Terminal 1
Ramen
If no help, last resort!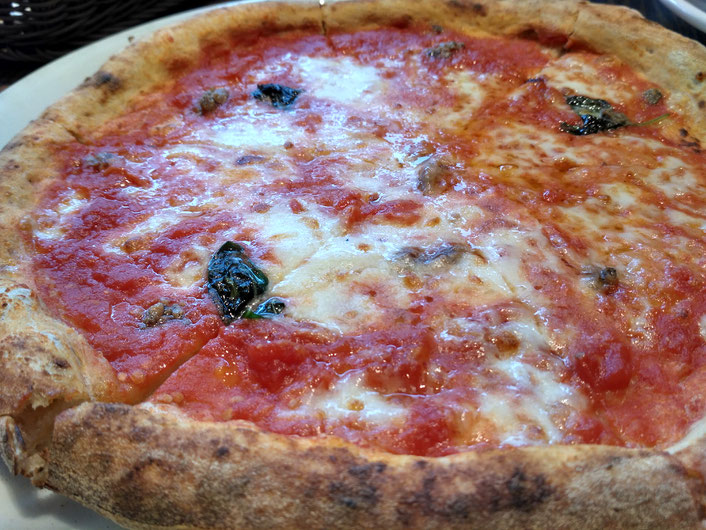 You ask around and use the app, it is likely that you find no vegan place in Japan. When we are in rural area of Japan, the app did not show anything. It happened sometimes when we were with vegan friends.
As the last resort, here is one tip. 
In that case, you try your best luck to find an Italian pizza place. You order Margarita without cheese. You can add some extra veggies if allowed. 
Any comment? recommendation?
How is our list? We may be wrong in some parts. 
If you know a great vegan restaurant or vegetarian food in Japan, please share it with us!
More articles for you to enjoy: 
It is called Kimono Rocket, a website dedicated to Japan culture all around the world!
If you want to buy cosplay items online, we have the list of shops here!
Important information list on Japan trip! Find out now!
Have you heard of "Rabbit islands" and want to know how to get there, please click here!
Looking for a beautiful Japanese inn with private bath during your trip to Japan? Here is the list!
Hungry in Japan? Find the unbelievably big and cheap food from our "where can we get full" list!
Onegai Kaeru wants you to enjoy Japan trip.
If you are looking for more traveler"s info and can not find one, please let us know. We will try to help you with Japan Traveler Help Service (we work on hourly charge to arrange, book, find info you need). Feel free to contact us!
Want to know more places for the great photos in Japan? For example, Toshima island with so many flowers. Please check this out!
Do you know an island with over 2000 years old tree in Japan? Please check this out!
Onegai Kaeru, a group of passionate travelers, bring happiness to the world with its shopping support service and original super cute items!
Disclaimer: Even though we try to make the info as updated and accurate but the accuracy of the information herein is not guaranteed by us. If you have any uncertainty, please contact the information source.