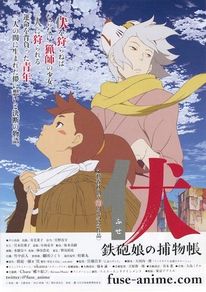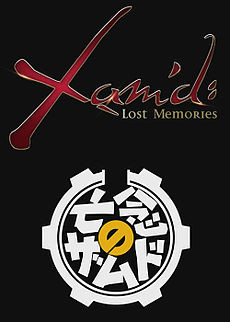 Masayuki Miyaji learnt animation at the seminor organised and directly taught by Isao Takahata and Hayao Miyazaki since 1995.
Hayao Miyazaki saw a gifted skill in Miyaji. 25 year old Miyaji was assigned to be an assitant to Hayao Miyazaki for Spirited Away. In 2008 he directed "Xam'd: Lost Memories ( in Japanese as Bounen no Zamned) " which some of you might have watched already.
The young talent, Miyaji directed this new movie called Fuse. This movie is based on the Kazuki Sakuraba, famous for GOSICK series, "The Fake Fuse: Satomi Hakkenden". Hamaji, a 14 year old girl trained to be a hunter in the little mountain came to the city, Edo. in Edo she learnts of the existance of the half person half dog monsters, "Fuse" which lives in a form of human and eats people's souls...
Famous talents collaborated to make this movie such as Okama from Evangelion, Yoshihara Shunichiro from Super Dimension Fortress Macross, the theme song is by Chara etc.
Have you seen this movie? What did you think?
For more interesting news on new movies from Ghibli Studio, click here!