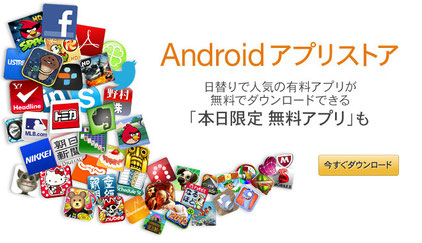 Amazon Japan launched a brand new service!
Now you can purchase Apps for your Android Smartphone from Amazon and also have the chance to profit from the 'free app of the day'. Brilliant move, Amazon!
I am sure this service will make it much more user friendly for Android users - very similar to the famous iTunes App store from Apple.
If you want to have a look, here is the website: http://www.amazon.co.jp/apps

アマゾンのアンドロイド・アプリストアは開始しました。
「本日限定 無料アプリ」プロモーションを毎日実施しています。 素晴らしい☆