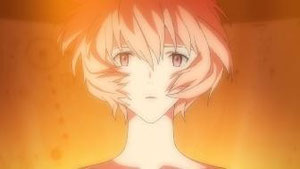 You may have watched the new Evangelion movie ( Evangelion: 3.0 You Can (Not) Redo  ).
Here comes another reason you may want to watch again! The cinema has offered 3 series of give ways since last year. On 26th of January, 2013 there will be the 4th series.

The title of this give away is Rei Ayanami (アヤナミレイ in Katakana not Kanji 綾波レイ). There must be a hidden message in this. This is a post card whose detail design not yet known.

On 26th of January, the number of cinema showing this movie also increase to 100!
For more Evangelion goods, click here!
For more Evangelion shop info, click here!