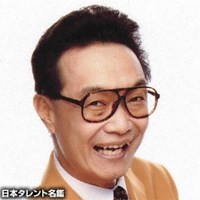 Animation Event in Nerima in Nov 2013 (Akira Kamiya will be there! )
There are more anime festivals announced for this autumn. Onegai Kaeru featured an anime event in Tachikawa a week ago. Did you check it out?
Now, you have another event to go in November!
Toshimaen theme park ("豊島園遊園地" ) in Tokyo will hold an anime event from 9 and 10 November, 2013.
The name is Nerima Animation Carnival 2013.
In this event you can join the events like
1. Three big female voice actor talk show ( Chinatsu Akasaki, Sayuri Hara and Reina Ueda ) (9th of Nov),
2. Movie talks with the directors Sunao Katabuchi from Mai Mai Miracle and Shinji Aramaki from Captain Harlock where you watch some famous movies with these directors and hear their opinions (9th of Nov) and
3. Akira Kamiya ( Kinnikuman, Kenshiro of Northern Stars, Ryo Saeba of City Hunter and many ) talk show (10th of Nov)
Note: For the popular events like the above three events, you will need a special ticket with number which you can get from the Information center near Emerald stage from 10:00AM.
Date: 9th and 10th of November, 2013
Opening hours: 10:00AM - 17:00
Venue: Toshimaen, Tokyo (Take Seibu line from Nerima station to Toshimaen station)
Entrace fee: 200 JPY
Official website: Nerima Animation Carnival 2013  Japanese page has the info on this event but English has no information...
Do you know one of the biggest anime festival for 2014?
Onegai Kaeru bring happiness to the world with its shopping support service and original super cute items!