Salz Tokyo release 2016 Summer T shirts Collection
Onegai Kaeru sister brand Salz Tokyo releases 2016 Summer T shirts Collection. 
The summer is coming soon. Why do not you be super cool with original T-shirts for the season of heat?
Onegai Kaeru team loves collecting T-shirts with unique designs with great quality. There are occasions where we do not feel "that is what we want for this summer!". Then we thought, why do not we design the T shirts we want to wear? 
Thus, for past several years, we started creating the Salz Tee line. We like to keep it small and very unique. Now we even have some companies copying our designs! 
There are 6 original design T shirts for your best summer outfit. There are several select shops dealing with our T shirts. You can also order from Etsy Shop. There are direct links on each pictures below!
Tentacle Heart
Galaxy Cup
Very Interested Frog
all time  best Tee
Not Interested Tee
Garbage Bag Tee
Sushi Monster Tee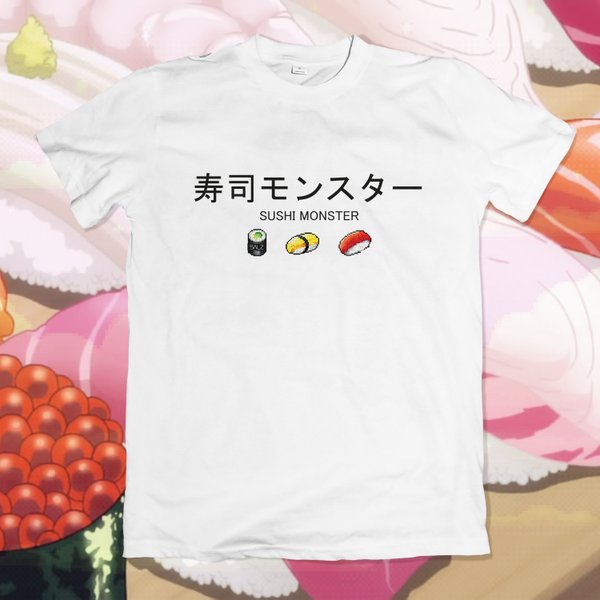 Salz Tokyo Brand
What is " Salz Tokyo"?
Salz Tokyo is the trend engine creating Japanese taste designs with a bit of (a lot of?) unknown spice elements.
The brand works with a chief German creator and one Japanese creator where the craft people work with hands. It only creates the designs which are none to exit in the world before.
The name " Salz " means salt in German because it comes from our chief creator's birth place which was famous for salt in Germany. Salt is what makes almost all food taste better. Some Japanese even use salt to put on water melons. We put our wish in the brand name Salz so that our items can make your daily life a little bit more joyful.
Also note that based in Japan, Salz takes extra care to preserve old Japanese culture particularly Kimono culture. Under Salz Kimono, with Salz vintage and original Kimono shop, you will be diving into the beautiful vintage kimono and also the original Kimono designed by Salz Kimono.
Note: Many reported to us that there are counterfeits of our T shirts. We are very sadden by this. There are people who really do not care about just stealing others' idea. We reported to relevant authorities. We keep moving on. we promise to keep creating very unique, happy and positive designs for the world.