How Not To Be Cheated by Taxi at DPS Airport, Indonesia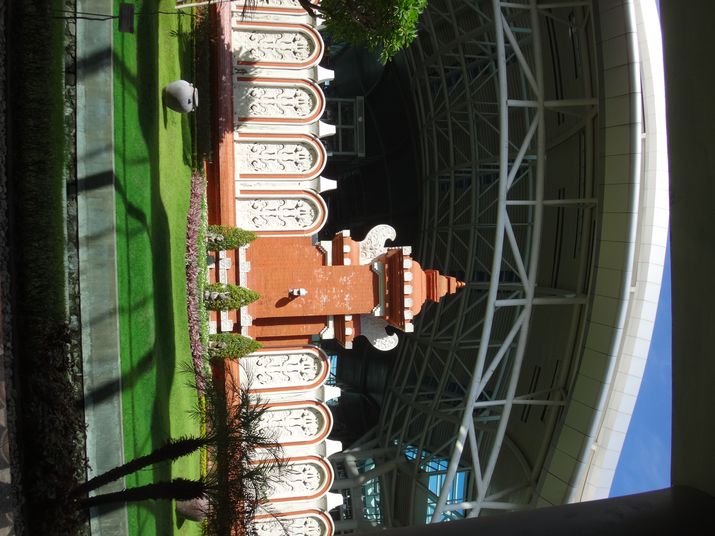 [ Update 31 August 2018 ] - Mt. Agnug is said to erupt. We had a chat with one international hotel group on this. The group shared with us that as to Mount Agung, Karangasem, while all their hotels in Bali are operating normally they are monitoring the situation closely.  They encourage us to obtain information from The Indonesian Meteorology, Climatology and Geophysics Agency at http://www.bmkg.go.id or the local news agencies.
Lombok island (which is close to Bali) had M.6.9 earthquake in August, 2018. The international hotel group above told us that they operate normally.
We hope the prompt recover of the local areas affected by these. And our deepest condolence for those who lost their lives. 
Kaeru team travels around the world. We usually write only about Japan. But we thought that as we have extensive knowledge, we should share it with the world.
We travel often in South East Asia. If you traveled to one of the countries in the area, you would understand the people almost always try to overcharge you (if you are not local).
Well, it is normal that the local try to overcharge tourists because they face fierce competition and need to live from hand to mouth. But... you still do not want to overpay, right? We share some very practical tips based on our latest trip to Bali, Indonesia 23 June, 2016. (Please note that this is just based on our personal experience. Not solution for all. We also believe not all drivers in Bali are trying to cheat you.  The situation may change from time to time. Traffic jam is all the more serious from every year. If one of these tips do not work, just think other way. Probably our tip is not valid any more). 
If you arrange the shuttle bus or airport pick up from your hotel, you do not really need most of our tips as you are already overcharged. Our tip is only useful if you did not book the airport pickup service from your hotel.
<< Planning some trip to Bali? Find out the great and romantic hotels in Bali with our review.  >>
<<Check out another article: how not to be cheated by taxi at Tan Son Nhat International airport, HCMC, Vietnam >>
<<Not only Japan, we support your market entry to Indonesia-South East Asia! Feel free to talk to us. >>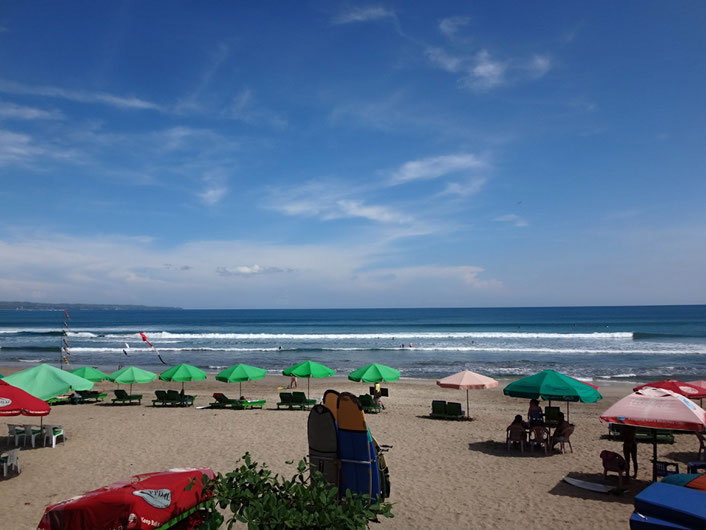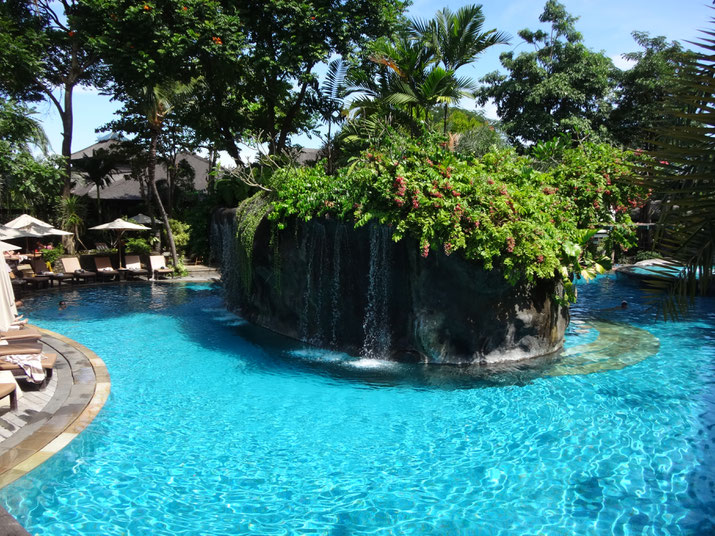 First tip:
When you travel to Bali, you fly into DPS airport (Ngurah Rai International Airport (Denpasar)). Once you arrive at DPS airport, you HAVE the access to the free WIFI internet at the airport. DPS airport kindly provides you the WIFI access. But there is a small tip.  The default page is in Indonesian and do NOT change it to English. If you choose English, the page gets error and you will NOT have internet, or you will need to pay to access the plan based internet. You just proceed with Indonesian language and you get a free WIFI. With the airport free internet, gather as much information as possible before you go out to the arrival gate. If you are reading this article at the airport, then you are lucky! Just read the below.
Second Tip:
Do NOT take any taxi from the arrival gate of DPS. If you are in Indonesia, you know the BlueBird taxi which is a relatively safe bet against other illegal taxi and also fake Bluebird taxi.  The reason is simple. BlueBird taxi can NOT come to pick you up at the DPS due to some local rule (probably set up by the local taxi industry or so) (But Bluebird taxi can drop you off at the airport). This means that even you go to the taxi ticket gate to pay in advance or you pick one of the taxis around the arrival gate, these are potentially expensive taxis which will try to charge you from 80,000 Rp - 250,000 Rp to get Kuta beach area. (Whereas indicative price to Kuta/Legian from DPS is just 45-55,000 Rp. You will see at the bottom of this page the indicative price list for major regions from Bali airport (DPS))
We were actually offered 250,000 Rp to get Legian! Never pay this!
Then how you should get to your hotel without taxi? 
Walk out of DPS airport and use Kurakura Bus(a public bus which takes you to many main places in Bali starting from 20,000Rp to Kuta) as much as possible
As of 1st of April, 2018, Kurakura bus has some new routes and different fares. Please check the official website. With this change, you do not need to change bus at the DFS bus bay for some routes! 
First check if your hotel is close to one of the bus stops on KuraKura Bus (most of the main hotels are close to the bus stops).
NOTE: The bus stop of Kurakura bus is not close to the airport. We show you how to get there below.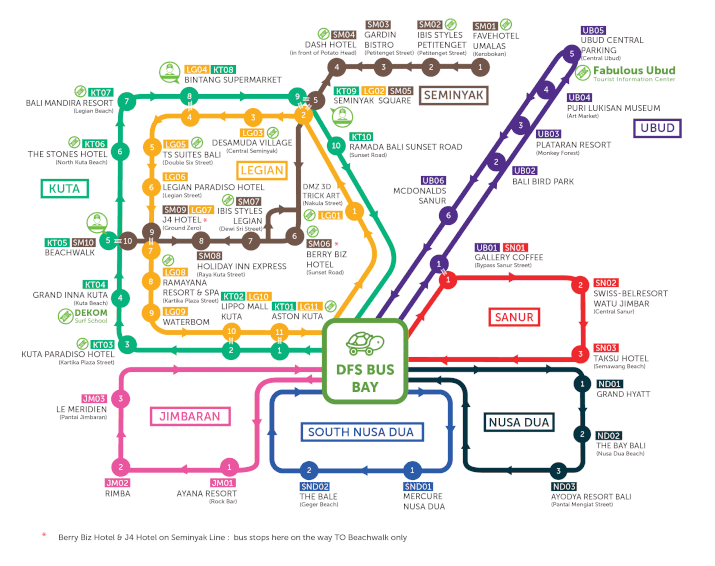 Option 1
If not...so far from the stop. first better change to the hotel which is close to the bus stop if possible.
If not possible to change the hotel,
Then, walk out the airport and find the Bluebird taxi to get your hotel. (Remember the Bluebird can not pick you up from the airport but it can pick you up outside of the airport).
Option 2
Option 3
If your hotel is so far from the stop but still in the same direction from the area e.g. Ubud. Then, walk out the airport and find the Bluebird taxi to get DPS Bus Bay and get the KuraKura Bus to the bus stop then take another Bluebird.

Where is DFS Galleria Bus Bay?
The Kurakura Bus stop is on the ground Floor of DFS Galleria, near the cafe at the East entrance
The main bus bay is located at Simpang Siur junction in Kuta.
At DPS airport, you ask for the direction for Kurakura bus, nobody will give you any direction. Some even try to convince us Kurakura Bus does not exit! The information desk person also never tells you how to get Kurakura bus. You ask the information desk how to get out of the airport on foot if you are not sure. 
Indicative Taxi fare from Bali Airport?
If you do not want to walk out of the airport or walk out the airport, if you take taxi with no Kurakura bus. Here is our tip.
Always negotiate first if the taxi has no meter counter. You can use as these prices as indicator to check if taxi is overcharging. The price is per ride. ( The country faces a high inflation thus the price may be higher that these. )
These are normal fee. Taxi drivers usually come with "these prices are old/outdated". If you hear the word, just walk away and find another taxi.
· Kuta : 5-10 minutes  Rp.45,000
· Legian: 10 minutes         Rp. 45,000-55,000
· Seminyak : 15-30 minutes Rp.60,000
· Jimbaran : 15-30 minutes Rp.70,000
· Nusa Dua : 30 - 40 minutes Rp.95,000
· Ubud : 60 - 80 minutes Rp.195,000
Other areas are:
Kerobokan Rp.70,000
Sanur Rp.95,000
Uber in Bali?
Probably Uber is also an option? We usually do not use Uber in Japan so we did not use it in Bali but considering the advantage of Uber, we should have done Uber.
Any experience with Uber in Bali? 
Important Lesson
The most important lesson today is to walk out the DPS airport and get the Bluebird taxi outside the airport. There are so many bluebird taxis outside the airport. They (all taxi incl. illegal ones) will beep when they see you to see if you need ride. ( there are many Bluebird taxi at the departure gate and we did not try to get that one to get out of the airport yet...Probably it does not work because there is a check point at the gate of airport)
Some taxi drivers do not know the way if your venue is somewhere complicated (or some drivers just pretend not to know the way so that can drive all the way to overcharge). If you do not like to be unhappily overcharged but do not want to adventure a bit, the safest way is to book the airport pick up from your hotel. The hotel already overcharged you and you are usually happy to be overcharged by the hotel.
Good luck and safe trip in Bali!
<< Planning some trip to Bali? Find out the great and romantic hotels in Bali with our review.  >>
If you are looking for great hotel for winter sports in Japan, just click here!
Check out another article: how not to be cheated by taxi at Tan Son Nhat International airport, HCMC, Vietnam
Onegai Kaeru wants you to enjoy Bali trip.
If you are looking for more traveler"s info and can not find one, please let us know. We will try to help you with Japan Traveler Help Service (we work on hourly charge to arrange, book, find info you need). Feel free to contact us!
Onegai Kaeru, a group of passionate travelers, bring happiness to the world with its shopping support service and original super cute items!
Source: Wikipedia,  Kurakura Bus website
Disclaimer: Even though we try to make the info as updated and accurate but the accuracy of the information herein is not guaranteed by us. If you have any uncertainty, please contact the information source.