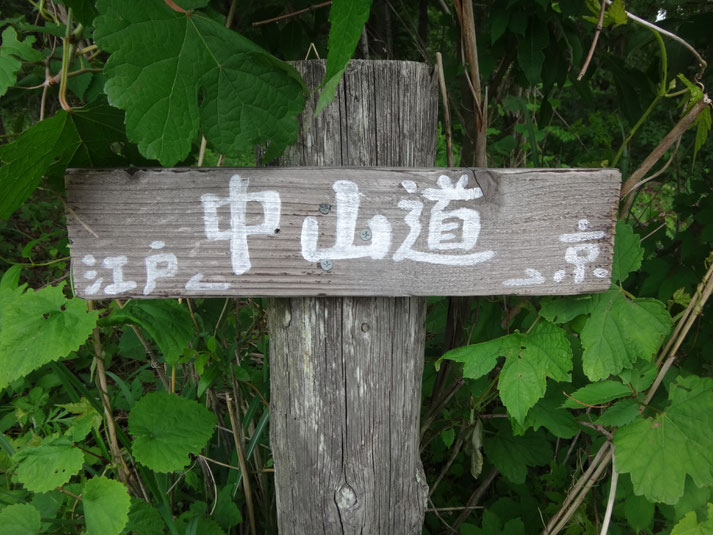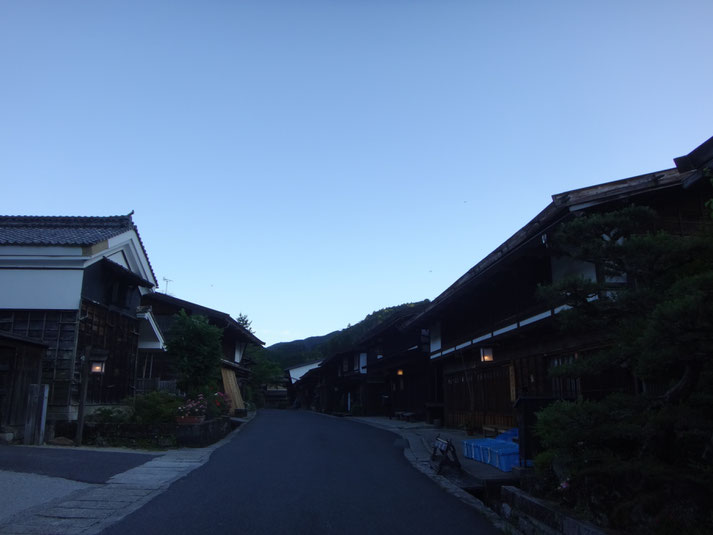 Old Nakasendo walk super walk from Tokyo to Kyoto. How to Walk from   Tokyo to Kyoto? Where to Stay? What to Eat?
a way to spend your covid-19 era free time?
no one around just a lot of nature
Looking for something to do with social distance in the Covid-19 era? 
Hiking is one great activity. If you have time, you can try to walk a long distance. Long, very long distance. Except for famous mountains (Toge) and old towns e.g. Karuizawa, Narai, Magome etc. you do not meet many people. You are in the big nature with fresh air.
(Updated August, 2020)
SUMMERY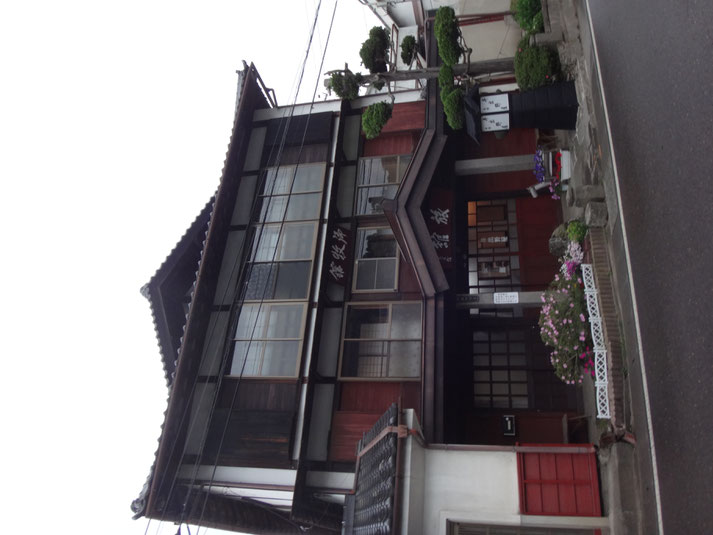 Can you walk from Tokyo to Kyoto ( or Kyoto to Tokyo), how many day to take? How much to cost? Yes, you can do it. And you will find all answers here.
We walked from Tokyo to Kyoto (except for the hospitalized part in Suwa city, Nagano).
When we say this to friends, they always get so surprised saying "what?", "how?" and then also "why???".
You probably have been to Japan and may have traveled from Tokyo to Kyoto...by the bullet train. It is around 2.5 hour by the high speed train. It costs like 200USD per head per trip.
With this article, many people sent us questions how we could do this. When you read our article, you will see that we were not experienced walker or hiker (and we never claimed that we were).
With virtually no previous training, we just jumped out of our office and started walking basically. It was painful trip but quite fun and we made new friends on our way.
In the end it is the strong gut which pushed us through this path. 
Cost and Time in sum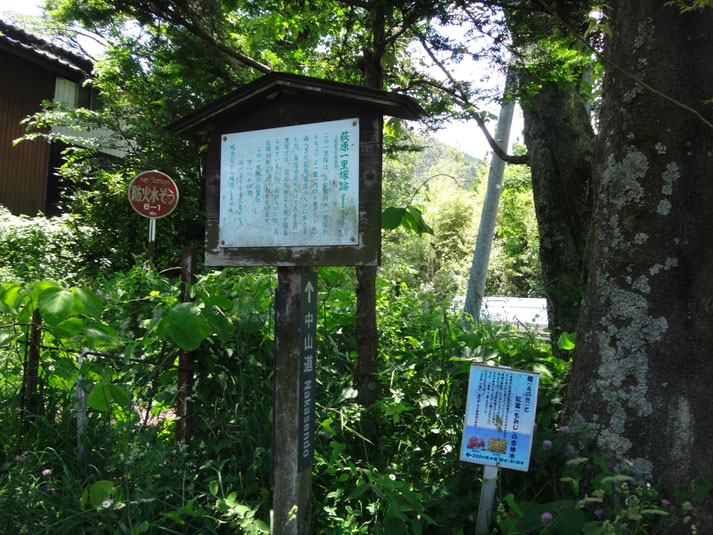 22 days, 1500USD per person, no work done
How much cost/how many days to finish the walk?
Our trip took 22 days and it cost more than 1500USD per head (more than 3000 USD for our team). And during this walk, we could not work properly thus we even lose more by not earning.  
Even though we brought sleeping bags just in case, we stayed at hotels (including love hotels), guesthouses and ryokan/inn. 
For example, in Nagano and Gifu prefectures there are bears (up to 1.5 meter) and many wild animals living which are reported to have attacked the people many times this year (2017). We did not want to risk it esp. because it was just for fun, not a life risking adventure.
In sum, you can walk from Tokyo to Kyoto / Kyoto to Tokyo on Nakasendo route, around 16-20 days one way and allocate 60-100USD per day per head. The cost of Ryokan/hotel does not change much if you stay alone or with one more. It was average 50USD per room (some good ryokan/Hatago was more or less 100-150USD per room per night with breakfasts).
It was a 22 day walk for us because at some spot one crew had a leg injury and we needed to go to see a doctor, and stop one day and slow down since then.  
what we had?
We carry our wallet, some clothes, underwear, bandages, disinfectant, mobile phone, PC, driver's licence, sleeping bag, umbrella, some of which you buy on the way. 
Best season to walk?
Above is not Nakasendo.  But the weather was something like this we walked. The nature was amazing.
We get many inquiries about our walk and one frequent asked question is when is the best time to walk? 
Our answer is maybe in April - spring season or Oct -Autumn season. Better not in the summer. 
Well, when did we walk? It was in June. Not the prime time. Why? We just had some break so we needed to do this then. We thought the season may be kinda not - so - hot and not - cold with the risk of a lot of rain because of the rainy season in Japan.
When we walked, there was not so much rain but we had super sunny days. There was heavy rain in Sekigawara area so we could not walk much there staying at our hotel after we walked a bit (one, two train station distance). It was tough when we needed to walk long distance ups and downs. We tried to take rests as much as possible and drink as much as possible to avoid a heat stroke. 
Two major Routes Between Tokyo and Kyoto
There are two major route from Tokyo to Kyoto. One is Tokaido line (East Ocean road) and the other is Nakasendo line (Mountain road). 
Tokaido
Tokaido is the route for the bullet train to run today. It is around 490km. It was the most popular road to use to travel. It was the tough route in the past as it passes several rivers which could cause delay and accident which be quite fatal in the past. Today there are bridges. The road is cosy and because of the long time popularity there are major cities along the route so if case you have some issue, you can get the help easily. 
Do you want to try to walk Tokaido? Here is the link for the Tokaido app but only for iOS and all in Japanese (Note: we can not guarantee the safety or anything. Please download with your full responsibility. If doubt, do not download. )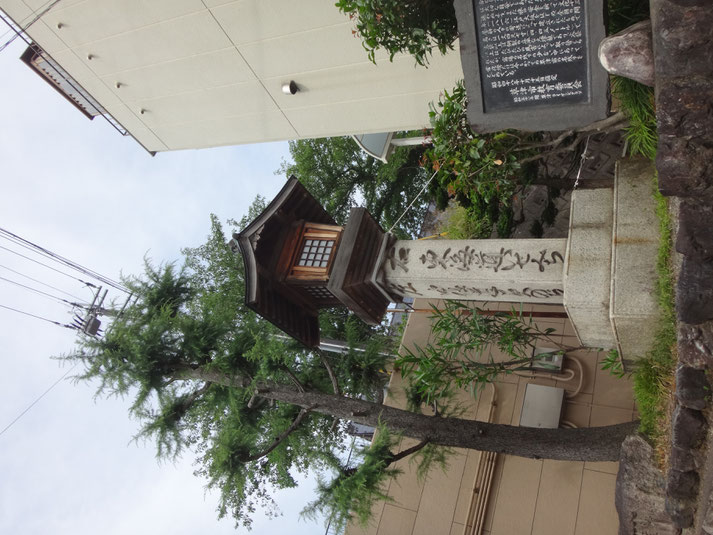 Nakasendo
Nakasendo is the other route from Tokyo to Kyoto. It is around 526km. 
It does not run along the coast but as the name suggests it goes in the middle of mountains. It was safer than Tokaido when there was no bridge. Thus, old princess (e.g. Kazunomiya) and daughters of the important people used this road. Well, these girls were carried by the cars so they did not need to walk. Today some parts of the Nakasendo still runs as a part of major logistic route but the other part (Old Nakasendo where we walked) runs in mountains with no pavement and some parts are now claimed as private property so we had to take some detour.
This is the route we did.
For good hikers
If you are a super good hiker, there is a route in Shikoku called Shikoku 88 kassho (四国八十八か所, 88 points in Shikoku).
Those whom we met on Nakasendo walk recommended us to do this once we are better with walking.  
Worth it?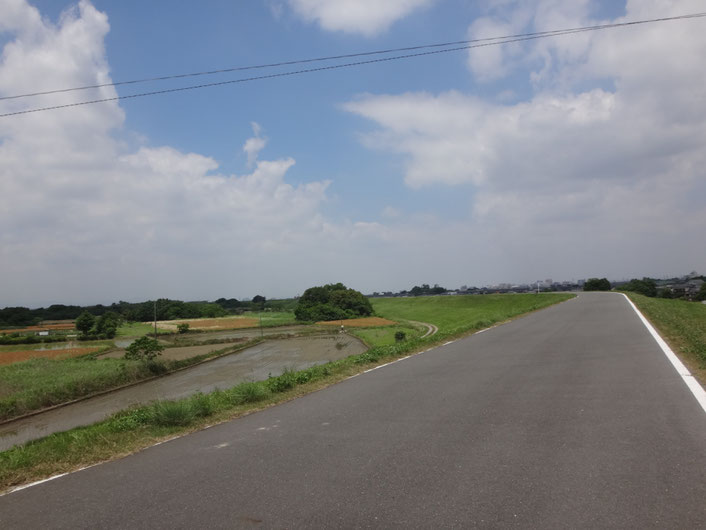 You spend 8-9 hour walking everyday. It is scary where bears and hogs are around and you are alone in the big mountain with no mobile phone reception and no internet.
What is waiting for you at the goal?
Absolutely Nothing.
You have some bills to pay for the food and hotels and train (if you walk for hotel, the way back) and sore muscle and maybe many injuries. When we were done, we were poor and in pain! 
It is totally NOT worth if you want a normal efficiency.
In fact we met many hikers and walkers on our Nakasendo walk but we NEVER met anyone who walking all the way from Tokyo -Kyoto. All of them were only walking from one point to another point as a day trip as the short hiking. It is common that people walk the Nakasendo a bit by bit over years and years to complete the whole route.
All of these people were so surprised to learn we were walking all the way!
But for us, it was totally different.
So again, we met many hikers esp. around Usui, Wada and Shojiri areas (all popular hiking places) but NONE of them were walking all the way from Tokyo or Kyoto. all the people we talked to did like this: they use train to get the station nearby the mountain and do the hiking and get the train back home.
Many of them were simply surprised that we were doing it all the way.
But if you want to see Japan from 360 degree. You want to go through the old and lonely places of full nature which once flourished in the past and if you want to meet various kind of people on the way.
You come across many things and you wonder "why these are like that", "what does this mean?", "what are these?". Many discoveries if you will have never achieved if you just stay in a big city with internet.
You will learn a lot about Japan.
And it is a great internet detox. Many parts of the trip esp. in Nagano and Gifu shall have no internet nor mobile reception even. You are offline almost all time going through the woods and focus on your foot steps on unpaved road. Just amazing. 
For us, it totally worth it!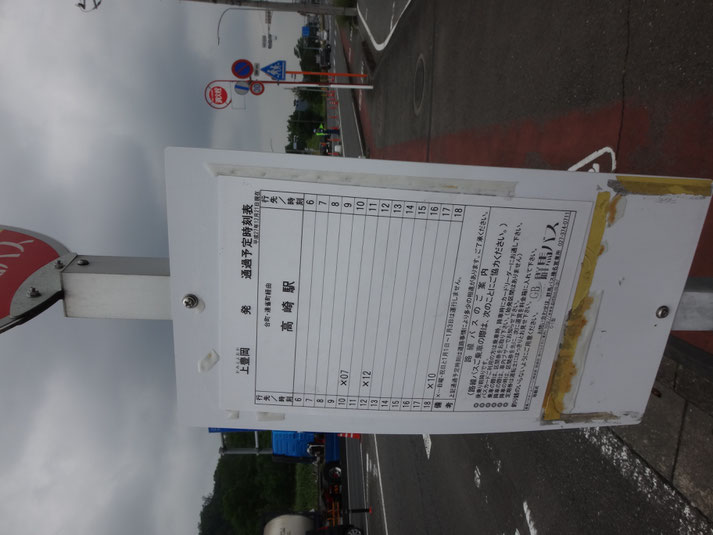 Still interested?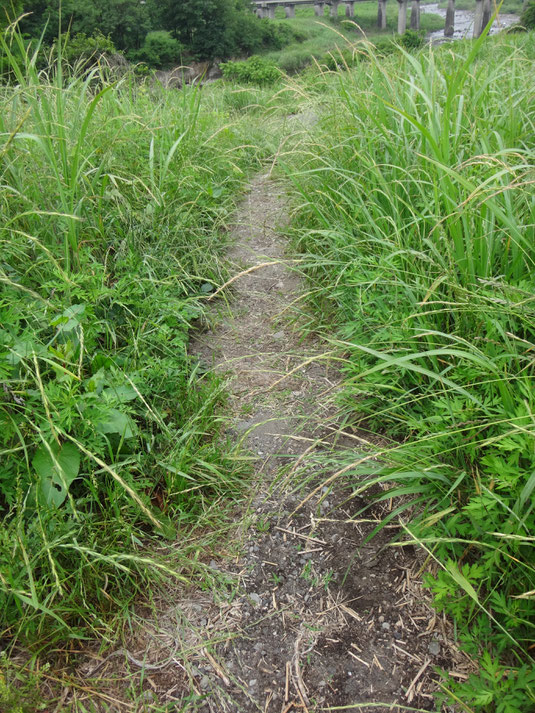 So, still interested?  Then continue reading. We share with you some of the practical tips to walk Nakasendo and should be also useful for any long walk trip.
Keep in mind that we are not trained walkers. Rather, we are pretty much lazy non-sporty type. We only stay in office and did not do sports almost before we did this walk. So some of the tips may not be useful if you are an avid/experienced walker/hiker.
Find proper shoes and socks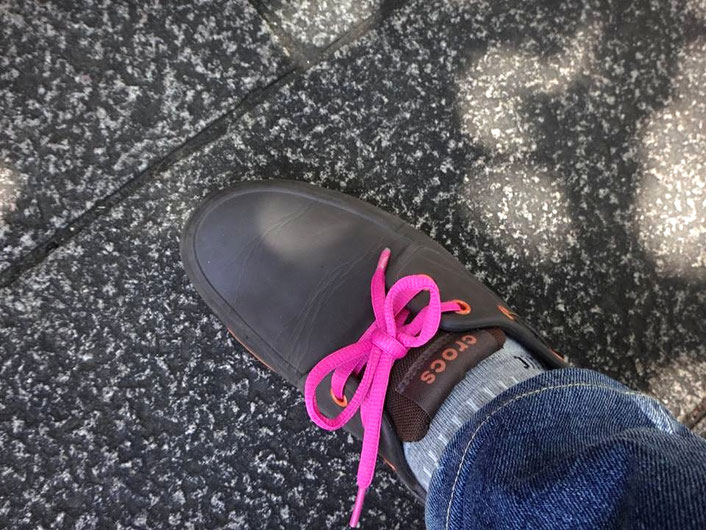 Find proper shoes and socks. Do not buy new one use the old one which feel most comfortable.
This is most critical part of this trip. More important than any training or anything I write here. It is not just a short walk you take for hours and can stop. This is a continuous walk 20-40 km everyday (sometimes in rain sometimes in sun, sometimes not moving much, haha).
It is everyday.
Even a tiny friction you feel at the corner of your shoe can cause a very serious damage after a while which can slow you down. 
Maybe because of the shoes, maybe because of the excessive sports, once we were in front of Shiojiri, we had to get sent to a hospital near Suwa lake in Nagano for the injury (heavy inflammation in ankles). This is the part we did not walk. 
At the hospital, the doctor told us "Better stop now but I know you guys will go on (LOL)".
One tip: We left most of our valuable like medical insurance cards ("Kenko hoken card") before we started walking. At the hospital, we had to pay without the insurance the full amount and later "with fax" sent the necessary docs to get the insured part reimbursed. So...bring your medical insurance card with you if you have one.
Know your shoes well
What we wore?
My partner got her shoes fitted at a special shoe shop of a sports brand. Well, me? not proud to say but I used the pair of old Crocs which I quite often wore in the past year (and my old Uniqlo jeans). 
 I have never owned running shoes or walking shoes because I am not a sport type so I had to choose my leather shoes for business meetings or my Crocs. It worked for me well.
The key was that You need to know your shoes like old friends. I knew my Crocs so well. I knew they are not perfect. I knew exactly where it gets uncomfortable in what occasions so I tried not to do these things and also mend it. One big prob with these Crocs was that the original strings were synthetic leather and easy to get loose so I got some strings from my partner which she did not need. The strings are quite pink and cool, haha. Crocs is one big crazy idea, haha (do not try yourself!).
Our suggestion is to use the shoes which you wore at least for a year and feel most comfortable with. We do not recommend you to buy new ones just before the trip. My partner who bought the pair of shiny hiking shoes of a famous brand had series of serious injuries caused by the new shoes. 
Know your shoes very well. We did not.
Do not underestimate Importance of Socks
The socks are also critically important. I was super comfortable in my Crocs.
But there was one mistake.
I used new pair of socks ( some brand socks which are designed for a long walk). I wore these new socks in my comfortable old Crocs.
The socks are kinda thick in some parts for better blood flow etc. This very thickness caused quite pain to me. First I felt conformable with the new socks (as we always do, right?). Yet, I felt a tiny bit tight around my toes. Just after one day where both of my both pinkie toe nail got black due to the pressure  They got painful. Two days after I had to first cut off the toe part of socks to release my bare feet. Blood pressure problem gone but I got more blisters around toes (which I totally knew and tried to prevent by placing some clothes to the friction part but for a long walk these clothes could not keep in one place). In the end, I had to get normal salary man socks at convenience stores since then my problem was gone.
I should have used my old socks like my Crocs.
So do not buy new socks for your walk. Use the ones you use and feel most comfortable with.
Make change now
This may sound like some business speech though... another lesson is to make change as soon as you see an issue ( or even a tiny part of it). I felt it when I first wore the sock but did not make change because the new socks were supposed/marketed to be better and more suited for the long walk and sports, rather than my old normal salary man socks.
Get Nakasendo App
You need to know where you are going. You can get a book on Nakasendo. There is a book which almost all hikers we met on Nakasendo had.
Our recommendation is an app. We paid 480JPY (ca 4USD) for one app. There may be no internet but the GPS works so that you can locate yourself.
Here is the link for the Nakasendo app but only for iOS and all in Japanese (Note: we can not guarantee the safety or anything. Please download with your full responsibility. If doubt, do not download. )
Pros and cons of app
The pros of Nakasendo app is you always know where you are with GPS. You may have no internet in the mountains but the GPS shows you where you are. The map is usually sing the Googlemap so that you can see what are around based on the latest information.
We helped several hikers who only had Nakasendo books to give them the right direction.
Cons are... that you can not see the height in the map. You can see where the mountains are but you do not see the high area which are not really mountains but almost like mountains.
This means you see the road looks like flat on the app but once you get there, you face many up hills. And you can not look at it when your mobile phone is dead, whereas books do not turn off with no electricity. 
Where to stay on Nakasendo?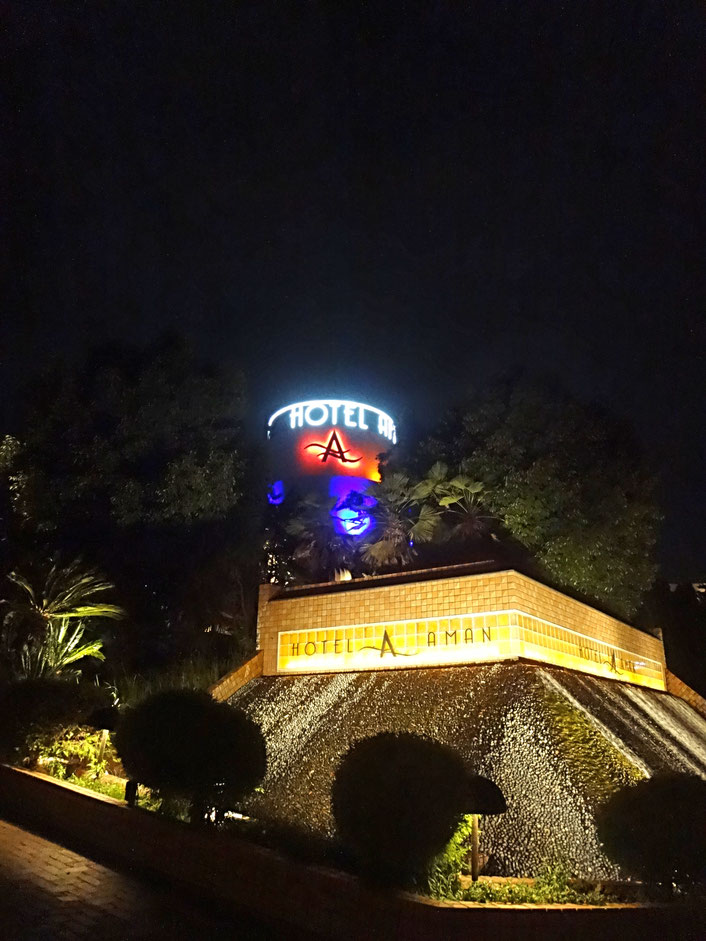 So where to stay during your walk?
Are there enough places to stay on the way all time?
The answer is NO.
Esp. old Nakasendo is kinda dead/deserted.
This means very few (walker) use the route thus there are not  " supports (place to stay, place to eat, place to rest etc.) " on the way in many places. The old stop-by points called Shukuba-machi (town to stay night) on the routes are mostly closed. You just see a sign saying "here was a stop to stay in the past" in the middle of nowhere.
It is not impossible to stick to the road and stay over night. There are many places to stay in Tokyo, Saitama, Shiga and Kyoto. But  you must walk quite a lot to get to the place of stay esp. in Gunma, Nagano and Gifu (the mountain area).
Unless you are very very good at planning, it is not wise to book all of the places of stay before you depart or even several days before. The weather can change and your body condition can change and you do not want to cancel and pay the cancellation fee to the places.
How to solve this?
You need to use some trains at some of the goals.
But you do not cheat with the distance.
This means that one day you reach the point A. You most likely know there are no places to stay in the point A. Then you take a train from a station nearby the point A and get to the point B where there are some hotels. You stay one night at the point B. Next morning you take train to get back to the point A and start walking. 
Being on the train sounds easy but it is simply an additional trip to the hard walk. You are almost dead by the time when you get a train, may try to find some meals and just sleep almost right away once you reach your stay.
We almost always book a place on the same day. This works good in the major cities. There are some times we book the places one day before esp. in the area where there are not many places to stay.
The exception is that there are very very nice old looking places to stay - Hatago type inn - in Narai etc. You should book it fast if you want to stay.
Yet, "fast" means one day or two days before you plan to reach the town...
We carried the sleeping bags to the half way through. Then we posted them back to our office to reduce the weight.
If you do not do our way as above to find a place to stay, you definitely need a sleeping bag and also tent.
Several cases of bear attacks in the area around the old Nakasendo every year, we do NOT recommend you to stay in a tent.
<<If you encounter bear in Japan, what should you do? Read this >>
Locate CONVENIENCE Store
Where you like it or not, you use convenience stores a lot on this trip. You will see many local business dead in the mountain areas. You see a sign of restaurant in the distance and feel happy and walk for 10 mins to find out the place is already shut down. We experience this A LOT. There were some restaurants which had "open" signs but...shut down.
The convenience stores in rural area have the toilet and the eat in area (and if you run out of cash, you can get money fro the ATMs. Well, most of the convenience stores accept credit cards).
Go and stack up at Convenience store in rural area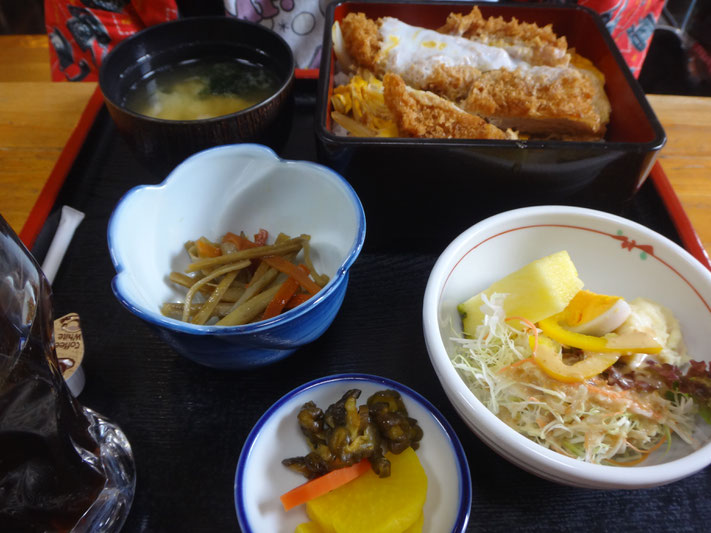 Remember once you are in the rural area of Nagano or Gigu, you find a convenience store, you GO IN. You do not pass it.
In the mountain areas, you get one convenience store, you stack up some food and drink. And you use toilet in the store (pls buy something when you do so).
On the Nakasendo route - just a national highway for cars and bunch of unpaved routes for wild animals in mountains, there are not many public toilets.... basically none.
You will never know where the next convenience store is...
Many challenges on Nakasendo walk
Big mountains on Nakasendo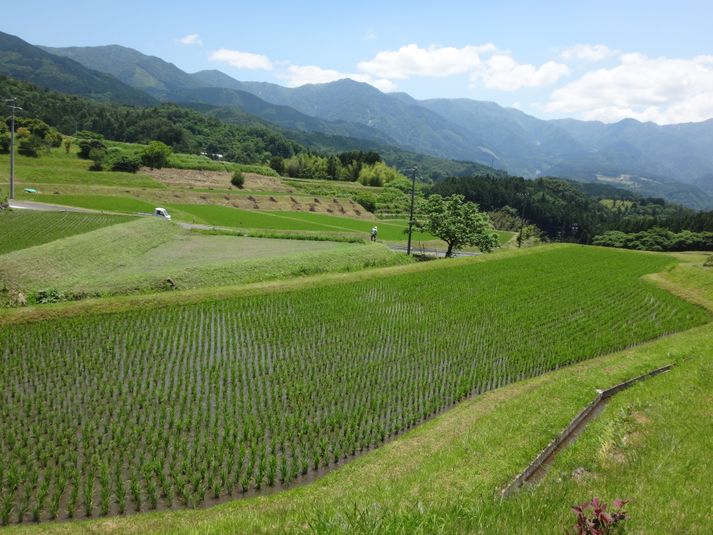 You already saw many challenges but there are more real challenges!
If you walk from Tokyo yo Kyoto, there are the big mountains to pass from this order:  Usui in Gunma-Nagano, Wada in Nagano and Shiojiri in Nagano.
These are famous "difficult spots". Many people travel to there to do the climb for that spot.
In our personal feel, we had a big trouble going on 13 Toge (13峠) in Gifu where there are (more than?) 13 of small-mid mountains to climb and go down in row. The exhaustion accumulated already since Nihonbashi, Tokyo and all these mountains. Then we had to do almost endless ups and downs in the strong heat. 
For all these, you better have some walking sticks to protect your knees when going down.
You will learn more about these later on.
So many photos from Nakasendo. One day we hope to share more. Along the Nakasendo, you see some signs. But you definitely need the app or map.
relationship if you walk with someone(s)
The challenge when you walk a long distance is not only coming from something physical.
If you try, we definitely recommend you to do it with someone. 
It is mainly because... most of the routes in Nakasendo esp. once you are Gunma, Nagano, Gifu, Shiga, is very lonely, very dark ( once the sun is down, do not expect street lights to be there), and potentially quite dangerous (wild animals, natural disasters, and maybe bad humans - the most dangerous animals on the planet).  
When you walk with someone, the challenge comes from the mental part. 
You walk 30-40 km per day, you are constantly exhausted, and also worried about the place to eat, drink, stay, injury (so many blisters!), money, stress.   
If you walk with someone, it challenges the relationship. You need a good partner, or can risk the relationship.  
We walked as a couple.  We did some fights and survived too.
If you feel undecided on whether you should marry someone, maybe try to walk the Old Nakasendo.
To be Continued, maybe :)
From now, we will introduce to you about our Old Nakasendo trip from several practical point of views such as [Where to stay?], [What to eat?], [What to do?] and [What to be careful?] there are bear repellent bells. Does it work? Are there many bears, monkeys and hogs en route?
There is soooo much to put. So we are kinda too lazy to write about this. We try when we have time but maybe we finish this Old Nakasendo section like this...
Remember that we were not, are not and will not be experienced hikers or walkers.  We only write here what really happened to us. With proper attire and equipment, please do your own research ;)
Note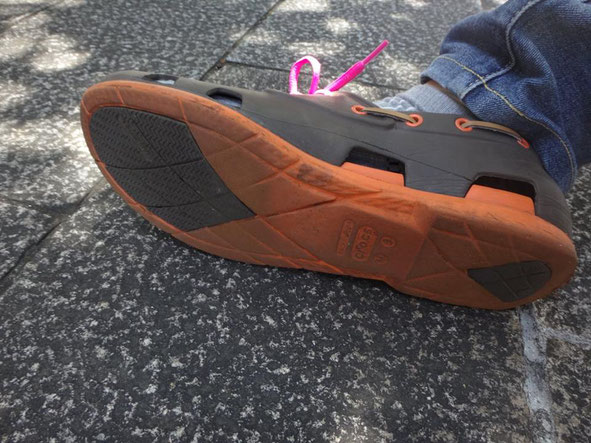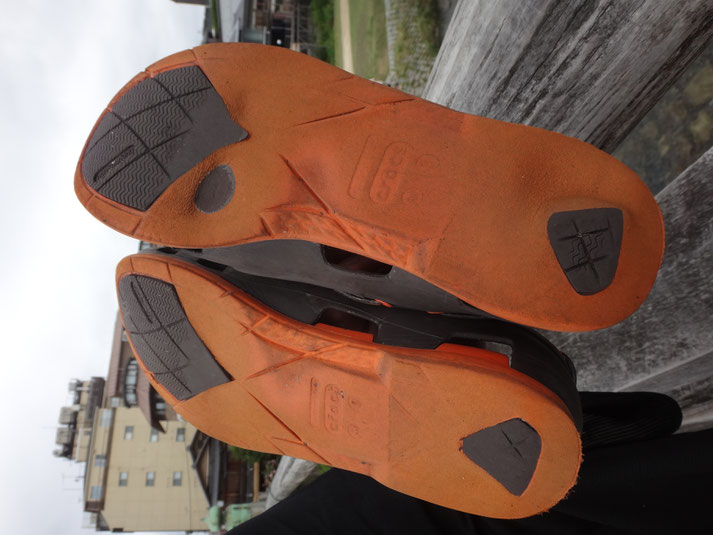 After we wrote this article, many readers asked us about our experience or sent us also even some critical comments saying "hey, we plan to do this. We are very experienced. Your tips not professional!".
Well, we are neither sport persons nor experience hikers as we wrote so. 
We simply wrote what we did exactly. One day we thought "let us do it", packed some stuff (no professional gear) and started walking.
This is not a rocket science.
It is a walk, just a very long one. There is also even longer route in Spain, or harder route like Shikoku 88 spot route.
Even though we are not experienced hikers, the fact is that we did this.
Many tried but in the end, none of our readers including the "experienced" hikers could complete.
If you could complete, please comment and share your experience ;)