Major Fraud Case in public sector on Aogashima island
Aogashima island, Tokyo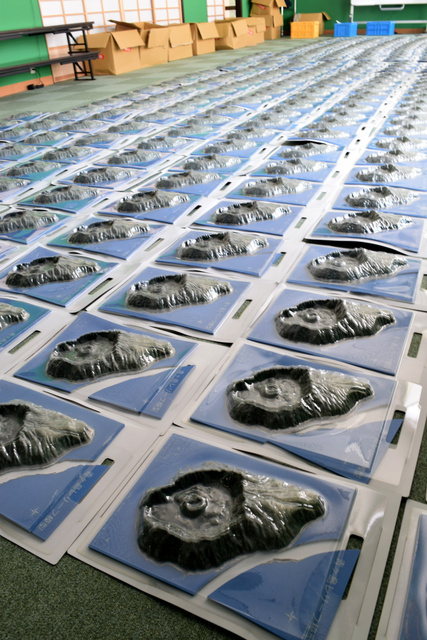 Millions of people reading our article on Aogashima island, the island we love so much.
Today we heard a sad news about the island.
There seems to have had a major corruption case with the village office. We as a volunteer simply have tried to promote the island to the world and because of our article so many visitors from overseas are curious and plan to visit the island.
44 projects in Aogashima village office were identified as "fraud cases" for last 3 years till August 2017, Asahi news reported. 
The contractual amount in question is 220mil JPY. The person, a former head of general affair, in the office who is suspected to be the "person of interest" already left the office (and the island!!) taking a big retirement money.
The fraud cases involve the production of miniature of islands, the website, solar panel etc.
Almost 2mil USD is not small for the island like this. The island could use this budget for much better causes to kick off the better service for the tourists.
What is next?
As of today the Tokyo Central government (in Shinjuku) sends a personnel to investigate the case. We are sincerely hoping this case is not serious and does not have any negative impact on the reputation of the island.
More articles for you to enjoy: 
Find out which hot spring in Japan had legionella incident? Find out which restaurant in Japan had food poisoning?
It is called Kimono Rocket, a website dedicated to Japan culture all around the world!
If you want to buy cosplay items online, we have the list of shops here!
Important information list on Japan trip! Find out now!
Have you heard of "Rabbit islands" and want to know how to get there, please click here!
Looking for a beautiful Japanese inn with private bath during your trip to Japan? Here is the list!
Hungry in Japan? Find the unbelievably big and cheap food from our "where can we get full" list!
Onegai Kaeru wants you to enjoy Japan trip.
If you are looking for more traveler"s info and can not find one, please let us know. We will try to help you with Japan Traveler Help Service (we work on hourly charge to arrange, book, find info you need). Feel free to contact us!
Want to know more places for the great photos in Japan? For example, Toshima island with so many flowers. Please check this out!
Do you know an island with over 2000 years old tree in Japan? Please check this out!
Onegai Kaeru, a group of passionate travelers, bring happiness to the world with its shopping support service and original super cute items!
Disclaimer: Even though we try to make the info as updated and accurate but the accuracy of the information herein is not guaranteed by us. If you have any uncertainty, please contact the information source.