LIST OF FRIEND/FAMILY RENTAL SERVICES IN JAPAN, WHY Normal?
Renting a friend/family is normal in Japan?
you have not met a rental friend/family yet? sure?
Family rental was featured on Conan's show as well. In this show, the company was Family Romance. We actually conducted some interviews with this company in the past for major foreign media companies.
You attended a wedding of someone in Japan and met their families and friends. Or, you have a partner in Japan and were introduced to the parents of his/hers.
You may have had some chats with them and even had some fun maybe.
Well, how certain are you that these people are real? Or, we rather say, how much do you even care if they are not real?
You may have met the people hired to pretend/act as them. 
onegai kaeru help foreign media in Japan
Onegai kaeru team has helped foreign media do interviews. One major European TV broadcaster asked us about the friend/family rental business in Japan. We arranged the interview and local film crew to support. We see more and more outside of Japan are interested in learning more about this type of business.
For some reason, so many people even write to us almost every day if we have any job as a rental friend. Of course, we have NOT. We are not in the human rental business.
Anyhow, we feel a big attention on the human rental business in Japan.
So we felt "maybe we should make the list of the friend rental ". 
When feeling stress, people find talking to friends sometimes helps. In this busy world, it is not always friends are around to talk or go out with you.
Can you actually rent a friend like car? And the answer is Yes in Japan.
<<Ossan (mid aged man) rental is normal in Japan, here to find out more>>
Renting someone for funeral to cry - normal in Asia
We can not tell how the human rental business in Japan started exactly. But hiring someone to do something so personal is not strange in Japan and Asia (also in the ancient Egypt, Rome...).
There has been a profession called "Naki-onna (泣き女) or crying woman" in China, Korea, Japan etc. The women are hired to cry at the funeral because the people in some area believed the more tears shed, the better the deceased can be in the heaven.
In the old time these crying women got paid with rice. Some says the amount of rice can decide how hard the women would cry. 
The tradition lasted in several areas of Japan (such as some part of Okinawa, Hachijojima island, Shimoda of Izu, rural area of Kochi) till the beginning of WWII.
This way, it was not strange to hire someone to attend something so personal. Presumably this could be one of the basis, if not only basis, for the friend/family rental businesses to grow in Japan.
why rent a friend or family? Reasons!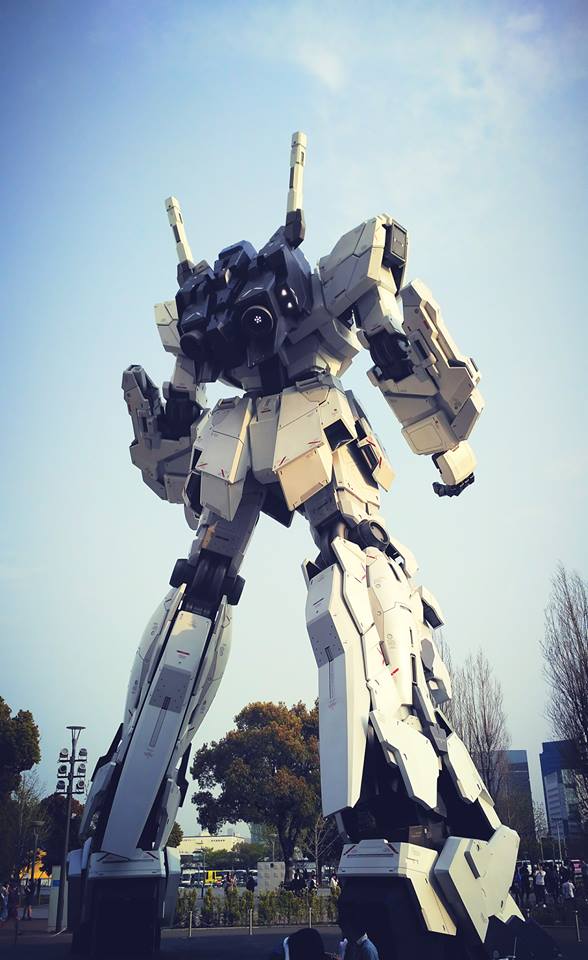 family problem at wedding
Why do you want to hire a stranger as your family or friend?
Take a wedding as one example.
We once attended a wedding where the parents of the bridegroom (our friend) were against the marriage and therefore not present.
His company boss attended (in that case, he did not pretend to be the father of the groom btw) and gave some speech where his father was usually supposed to give some words. We are sure some of the friends of the bride side felt a strange (as they were not all informed about the family prob about the marriage).
The world is not perfect. Some people have a problem with their parents and cannot invite them for the wedding. But because of an issue like "face issue/面子 or mentsu" for their partner's side some people use this type of service. 
Similar situation can happen to any other ceremonies such as funeral.
This is why many companies offer to send someone to attend a funeral.
This is kinda similar to the "crying woman", is not it?
Make your boyfriend jealous
Some customer hires someone to make their partner feel jealous. For example, one girl felt her boy friend is not that into her. So she hires some cool looking boy from the agency to go out and make her boy friend jealous.
more unique case - out of fear
We have been aware of more service for this human rental service. 
Send someone to quit the job
Feel like your boss is too scary to say you want to quit? You can send someone to quit!
Send someone to apologize
Do you have to face a client to say sorry? Just hire one to apologize for you.
It is a "niche" area in the industry. In fact we know some individual who is, or company which are, mainly doing this service in Japan. This has been a surprisingly huge business here.  
how much or for what to rent a family / friend in Japan?
One company, Client Partners, which is a well known detective agency in Shibuya, Tokyo lends "friend".
Price: 800USD for 11 hours
(the price info from Asahi News, possibly different depending on cases, also cheaper with the USD appreciating so much as of 2022 Oct)
The official website says as example this service suitable for those who:
1. feel so shy to go to a sport gym alone and need somebody to come with
2. do not want to play with a stranger at a game center
3. need somebody to replace a (real) friend who could not come to a party/event
4. freshly moved to a new city and need some friend to show around and drink together
Onegai Kaeru team knows there are several companies like this one offering service to attend a wedding as a father/mother/friends of the client or so(one wedding costs around 120USD).
So here is the list below (price may be different, you should check their official website for the current fee range):
Support one
Price: from 5000JPY for 1 hour plus travel cost
Note: the company says the company is managed by the women. So the female customers can feel more comfortable.
Family Romance
Price: from 12000JPY for 3 hour plus travel cost
In fact we carried out the interview for this company. The company was started by an actor. 
If you watched Conan Obrien TV show, this is the company he featured.
Note: the company says they can lend someone to make your drinking party more fun!
Hagemashi tai
Price: from 10000JPY one case plus travel cost
Note: the company says they can lend extras.
How to join family rental company?
no base salary, just commission base, and must be in Japan
How the employees of human rental landed on such job? Well, the actual employee is virtually 0. Usually these businesses are run by one person or two. The rest is all freelancers, individual contractor.  
This means if you are based outside of Japan or if you have no work permit even if you are in Japan, you have NO chance of working in a human rental business in Japan.
Many of the visitors to read our article ask us how they can get a job in such family rental companies. And as mentioned, some ask us if we have any job for them..
As far as we know from our talk with these family rental companies such as Family Romance, some foreigners who reside in Japan with a proper visa also work as rental persons. Even if you are a foreigner, you can join. But keep in mind that there shall be no base salary, no visa sponsorship ( in case you are out of Japan). You earn when you do the job usually by hour or by one job. Again, if you are not in Japan, you have basically 0 chance to work for these companies. ( You rather set up a similar service in your country and let us know! :) )
If you are in Japan and look for a job in Japan, you need to contact these companies directly NOT us and we are too busy to reply to such request (sorry!). And we have NO responsibility whatever regarding to anything related to the job in any of these companies mentioned herein.
Want to interview this company?
Do you want to TV shooting, music video, photo shooting for fashion in Japan? We are the Japan local media fixer.
As mentioned above, we know and helped interviews with the owners and the people involved in the family rental business for media such as National Geographic.
As fixer and local coordinator, we worked with major TV broadcasters around the world and online media to carry out their task in Japan. We make planning, arrangement with the venues, also hire local professional crew (videographer, photographer, editor, makeup artist, stylist, model, interpreter etc. ) for the project.
want media support in Japan?
Contact us
More articles for you to enjoy: 
It is called Kimono Rocket, a website dedicated to Japan culture all around the world!
If you want to buy cosplay items online, we have the list of shops here!
Important information list on Japan trip! Find out now!
Have you heard of "Rabbit islands" and want to know how to get there, please click here!
Looking for a beautiful Japanese inn with private bath during your trip to Japan? Here is the list!
Hungry in Japan? Find the unbelievably big and cheap food from our "where can we get full" list!
Onegai Kaeru wants you to enjoy Japan trip.
If you are looking for more traveler"s info and can not find one, please let us know. We will try to help you with Japan Traveler Help Service (we work on hourly charge to arrange, book, find info you need). Feel free to contact us!
Want to know more places for the great photos in Japan? For example, Toshima island with so many flowers. Please check this out!
Do you know an island with over 2000 years old tree in Japan? Please check this out!
Onegai Kaeru, a group of passionate travelers, bring happiness to the world with its shopping support service and original super cute items!
Disclaimer: Even though we try to make the info as updated and accurate but the accuracy of the information herein is not guaranteed by us. If you have any uncertainty, please contact the information source.